Use Add New Topic to ask a New Question/Discussion about Assaying, Microscopy, Mineralogy & XRF/XRD.
OR Select a Topic that Interests you.
Use Add Reply = to Reply/Participate in a Topic/Discussion (most frequent).
Using Add Reply allows you to Attach Images or PDF files and provide a more complete input.
Use Add Comment = to comment on someone else's Reply in an already active Topic/Discussion.
Understanding Process Mineralogy (26 replies)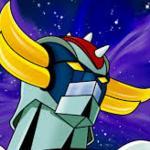 2 years ago
Process mineralogy is a term that is used in a lot of contexts from process optimization to geometallurgy but its usefulness and application is often clouded by misconceptions that it is too hard or "our ore body is homogeneous and simple". I feel this is a poorly understood and often ignored tool in the process metallurgist's arsenal!Process mineralogy is important for process innovation and improvements.
Please join and login to participate and leave a comment.