Use Add New Topic to ask a New Question/Discussion about Assaying, Microscopy, Mineralogy & XRF/XRD.
OR Select a Topic that Interests you.
Use Add Reply = to Reply/Participate in a Topic/Discussion (most frequent).
Using Add Reply allows you to Attach Images or PDF files and provide a more complete input.
Use Add Comment = to comment on someone else's Reply in an already active Topic/Discussion.
XRF Assay of Metal Concentrates (11 replies)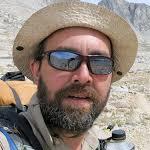 2 years ago
Can an XRF analysis well high sulfide samples. High grade ore chips or flotation concentrate?
Please join and login to participate and leave a comment.