Disclosure: This post contains affiliate links and I may earn a small commission if you purchase through these links.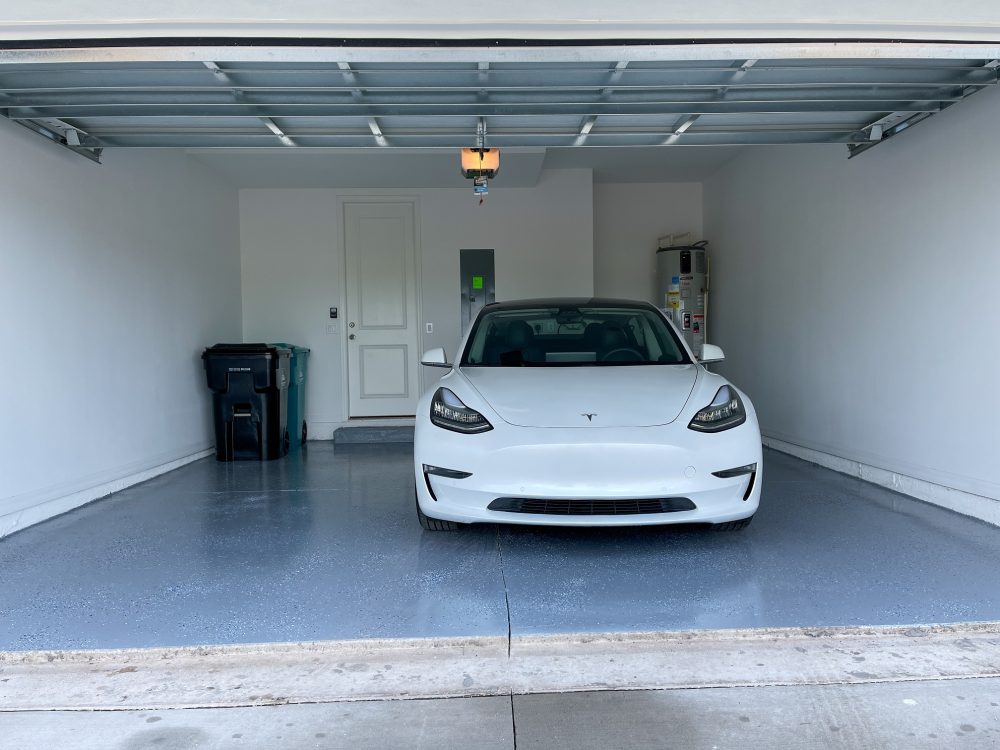 As a homeowner, coating your garage floor space can make it easier to maintain and clean while taking care of cracks, spills, chips, and stains simultaneously. A floor coating is also ideal for industrial and commercial spaces. Are you looking to transform your garage floor into something more appealing and easily cleaned? 
Here's our comprehensive and detailed guide to various garage floor coatings that might suit your preferences and your space. One can choose from the following types: Epoxy, polyaspartic, or industrial-level epoxy. To know which best suits your garage, you have to take into consideration the performance, cost, and installation process of each kind.
To help you further, here are our top picks for garage floor coatings currently available on the market. We asked our community of metallurgists for the products and brands that worked for them as well as incorporated the most updated consumer sentiment data to identify the very best:
Four Best Garage Floor Coatings Available in 2023:
1. Rust-Oleum 261846 EPOXYSHIELD – Best Overall
This is a durable coating that can change your garage floor from dull to a glossy, quality finish. The longevity of this coating is impressive, and it's applied in a single coat.
The kit contains a 2-part water-based coating, decorative chips, a cleaner, instructions –written and video, and a stirring stick. It works on interior concrete spaces, for instance, basements, workshops, and garage floors.
The finish is easy to clean and lasts longer than a 1-part epoxy floor coating. It takes just 24 hours to be ready for foot traffic and 3 days for vehicles. Additionally, the floor coating offers protection against salt, gasoline, motor oil, and antifreeze. It has a low odor with a low VOC glossy finish that grants a shiny showroom effect.
Technical Details
| | |
| --- | --- |
| Manufacturer | Rust-Oleum |
| Model /part number | 261846 |
| Weight | 27.3 pounds |
| Size | 2.5 car kit |
| Color | Tan, Gray, Tan gloss, Dark gray |
| Material | Water-based |
| Warranty | Guaranteed |
Application Tips:
The new floor should cure for a minimum of 28 days
Application is to be done when the temperature is between 60°C to 85°C
Allow light foot traffic 24 hours after coating
Allow vehicle traffic 3 days after coat application
Carry out a moisture test before applying the coating
Before application, apply a sheet of plastic to the concrete, taping lines down. Leave it for 72 hours then inspect for water droplets or moisture. Test again after 72 hours. If there is moisture still, use RockSolid Moisture Stop before application.
What we like about it:
Easy to use and clear instructions
Quality finish
What we don't like about it:
2. Silicone Topcoat – 100% silicone roof coating
Silicone topcoat renews and restores your roof, enhancing its performance and extending its lifetime. It protects against leaks, splitting seams, and cracks, as well as fending off moisture and insect penetration. This top coating can be used on any surface – a smooth metal surface, concrete, gravel, ply, or bitumen.
Silicone is a high solid therefore, you can apply it to your surface without being worried if the material will still be there after curing. Due to its silicone nature, the coating can withstand UV rays, pooling water, and other elements on your building, garage, home, roof, or barn.
Silicone Topcoat can be applied by rolling, spraying, and brushing. However, ensure your surface is clean and dried before application. With just a one-time application, your surface can be restored saving you money and time.
No primer is before applying the coating. It provides excellent adhesion that exceeds building code adhesion conditions. Silicone coating reflects UV rays thus helping to reduce your energy consumption and expenses by up to 20%.
Technical Details
| | |
| --- | --- |
| Brand | Countryman Coatings |
| Model /part number | 261846 |
| Weight | 48.15 pounds |
| Style | Compact |
| Color | White, Black, Gray |
| Material | Polyvinyl Chloride |
| Compatibility | Aluminum, Metal, Concrete, Rubber |
Why would you need a silicone topcoat?
Cost-effective with a good balance of quality, durability, and waterproofing
Environmentally friendly as it contains few or zero solvents
Offers serviceable longevity of up to two decades
Easy to apply and does not need heat-based procedures thus reducing safety risks. To create an efficient seal, you need just a thin layer due to the high number of solid components available in the coating
What we like about it:
Works on any surface
Worth using in the long run
What we don't like about it:
Dries slowly even in summer
3. Rust-Oleum 60009 Rock-solid Polycuramine Garage Floor Coating, 6 Piece Set, Mocha
Polycuramine floor coating is a durable paint that can be applied to concrete floors, workshops, garage floors, basements, rooms, and other surfaces. It combines the benefits of epoxy, polyurea, and polyurethane.
The coating is ten times sturdier than epoxy; therefore, it has a buildable and self-leveling formula and has no odor and zero VOC. It is easy to maintain this type of coating; it gives a long-lasting life without compromising on looks.
After application, it takes 8 hours for the coating to be ready for walk-on and just 24 hours to be ready for vehicle traffic. The glossy finish provides terrazzo-style flooring that is resistant to hot tire pickup, peeling, cracking, and chemical spills. It will give your garage a showroom floor quality with a single coat.
Technical Details
| | |
| --- | --- |
| Brand | Rust-Oleum |
| Model /part number | 60009 |
| Volume | 76 fluid ounces |
| Finish type | Gloss |
| Color | Mocha, Black, Gray, Tan, Dark gray |
| Paint type/Form | Oil, liquid |
| Surface | Floor |
Application Tips:
The paint comes in a burst pouch that the user can shake, roll, and pour directly onto the surface
The kit also includes a foam roller, paint chips, a pouch, and a concrete etch
Before applying the coating, degrease your concrete floor to remove stains
Stop application once you reach pot life or when your paint rolls back on the foam roller. At this point, get a new kit to proceed with the application. Therefore, 2 kits will be required for a single-car garage
What we like about it:
Gives a quality finish
Good value for money
What we don't like about it:
Floor becomes slick when wet
4. Rust-Oleum 299741 Rock-solid Metallic Garage Floor Coating, 2.5 Quarts (Pack of 1), Amaretto, 80 Fl. Oz
Use this metallic garage floor coating on your interior concrete surfaces, such as a basement, homeroom, garage floor, or workshop. It is available in several different styles and colors: metallic, marble, pearlescent, garage, and clear topcoat.
It is a durable product with fast curing time and has proven to be 20 times stronger than epoxy coating due to its buildable and self-leveling formula. It is free of odor and has zero VOC.
After application, the product takes 8 hours to be ready for foot traffic and 24 hours for driving traffic. The unique shimmery metallic color with a glossy finish aid in resisting peeling, spills, cracking, and tire pickup plus gives the floor a showroom texture.
Technical details
| | |
| --- | --- |
| Brand | Rust- Oleum |
| Weight | 7.13 pounds |
| Model/part number | 299741 |
| Finish type | Metallic |
| Other components | Polycuramine burst pouch. concrete etch, metallic tint, instructions, polyamide roller, and stirring stick |
Application Tips:
Prepare your surface: etch and scrub thoroughly. Rinse and dry it before applying
Burst, shake, and pour to develop a self-leveling coating
Apply using a roller and scatter the decorative chips broadly
What we like about it:
Cures quickly
Looks great as advertised
What we don't like about it:
The roller messes up the floor; sucks up much of the paint