Disclosure: This post contains affiliate links and I may earn a small commission if you purchase through these links.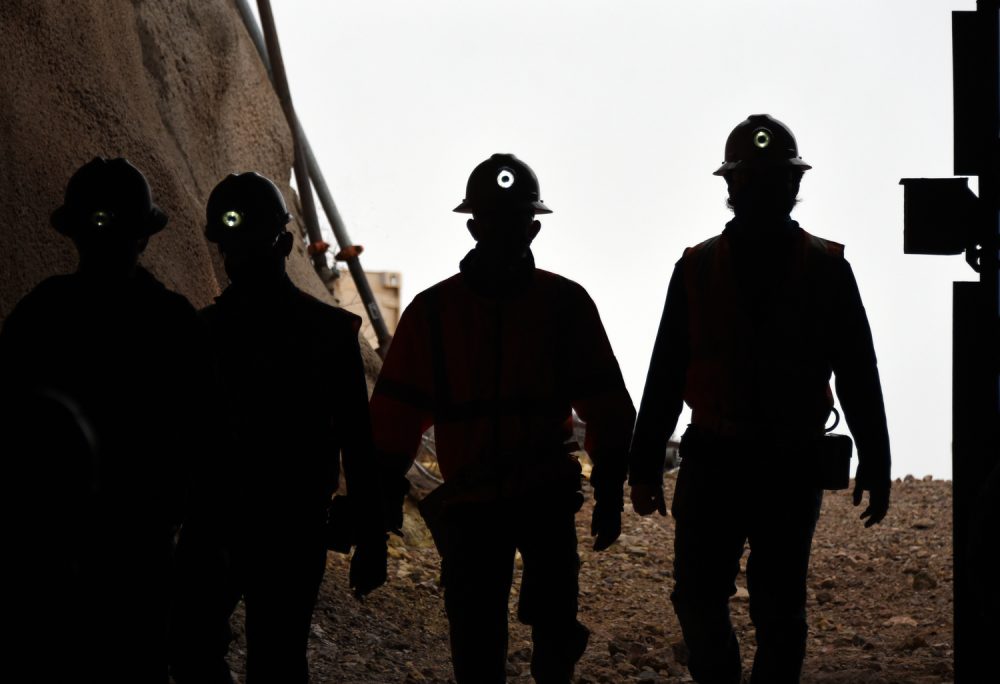 If you work in dark spaces, work at night, or your job requires you to handle small materials, then wearing a headlamp can be essential. However, headlamps vary in quality, design, and features. If your current headlamp isn't up to scratch, we can help you find one that makes performing your tasks much more manageable.
Purchasing a quality headlamp not only means you can work hands-free but it will also protect you from changeable and adverse weather conditions. Many headlamps also have red lights for use at night, and strobe lights. These are particularly important if you need assistance but struggle to make yourself heard because of loud noises.
It's important to find the headlamp that's right for you so that it's comfortable to wear for long periods of time. Luckily, we're here to help make that search easier.
When selecting our top choices, we looked at features such as:
Battery
Lumen output
Runtime
LED
During our research for the best work headlamps, we analyzed consumer reviews from people who have previously bought these products. We carried out extensive checks on the reviews to remove any fake and unhelpful reports, ensuring the information was honest and trustworthy.
Preview
Pro
The fact that it is made using aluminum means that this one is sturdy enough to withstand harsh treatment
Con
We'd like to see a way to "lock" the power button to prevent it accidentally being switched on and draining the battery
Best for Worksite
Preview
Pro
The fact that it is made using aluminum means that this one is sturdy enough to withstand harsh treatment
Con
We'd like to see a way to "lock" the power button to prevent it accidentally being switched on and draining the battery
1. Fenix HM50R 500 Lumens Multi-Purpose LED Headlamp
The HM50R rechargeable headlamp from Fenix is lightweight and near indestructible, perfect for hazardous environments. It measures only 2.7" x 1.3" x 1.1", but despite its size, this headlamp can send out a 500-lumen beam of light to a distance of over 250 feet. It has four brightness modes, low-4 lumens, medium-30 lumens, high-130 lumens, and turbo-500 lumens, with the runtime for the different lumen outputs specified as 90h, 24h, 10h, and 2.5h, using the included 16340 rechargeable Li-ion battery, but you can use a CR123A battery instead which give slightly longer runtimes.
A convenient, single switch operates the different brightness modes, as well as switching the unit on and off. A micro USB port is built-in to the lamp to recharge the battery, and the indicator light turns from blue to green when the battery is fully charged. This also shows the level of charge left in the battery, changing from steady green to flashing green, to steady blue, and then to flashing blue as the battery level goes down. The LED in the headlamp is a Cree XM-L2 U2 which has an estimated lifespan of 50,000 hours. To protect the lamp from overheating, if you use the turbo mode for an extended period, and the light gets to 65°C, it automatically shifts down to a lower level to reduce the temperature.
The HM50R headlamp can also be used as a normal small flashlight detaching it from the lamp holder and, if you drop it, it can withstand damage from a height of less than three feet. It is also waterproof and can be immersed in water up to six feet deep for as long as 30 minutes. Another feature of this headlamp is its reverse polarity protection that safeguards against inserting the battery incorrectly.
Features:
Lumen output: 4 to 500
Battery: Lithium-Ion rechargeable
LED: Cree XM-L2 U2
Runtime: 2.5 to 90 hours
What we love
The adjustable headband is comfortable and has a "non-slip" coating on the inside to prevent it from sliding off your head
The power/control button is easy to use and is responsive to your touch even if you're wearing gloves
The light can be tilted to any angle in small increments, even straight up to give a "bounced flood effect"
We don't like this as much
This headlamp doesn't have a strobe light mode which would be a helpful additional feature
2. DanForce USB Rechargeable LED Headlamp
This multi-functional headlamp made by DanForce is one of the brightest models on the market with an impressive 1080 lumens on the highest of its four light modes. It has three LED lamps that can be operated in various combinations. Low uses the two outer lamps, medium uses the middle, larger LED, high mode makes use of all three lamps, and the strobe mode uses all three LED lamps. In addition to the four light modes, this headlamp has the capability of focusing the light from a wide beam for overall illumination to a narrow spotlight to pinpoint a subject. If set on the highest light mode, the beam will reach nearly 800 yards. That's approximately the distance of three football fields!
This headlamp is powered by two rechargeable Lithium-ion 18650 3.7v 2200mAh batteries, located in the battery pack at the back of the headband. The battery pack has air-tight rubber seals to protect the batteries from water, dust, and ice. Measuring 5.1" x 2.3" x 1.5" and weighing roughly 11 ounces, this headlamp is slightly heavier and larger than most headlamps, but with the adjustable, sweat-resistant headband that not only fits around your head, this headlamp also has a second "over-the-head" adjustable strap to make wearing the unit as comfortable as possible.
Being fully adjustable you can also wear this headlamp over a hard hat if needed. As an added feature, the battery pack has a red safety light that is activated when the unit is switched on. One button, located on the top of the main LED lamp that switches the unit on, changes the light mode and turns the unit off. While using the headlamp, the angle of the lamp can be adjusted downwards in steps up to 90 degrees and will remain in that position until you change it.
Features:
Lumen output: 1080
Battery: Lithium-Ion rechargeable (2)
LED: 3 x Cree
Runtime: up to 10 hours
What we love
The headbands are fully adjustable and fit securely on your head, it doesn't slide off or move when you're working
Being able to focus the beam on small objects is a great feature, especially when working in tight spaces
The company offers a 30-day, risk-free, no questions asked, money-back guarantee. Plus, the headlamp has a seven-year warranty
We don't like this as much
To switch the headlamp off, you have to cycle through the light modes, instead of just pressing an on/off button
3. Coast – XPH30R 1000 Lumen Rechargeable LED Headlamp
The Coast XPH30R headlamp may weigh only 2.7 ounces, but don't let that deceive you. This headlamp packs a lot of power in a small unit. It has been engineered with versatility in mind, and you can harness a 1,000-lumen beam of light at the touch of a button.
When you first switch the headlamp on by pressing the button on the end of the lamp, it will cycle through each of the light modes. It starts with the mid-power level, then high, low, and off each time you press the button. The mid-light mode, 150 lumens, is selected first to give you a good amount of light for most situations, but if you hold the button for two seconds, you receive a 40-second burst of turbo mode, 1,000 lumens, then it reverts to the previous setting.
The XPH30R features a dual power system to give you the best of both worlds. The headlamp comes with a Zithion-X rechargeable battery pack, or you can use two CR123 batteries if you cannot recharge it. The battery pack has a USB type C port built in to allow you to remove it from the lamp and recharge it, or it can be recharged while in the headlamp via the built-in charging port.
Rather than having to angle the beam in stepped increments, this unit "rolls" within its mount to give you infinite beam directions. The headlamp also features "Coast's Pure Beam Focusing Optic System" whereby twisting the bezel on the lamp's lens, you can change from a flood beam to a bulls-eye spot that will reach up to 165 meters.
This headlamp is dust and water-resistant, removable, and has a magnetic base. The headlamp comes with a cloth reflective headband, and a rubber elastic headband for use with a hard hat, both being adjustable.
Features:
Lumen output: 40 to 1000
Battery: Rechargeable Zithion-x or 2 x CR123
LED: White LED
Runtime: 41h to 7.75h
What we love
The fact that it is made using aluminum means that this one is sturdy enough to withstand harsh treatment
It's compact, lightweight, and produces plenty of light even on low mode, plus the seven-hour runtime on high is fantastic
The headlamp can be tilted to any direction, straight up, straight down, or any angle in between by rotating it
We don't like this as much
We'd like to see a way to "lock" the power button to prevent it accidentally being switched on and draining the battery
Sale
Coast XPH30R 1000 Lumen USB-C Rechargeable Dual Power Headlamp with Twist Focus Beam and Magnetic Base
PURE BEAM FOCUSING OPTIC WITH TURBO MODE: Pack two powerful beams into one and seamlessly TWIST FOCUS system—with no halos or hot spots—between short and long-range viewing. COAST's patented focusing technology adapts to your need. The XP lights not only features standard light modes but also COAST's signature turbo mode for 1000 lumens of light for critical situations.
RECHARGEABLE DUAL POWER: Each coast rechargeable-dual power product comes with a ported ZITHION-X rechargeable battery and is also compatible with CR123 battery types. This provides you the cost savings of using rechargeable and the flexibility of reverting to alkaline.
MAGNETIC AND DETACHABLE HEADLAMP: Designed to solve lighting challenges from any angle, the headlamp body also easily detaches from the head strap and mounting bracket to become a versatile handheld flashlight with a built-in magnetic base for attachment to metallic surfaces.
SPECS: Light output 1000 lumens (turbo), 40 lumens (low). Beam distance: 165 meters (turbo), 31 meters (low). Runtime: 7.75 hours (high), 41 hours (low). Tested and rated to ANSI/FL1 standards.
TOUGH & RELIABLE: Backed by the COAST lifetime warranty against defects in materials and workmanship. IP54 rated design for water resistance and durable body for 1-meter drop protection.
4. SLONIK 1000 Lumen Rechargeable CREE LED Headlamp
SLONIK brings you a powerful, super-bright headlamp emitting a 1,000-lumen beam to a distance of 600 feet. Compact in size, measuring 3.35" x 1.26" x 0.97" and weighing in at just over four ounces, this versatile headlamp will give you everything you need to get the job done. The headband is adjustable and the lamp itself is set in a swivel mount to allow you to point the beam from your feet to the ceiling, or anywhere in between. If you prefer, you can detach the lamp from the mount and carry it in your pocket.
Made with aero-grade aluminum alloy, it will withstand the harshest of conditions. The twin LED lamps have an estimated lifespan of 100,000 hours and operate using five different brightness levels. To cycle through the modes, you simply press and hold the power button. The first button press will switch it on, and the LEDs are set to 50% brightness. Push the button again and the level goes to 100%—1,000 lumens. The rechargeable 2200 mAH battery and an easy-to-use USB battery charging cable are included, and it takes approximately two hours to fully charge the battery.
The unit is graded IPX8 waterproof and dustproof so you can use this headlamp almost anywhere, even in a downpour and it will continue to operate. Because of its lightweight construction, you can wear it all day. Should you need to wear a hard hat then SLONIK is already one step ahead. Rather than trying to make the headband fit securely around the hat, they have included four hooks/clips for you to attach the headlamp to your hard hat or helmet.
Not only have SLONIK thought about the little things that make this headlamp worth looking at, but they offer a four-year warranty on it as well.
Features:
Lumen output: 350 to 1,000
Battery: 1 x Lithium-Ion
LED: Two Cree Xlamp XP-G2
Runtime: 8h to 3.5h
What we love
This headlamp is easy to adjust, comfortable, and so lightweight you can forget you are even wearing it
The button that controls the light modes is easy to find when you're wearing it, and a simple push changes the output
The USB C port is hidden within the threads of an end cap, protecting it from damage until you need to charge the battery
We don't like this as much
There is no way to tell the amount of charge left in the battery, so having an indicator light would be useful
Sale
SLONIK Headlamp Rechargeable - 1000 Lumen LED USB Rechargeable Headlight w/ 2200 mAh Battery - IPX8 Waterproof Head Lamp with Bright 60 ft Flashlight Beam - Hiking & Outdoor Camping Gear, Black
SUPER BRIGHT AND POWERFUL: Equipped with 1000-lumen CREE LED lights, our upgraded SLONIK 2nd generation rechargeable headlamp can cast a super bright 60-foot beam for long-range illumination at night. 6 levels of brightness and 3 modes including SOS strobe.
LIFESPAN OF 100000 HRS: This dust and IPX8 waterproof LED headlamp is a must-have on the list of camping essentials. The headlamps for adults sport an aero-grade aluminum construction designed to handle extreme conditions.
SNUG FIT: Wear the SLONIK head light 2 different ways: can be used as a handheld flashlight, attached to the adjustable nylon band for a comfortable fit around the head or mounted as a hard hat light using the hooks provided.
RECHARGEABLE: Don't be left in the dark ever again! Have these camping lights ready to go when you need them. Includes a convenient micro-USB cable for charging. No Standalone lithium batteries are sold with the product
MULTIPURPOSE: Not only is this a LED headlamp, it's also versatile. Applications for this are both personal and industrial: outdoor running, bike trails, walking the dog, camping supplies, night hiking gear, or hard hat accessories for a construction helmet.
5. Princeton Tec Remix LED Headlamp
The Princeton TEC Remix LED headlamp includes an interesting twist. Built to perform no matter the environment, this headlamp comes in a variety of LED combinations depending on the color of the lamp you choose.
Each lamp has 1 white MaxBright LED and three Ultrabright LEDs. The twist lies in these three Ultrabright LEDs. The headband and lamp body have color combinations, such as a black headband with a blue lamp body, or a dark red band and a red lamp body. Depending on which color combination you choose, the LEDs will differ. The three Ultrabright LEDs will be red, RGB, or UV.
The main white LED in the headlamp provides a spot beam, while the three LEDs provide floodlighting. When you first switch it on, the lamp starts to flood at low power, each subsequent push of the button will change the light mode to flood-high, spot-low, and spot-high. If the button isn't pressed within two seconds to change the mode, then the next time you press it, the lamp will switch off.
Made from polymer, the headlamp measures less than 2.5 inches and weighs just three ounces, including the batteries, making it very comfortable to wear. The headband is adjustable and the lamp body has a pivoting head to allow you to position the light where you want it. This headlamp can be powered by the included AAA Alkaline batteries or you can use rechargeable NiCad or NiMH. The batteries are located in the easy-to-open compartment on the end of the lamp, but the double-action closure ensures they are secure and safe. The unit is water-resistant (IPX4)
Features:
Lumen output: 300
Battery: Three AAA batteries
LED: 1 x MaxBright LED and 3 x Ultrabright LEDs
Runtime: up to 130h
What we love
The switch requires a bit of pressure to operate, so it won't accidentally switch itself on unless you mean to do so
Being able to use three standard AAA batteries is a plus as opposed to buying more specific battery packs
It is effortless to turn on with one hand
We don't like this as much
The door latch on the battery compartment can be a bit tricky to "pop" open, so using a extra tool can help
6. OV LED Broadbeam LED Headlamp
Instead of the usual one, two, or three LEDs, the OV LED Headlamp provides a powerful light strip that is flexible, emitting 210° of bright light, and is built into the headband. It is a broad-beam headlamp with 20 high-efficiency LEDs that light up a wide area.
The light strip is made with two rows of LEDs that curve around the headband. Unlike other headlamps, there is no vertical adjustment to the light direction, but the headband can be rotated while wearing it to change the direction of the light.
It is a low-profile headlamp that is comfortable to wear, and because of the light strip, it is much less bulky than the more traditional headlamps. Powered by three AAA batteries (not included), that are contained in the headband battery compartment at the rear of the band, this unit will light up whatever is in front of you. It has three light modes, operated by an easy-to-use single-touch button located on the side of the headband. When you switch it on it defaults to high brightness, and by pressing the button it will switch down to medium light, then off.
The headband is durable, elasticated, and will adjust to fit any head size, plus it fits over most caps and hard hats. It sits perfectly on your head and will not slip once you have adjusted it to your head size. Once you get accustomed to having the battery pack at the back you will find this LED headlamp a welcome addition to your equipment.
There is a power lock setting on the battery pack that comes in handy when storing the headlamp to prevent it from switching itself on.
Features:
Lumen output: 300
Battery: Three AAA batteries
LED: 20 LED light strip
Runtime: N/A
What we love
The headband is thin and lightweight, and being elastic, it keeps the unit firmly in place without being too tight
Lights up a wide area which makes working in problem areas like closets, or the attic, easy.
The wide-angle lighting is an advantage because you receive consistent light when turning your head from right to left
We don't like this as much
We'd like to see the wire that connects the battery pack to the switch and the LEDs hidden away rather than being exposed
Sale
OPTIMAL VENTURES LED 802100 Broadbeam LED Headlamp, Ultra-Low Profile Durable Elastic Headband, 210° Illumination, 300 Lumens, 20 Bright LED Lights, 3 AAA Battery Powered, 3 Power Settings
POWERFUL LIGHT STRIP: The OV LED Broadbeam Headlamp lights up your surroundings unlike any traditional headlamp. This unique, patent pending light strip features an ultra-low profile design that illuminates a wide area, hands-free
210 DEGREES OF ILLUMINATION: The OV Broadbeam Headlamp features a 300 Lumen output from 20 bright high-efficiency LED lights. The LED lights are positioned on a flexible strip to provide 210° of continuous illumination
LOW-PROFILE DESIGN: The compact, lightweight design of the OV Broadbeam Headlamp is comfortable to wear and less bulky than traditional headlamps. The durable and stretchable headband is adjustable to any head size and fits over most baseball caps and beanies
SIMPLE OPERATION: The OV LED Broadbeam Headlamp has three power modes and is easy-to-operate with its single High / Low / Off button and simple 3 AAA battery power source (batteries not included)
ENDLESS APPLICATIONS: The OV LED Broadbeam headlamp can be used for many applications such as camping, hiking, walking the dog, construction, mechanics, fishing or anywhere else you need portable, powerful hands-free light
7. LED Headlamp LETOUR 1800 Lumen Rechargeable Headlamp
If you are thinking about buying a powerful LED headlamp, then you should take a serious look at the Letour LT-W608 1,800 lumen rechargeable headlamp. Larger than most LED headlamps, the LT-W608 has an impressive amount of floodlight power, running on three rechargeable 18650 batteries. The wide lamp design has integrated light reflectors, producing 120 degrees of illumination.
This headlamp has two adjustable fabric head straps that cover PVC "around-the-head", and "over-the-head" retainers that hold the unit very securely in position. It weighs more than other LED headlamps, coming in at approximately 0.5lbs, but the weight is compensated by the excellent fit. The lamp holder can be adjusted up or down through 150 degrees to give you versatile coverage in both lateral and vertical directions. Three light modes are controlled by the on/off switch located on top of the lamp, and they cycle through bright, low, and flashing alternating red and blue. The headlamp has quality silicon covers and waterproof wiring so you can work outdoors in the rain.
It takes three rechargeable, 3.7V Lithium-Ion batteries which can be re-charged in the battery pack at the back of the headband via the included USB cable. Simply plug the USB into any form of charging device, such as a laptop, adapter, car charger adapter, or a dedicated USB power outlet. Charging takes 30 minutes for a full five hours of runtime. When charging begins, a light on the rear of the battery pack will illuminate red, changing to green when fully charged. Under normal use, this light also turns on as a warning and signal light.
Included with the LT-W608 are the headlamp, USB charging cable, three rechargeable batteries, five hard hat clips, and a storage case.
Features:
Lumen output: 1,800
Battery: 3 x 18650 rechargeable
LED: COB integrated CREE LED module
Runtime: 8 to 12 hours
What we love
The battery box is opposite from the light so it feels well balanced and comfortable when you are wearing it
This headlamp is amazingly bright, like having a searchlight perched on your head
The strobe light mode is very useful if you have a medical emergency, or a roadside emergency to attract help
We don't like this as much
We would like to see a separate button to activate the strobe/flashing lights rather than being a part of the light modes
LETOUR LED Headlamp 1800 Lumen Rechargeable Headlamp COB High Bright Headlight 3 Modes IP65 Waterproof Work Light Overnight Battery Life for Hard Hat Camping Cycling Hunting Fishing Climbing Outdoor
【HEADLAMP & COB FLOOD HEADLIGHT】LETOUR best and bright headlamp uses COB integrated LED module light source, durable and stable. The lumen output can reach 1800 lumen and a wide-angle radiation angle of 120 degrees for camping, hiking and outdoors. With LETOUR rechargeable headlight you can have a reliable, hands-free led headlight to brighten up your environment.
【PRACTIAL HEAD LAMP】Short press the power button to switch the lighting options, high brightness, low brightness or Red brightness and Red Strobe Mode. The zoomable headlamp flashlight is the best partner for comping, night working, fishing and any other activities that need bright.
【WATERPROOF HEAD LIGHT FOR OUTDOORS】LETOUR LED headlamp will stay on even in rainy or snowy days. There are quality silicone cover and leakage-resistant, waterproof wiring, all of these create a strong waterproof function.
【SUPER LONG WORKING TIME】This LED headlight comes with a big battery container, you should install 3 batteries(Note that the anode and cathode of the battery are consistent with the "+" and "-" directions in the battery case.), which will greatly extended its working time. Besides, if you lost one or two of the batteries, it can still work with single battery.
【Package include】If you purchase this LT-W608 item you will get: 1* LETOUR LED Headlamp,1* USB charging cable,3*Rechargeable battery,1* Exquisite storage box,5*Helmet clips.
8. ThruNite TH20 520 Lumen CREE XP-L LED Headlamp
Compact, lightweight, bright, versatile, and waterproof is the best way to describe the TH250 Thrunite LED Headlamp. Measuring 2.75" long x 1" in diameter, this is one of the most compact LED headlamps available. It weighs a mere 3.4 ounces excluding the battery, but with one Lithium-Ion battery, the extra weight will be almost unnoticeable. It runs on one AA or one 14500 battery and produces a maximum of 520 lumens when set on turbo mode.
The Thrunite Headlamp has four light modes to choose from. Turbo mode produces 520 lumens output when using a 14500 type battery, while high mode and low mode produce 230 and 1.6 lumens respectively. Finally, the "Firefly" mode reduces the lumen output down to 0.3 lumens. At this light level, the battery can last 14 days of constant use.
The battery compartment is located at one end of the lamp and is accessed by screwing the end cap off. The other end of the lamp is where the power switch is found. Click the switch once to turn the lamp on and off. If you press and hold the button down if the lamp is on, it will cycle through low to high mode. If the lamp is switched off and you press and hold the button it goes into Firefly mode. A double-click changes any mode to turbo and another double-click operates the SOS light. It also has a memory function that "remembers" the last mode in use before being switched off and returns to that mode the next time you switch it on.
Made from aircraft-grade aluminum, the lamp body is impact resistant and has a premium type III hard-anodized finish that is anti-abrasive. The comfortable headband is made from soft rubber and can be worn with helmets or hard hats.
Features:
Lumen output: 520
Battery: 1 x AA or 14500
LED: Cree XP-L V6
Runtime: 37 min to 14 days
What we love
Instead of having three set light levels, there is a varying light output to get the exact level you want
With this headlamp, you receive a high-quality metal case, a super bright white color beam, and full waterproof capabilities
You can use any AA battery, from standard alkaline, L91 lithium AA, or a 14500 Lithium-Ion for really bright light
We don't like this as much
Users report that if you leave the battery in, it may drain the battery even while it is switched off
Sale
ThruNite TH20 520 Lumen CREE XP-L LED Headlamp Flashlight -Lightweight Waterproof IPX-8 EDC Headlamp for Indoor & Outdoor Hiking,Camping, Cycling - CW
A high output headlamp with max output of 520 lumens (CREE XP-L V6 LED) in turbo mode powered by one Li-ion 750mAh battery.
The logarithmic scale brightness adjustment system allows any brightness from 1.6 lumens to 250 lumens. Furthermore, the TH20 features a built-in SOS signaling mode which is important when roaming out in the wild or confronting dangerous situations.
Unlike other light-weight headlamps which are made with plastic, the TH20 is made with aircraft grade aluminum which gives it exceptional durability and excellent heat dissipation allowing it to maintain high output for extended periods of time.
The advanced design gives the TH20 a light weight of 96g (battery excluded).
The TH20 can also use an easy to get AA battery which makes it a great choice for daily reading, camping and a tool light when you want your hands free.
FAQs about Headlamps For Work
What are the different types of work headlamps?
The most common type of work headlamp is one that has a rechargeable power source. This can be either removable AAA batteries that can be charged over and over for everyday use or a non-removable, sealed battery pack that is usually charged by a USB cable. If the lamp isn't in frequent use and the headlamp doesn't have a battery pack, then you can opt for standard alkaline non-rechargeable batteries.
The type of beam the lamp generates can be a spot or a flood. Spotlight beams create a bright, narrow beam of light allowing you to see objects at a greater distance whereas a floodlight beam projects a wide beam illuminating a much bigger area.
In addition to the normal light, some headlamps have two or three color modes, designed for different purposes. Many include a red light, for night use. The red light maintains your eyes' normal night vision capabilities, while still giving ample light. Some headlamps may also have green and blue light modes, but these are generally used by people camping or hunting. A strobe light mode is also included in some work headlamps, ideal for attracting attention if you cannot be heard due to excessive noise.
What is a good amount of lumens for a headlamp?
The lumen number on a headlamp tells you how bright the light will be using fully charged batteries. The more lumens the headlamp has, the brighter the light will be.
Daylight can be anywhere between 100 and 300 lumens, you can temporarily blind an intruder with 2,000 lumens, and to find your way back to your tent on a camping trip, between 20 and 50 lumens will be enough.
For everyday use, a headlamp with 100 to 150 lumens will suffice, but if you need to have brighter light for your job, then you can get headlamps that emit anywhere from 500, 1000, or 1800 lumens.
How long do Headlamp batteries last?
Headlamp battery life depends on the type of battery. Non-rechargeable batteries come in three common varieties: Lithium, Alkaline, and Carbon Zinc:
Lithium batteries last nearly four times longer than the others
Alkaline batteries function well in extreme temperatures
Carbon zinc batteries have low power properties
There are three types of Rechargeable batteries. Lithium-Ion, NiCd, and NiMH:
Lithium-Ion, although very popular, is not available in household standard sizes
NiCd (nickel-cadmium) is the most popular choice for high-drain devices
NiMH has high power properties, but can only be recharged approximately 500 times
The drain on a headlamp battery is dependent on how long it is in constant use, the setting of the headlamp, whether it is on low, medium, or high lumen setting. However, an increase in the number of lumens comes at a price. We're not talking dollars here; we're talking battery life. Assuming a headlamp uses three 1.2V, 900mAh, NiMH batteries and they are fully charged. If the amount of lumens being produced is 65 lumens, then the batteries may last 38 hours. At 300 lumens, battery life drops to seven hours, and at 760 lumens, the batteries may last only two hours.
Wrap Up
The kind of headlamp you choose depends a lot on the type of work you do. Different jobs require different light modes. If you work in tight, confined spaces, you will need a headlamp that is bright enough to light up the area, but not so bright that it blinds everyone around you, because as you move your head, the beam moves with you.
Your job may involve various tasks, close, detailed work, or general work in open areas, but having to carry a couple of headlamps is not the ideal solution. The answer is to look for an LED headlamp that has adjustable light modes to alter the beam spread and intensity. Having the ability to change the angle of the lamp is another benefit to look for. Weight is another important factor. If you have to wear the headlamp all day, a lighter model will be best. If you need a large bright lamp, then one with a head strap that goes over and around your head will take some of the strain off your neck.
When you're choosing a headlamp, think about where you will be using it, how bright it needs to be, and how long you will probably wear it, and make your selection based on those criteria.
Related: Best Folding Hand Truck + Best Work Pants for Men
911metallurgist.com is a participant in the Amazon Services LLC Associates Program, an affiliate advertising program designed to provide a means for sites to earn advertising fees by advertising and linking to Amazon.com.