Disclosure: This post contains affiliate links, and I may earn a small commission if you purchase through these links.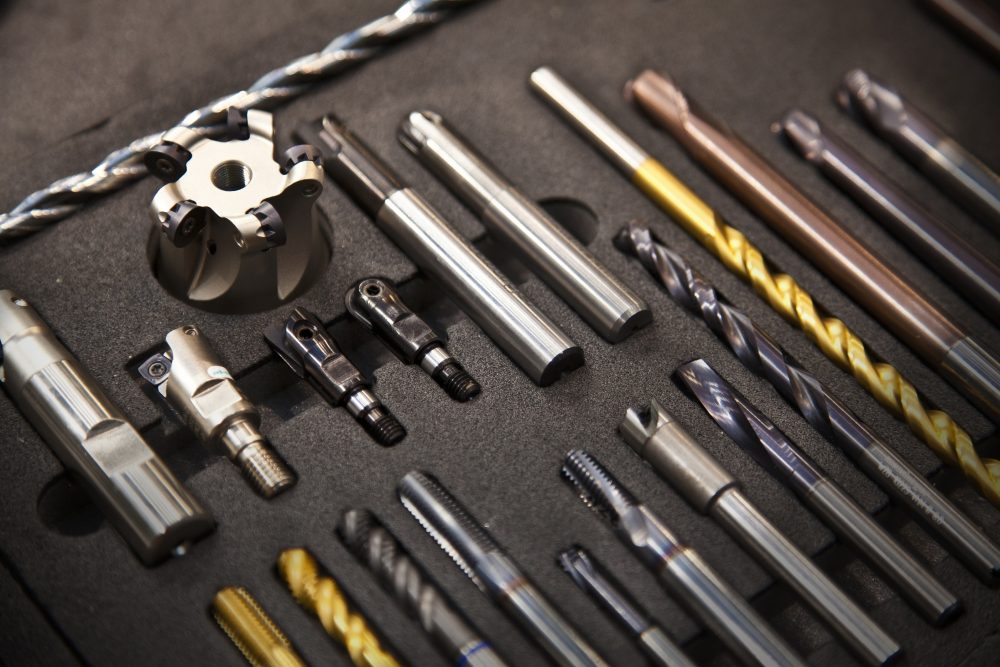 An impact driver is a valuable tool every handyman should have in his toolbox. They are used for driving in bolts, nuts, and fasteners of different toughness. They often find applications in hard materials like concrete, hardwood, and masonry. Despite being beneficial, this tool has some limitations targeted at its bits.
This is where an impact driver bit set comes in. Purchasing an external bit set and inserting it in the impact drill tool increases its capacity. Introducing the bit set gives you more choices, thereby increasing the number of ways you can use the impact drill. 
However, getting a bit set can be a bit tricky. There are a few considerations to make first. For instance, what kind of impact drill bit set is suitable for the specific impact drill you have? Which one should you choose? Can you use a regular set?
To answer all this, we have compiled a list of some of the best impact drill bit sets in the market based on recommendations from our community of metallurgists from around the world and use the latest customer sentiment data to understand which products are truly the best:
1. DEWALT Screwdriver Bit Set, Impact Ready, FlexTorq, 40-Piece (DWA2T40IR)
When versatility is your priority, then this Dewalt screwdriver will serve perfectly. It has a connectable accessory storage system that it uses to optimize the storage space of the drill bits set. It comes with a clip latch to ensure that it is closed securely.
Its dimension is 8.75 x 1.56 x 8.75 inches, and it is a 40-piece impact-ready set. It has a Nut Setter drive setter. It is sold in black or silver colors. It is finished by painting, and it comes in One Size.
The tip of the bit is machined with CNC for a precise fit in screw heads, and this reduces cam-out. It has a magnetic screw lock sleeve, and this helps to minimize wobbles and drops. The bit set has a clear lid which allows you to see the content of the set. It has an extended FlexTorque zone, and this transfers the optimal torque of the impact drill when in process, especially for hard joint operations.
The tool comes with some impact-ready accessories, and this delivers exceptional performance for extreme torque applications. When it comes to durability, you can rest assured of this tool.
Feature:
40-piece Impact ready set
A connectable accessories storage system
Magnetic screw lock
CNC-machined bit tips
What we like about it:
The set comes with various bits, making it handy in almost every application. 
It has a color code. Black for the bits and yellow for the matching case. This makes identification very easy, and it saves time.
What we don't like:
The holders can be a bit tight to get a bit in and out of
Sale
DEWALT Screwdriver Bit Set, Impact Ready, FlexTorq, 40-Piece (DWA2T40IR)
Connectable accessory storage system to optimize storage space of the drill bits set
Patented bit-bar design of DEWALT bit set allows easy removal of bits and customizable placement
Clear lid of the driver bit set allows you to easily see contents at glance
Clip latch for secure closing
Small Bulk Storage size fits inside the Small and Medium ToughCase plus (sold separately) - Ideal for organizing loose bits
2. Milwaukee Shockwave 100pcs Impact Driver Bit Set Packout
If you want durability, then the Milwaukee Shockwave will work perfectly for you. It is a 100-piece impact driver loaded with a variety of drivers to suit every purpose. 
Its dimension is 16.26 x 9.45 x 2.6 inches, and it weighs 4.02 pounds. It is polished for a finish, and it comes in One Size. Its drive system is Nut Setter. It comes with a Wear Guard Tip that provides increased wear resistance, and this protects the bit, increasing its lifespan. The shockwave feature focused on the tip and the length of the tool. This feature enables the peak torque to be absorbed properly and prevents the tool from breaking.
It comes in a clear pack-out cover that lets you see and identify the parts by just glancing. This tool is built from impact-resistant materials, and this makes it very durable. It has a precise fit custom machined tip which reduces wobbles and prevents stripping. The tip of the bits is lined with laser hardening, which creates an outer protective shield for improved wear resistance.
This tool is designed for use with impact and drill drivers.
Features:
100-piece Impact ready set
SHOCKWAVE Compact Magnetic Bit Holder
Custom alloy steel
Wear Guard Tip
Optimized Shockzone
What we like:
The pack-out kit makes it easy to carry around.
It has high durability.
What we don't like:
The bit case is sometimes loose-fitting. 
3. Makita E-01644 Impact XPS 60 Piece Impact Bit Set
The Makita E-01644 bit set is built to last very long. It can last up to 90 times longer than standard impact bits. It is a 60-piece set made from Alloy Steel.
Its dimension is 2.01 x 9.5 x 9.88 inches. In the box, you will find other components, including; a magnetic Nut Setter, a bit holder, power bits, and a socket adapter. It weighs 1.52 pounds.
The bits are made with precision machined tips that give it superior full contact, and this improves the holding power and increases its life span. The pulse torsion rings create an optimized torsion zone to help disperse impact energy off of the bit tips, which lengthens the bit's life. All of these, combined with the unique steel of the material, deliver an overall improved performance.
With the pulse torsion ring, it is easier to disperse impact energy through the torsion zone and off the tip of the bit. It has a carbon alloy steel blend that flexes during operation for a longer-lasting bit. The bit holder is designed to let the torsion section of the bit holder flex under load. This takes the pressure off the tip of the bit and elongates the life span of the tool. It has a matte Nickel surface which provides corrosion resistance.
Features:
60-piece Impact ready set
Pulse Torsion Rings
Optimized Torsion Zone
Precision-machined bit tips
What we like:
The tools are designed simply. There is no complication in the design of the tool, and it makes it easy to use. 
Very high-quality tools.
What we don't like:
The inserts in the case are not very nicely placed.
Sale
Makita E-01644 Impact XPS 60 Piece Impact Bit Set
Bits last up to 90X longer than standard impact bits
Bits feature precision machined tips, pulse torsion rings, an optimized torsion zone, and unique steel, combine to deliver improved overall performance and bit life
Precision machined tips provide a superior full contact fit for improved holding power and longer life
Pulse Torsion Rings help to disperse impact energy through the torsion zone and off of the bit tip
Optimized Torsion Zone geometry facilitates an ideal transfer of impact energy for improved bit life
4. Milwaukee 48-32-4006 40PC Shockwave Drill and Drive Set
The Milwaukee shockwave is popular for its longevity. It is a 40-piece set, so it has a variety of drill sets for multiple purposes.
It comes with a Milwaukee wear guard tip, which delivers increased wear resistance and protects the fit over the life of the bit. The steel tip of the bits is heat treated, and this extends the life of the bits to up to 50 times the normal lifespan. These drive bits are built to deliver durability in the most demanding cases. Rest assured that this tool will stand the test of tie and function effectively for every kind of fastener. 
The tip is machined to reduce wobbling and prevents stripping.
The drill set has a dimension of 5.8 x 6.8 x 9.9 inches and weighs about 1.43 pounds. It also comes with the Nutsetter drive system and has a compatible fastener range of 0.25 inches.
Features:
40-piece set
Wear Guard Tip
Optimized shock zone
Custom-machined tips
Laser-hardened tips
What we like:
It is a simple tool that is easy to use.
It has good quality
What we don't like:
How the kit is designed, getting the bits in and out of the kit is challenging.
Sale
A drill bit set comes in very handy and is a worthy investment. Several types are available, and this guide was on our current top 4 choices. But before you get one, check out the tool's specifications, consider your reason for making the purchase and your budget, and you should be able to make a suitable choice. 
Can You Use Regular Bits in a Bit Driver?
No, you cannot use a regular bit in an impact driver. The major difference between a regular drill and an impact drill is torque. A regular drill bit is not designed to withstand the stress of the torque produced by an impact driver.
A regular drill bit is not as ductile as an impact bit. During the fastening process, the bit spins at full force and is subjected to a lot of pressure. Due to the low ductility of a regular bit, it will be unable to withstand this pressure and will snap when bent.
When you look at an impact drill bit and a regular drill bit, you will spot many physical differences. The impact drill bit has a narrow shaft, and this takes on the stress from its tip and transfers it to the shaft, which has a larger surface. 
In summary, it is not advisable to use regular bits in an impact driver because when stress tested, it will likely snap and could end up breaking the impact driver itself.
What Drill Bits Do I Need for an Impact Driver?
Typically, a Hex Bit Shank is suitable for an impact driver. Not all drill bits can be used here, even if they are hex shanks. So, ensure that the one you choose is labeled Impact Rated.
Where Should You Not Use an Impact Driver?
As a general rule, impact drivers should only be used to drill long screws and fasteners into tough materials. So, if you want to work on short screws or small fasteners, you should not use an impact driver. Also, an impact driver is not designed to drill holes.