Disclosure: This post contains affiliate links, and I may earn a small commission if you purchase through these links.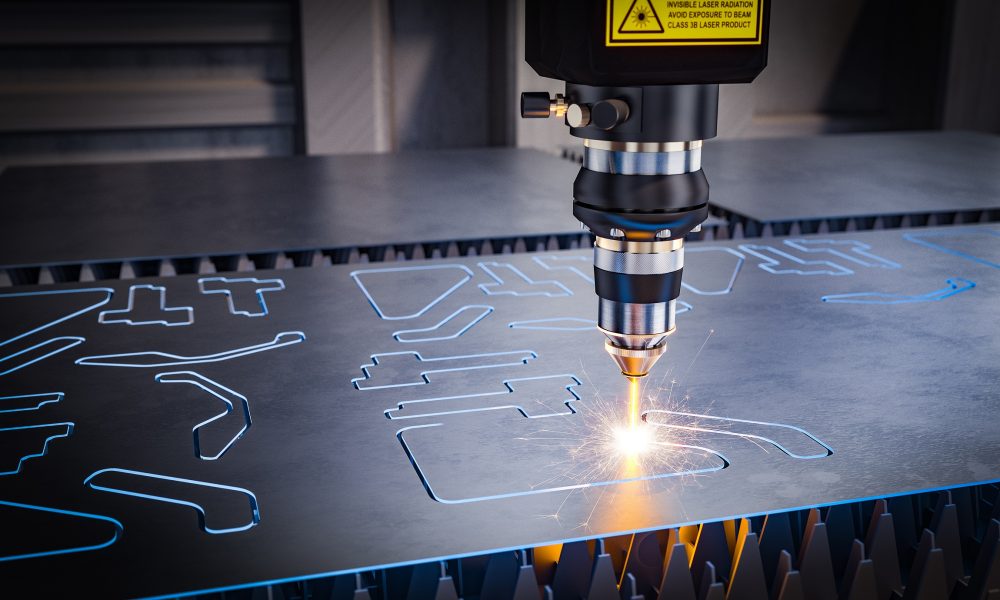 Laser engraving is the art of leaving stunning marks on hard surfaces, including ceramic, wooden and metallic, using a powerful beam through optical amplification. The technique involves shooting a high-energy beam on a targeted area to vaporize the material and leave permanent visible marks. The color change may also be due to a chemical reaction between the material and the heat from laser beams, foaming, charring, or ablation.
The type of laser treatment depends on the material. On harder surfaces, such as titanium, the laser beam ablates the surfaces. This implies removing microscopic chips from the surface. In contrast, the beam burns through soft materials like wood and rubber.
While laser engraving is one of the most advanced and accurate ways of beautifully marking surfaces, the machines' choice will define the project's success. Here are the top 6 laser engravers you should use. We put our list based on the latest customer sentiment data as of January 2023 and recommendations from our community of metallurgists:
3 best laser engravers for metal [2023]:
Features
20000aAh power bank that can power the unit for 200 minutes
UV filter acrylic on the laser module filters out up to 97% of UV light
Speed
over 350 inches per minute
Best Overall
Speed
over 350 inches per minute
Best Budget
Features
20000aAh power bank that can power the unit for 200 minutes
Best for Pro
Features
UV filter acrylic on the laser module filters out up to 97% of UV light
This laser engraver is sold in five major components packed in a small box. All the electronics are usually in an enclosure; you only need to unpack and reassemble the frame and connect wires, power, and data cables. Unless you have ever assembled the machine before, it takes around 45 minutes to read through the how-to-set-up manual and do the actual setup. And because every wire and part is designed uniquely, you can't interchange connections or parts.
The frame and rods are high-quality steel and resistant to warping.
The machine runs on two quiet stepper motors. One is for the x-axis, while the other moves the laser head along the Y-axis. A focus guide on the head moves it along the Z-axis, i.e., up and down, depending on the thickness of the material.
The D1 has two diode emitters instead of the one that we always see in many laser engraving machines. The main diode points directly to the material. The other emitter is perpendicular to the main, but as the beam bounces off, synthetic lenses are tilted at a 45-degree angle. This bends the beam by a 90-degree angle, joining the beam from the main diode. The result is a double-powerful engraver.
With a 10W beam hitting a surface, heat build-up is inevitable. Fortunately, a fan on top of the unit cools the area.
The engraver is compatible with LightBurn and custom LaserBox Basics software which receives data through USB cable, Wi-Fi, or TF cards.
Highlighted Features
Speed: over 350 inches per minute
Weight: 23.4 pounds
Power: 10W
xTool D1 Laser Engraver with Rotary, 10W Higher Accuracy Laser Cutter, 60W Laser Cutting Machine, Laser Cutter and Engraver Machine, Laser Engraver for Wood and Metal, 17'' x 16''
You May Be Wondering - 10W is laser output power, which measures the capability of the machine to cut and 60W is the machine power of the laser machine
Fulfill Your Imagination with One Pass - xTool D1 works well on cutting a 10mm wood board and a 5mm black acrylic in one pass, smoothly cutting surface with fewer burn marks
All-Metal Made - The all-steel wheel, shaft, and enclosed synchronous belt make the xTool D1 laser engraver more stable with less noise and 3 lifetimes longer than similar products
Higher Accuracy - xTool D1 laser cutter adopts a 0.08mm*0.06mm ultra-fine compression spot, achieving detailed and vivid engraving images
Wide Compatibility - xTool D1 supports LightBurn and xTool Creative Space software (Newly upgraded). You can transfer data via Wi-Fi, USB cable, and TF card to use the laser engraver
Unlike common engravers, the LaserPecker 2 is a high-end, well-polished machine with a smooth surface, a small ergonomic handlebar, and a touchscreen control panel. The panel and the handlebar are at the top. On the front is an indicator, while on the back are two USB ports, a power port, and a type-C port. One USB port receives data, and the other powers auxiliary components. A ventilation filter and an inbuilt fan are also at the back.
The unit has a 5W laser beam emitter. To use it, connect a portable shield(it filters out blue light) and a quarter an inch thread for fixing the unit to the electric stand bracket. The practical bracket has an L-shaped ranging rod which uses small motors to move along the Y-axis. Another thing you should not miss is the rollable bracket or auxiliary booster. With it, you can print on cylindrical objects such as water bottles or wine glasses, giving you a wide range of engravable objects. This is good if you want to engrave it on water bottles, wine glasses, or cups.
The rollable bracket runs on batteries that are held in place by a magnetic strip.
Other accessories it comes with are an extra fan and a power cube which is basically a 20000aAh power bank that can power the unit for 200 minutes.
Lastly, the engraver is highly portable. You can hold it against a stationary surface like walls and engrave it on. Set the machine on sliding mode, and it will roll on wide surfaces like tables as it engraves.
Highlighted features
Speed: 36000mm/min
Power rating: 60W
Weight: 10 pounds
LaserPecker 2(Pro) Laser Engraver, 60W Laser Engraving Machine Handheld 5W Compressed Spot 0.05mm High Precision, 36000mm/min High Speed Laser Etching Cutter for Wood Alloy Leather - with Roller
💎Best Choice for Laser Engraving: LaserPecker 2 Laser Engraver with upgrade galvo technology for faster engraving. Max engraving speed of 1417"/min and frame/graphic preview speed of 8858"/min. 0.05mm compressed spot for more details. 3 resolution options (1K/1.3K/2K) for perfect details level.
💎360° Rotary/Mobile Engraving: The versatile electric roller enables "Cylinder mode" on cylindrical surfaces like tumblers and pencils. "Slab mode" and "Trolley mode" extend engraving length up to 196" (width remains 4").
💎Functional & Widely Used: Engraves Paper, Cardboard, Wood, Leather, Aluminum alloy, Coating metal, Brushed stainless steel, etc. Can cut Wood, Paper, Leather (thickness within 0.2"). ATTENTION: light color or transparent material will reflect laser, paint/spray it black before engraved and wipe when jobs done.
💎Easy to Use: Plug and play laser engraving machine with innovative handle design for hand-held engraving. Small size for portability. Connects easily with smartphone or PC. Keep 11cm(4.33") laser distance. File format supports JPG/PNG/G-code and more.
💎Safety&Guarantee: Blue light filter protection cover and glasses prevent blue light from damaging eyes. Multiple safety functions ensure safety during engraving process. 12-month warranty, if you have any questions during use, please email us and we will be happy to assist you.
ATOMSTACK A5 Pro is a standard desktop engraver with a working surface area of around 252 square inches, a 5W module, and a compress spot. The compress spot houses several crystal-clear lenses that compress less powerful thick laser beams to a narrow, more powerful beam. The more focused laser easily tears through a 0.5-inch-thick piece of wood. If you want a wide working area, an extension kit effortlessly expands the length to 33.5 inches from 21 inches.
Besides that, a high-performance light aluminum structure composed of an integrated screw rod is agile and forms the rail for the laser module. On the smooth rod, the laser module can cover up to 430 inches per minute. This impressive speed is good when making complex designs, and time is not on your side.
UV filter acrylic on the laser module filters out up to 97% of UV light rendering it safe for your eyes and skin. The feature also allows you to clearly view what the machine is doing at 180 degrees from above.
Lastly, ATOMSTACK A5 is compatible with Mac and Windows operating systems and software. You can use the free LaserGRB software or pay for an advanced design software known as LightBurn. After coming up with your unique design, you can convert it into NC, BMP, JPG, PNG, or DXF files. The machine has no problem with any of them.
Highlighted Features
Speed: 430 inches per minute
Power rating: 5W
Weight: 10.88 pounds
ATOMSTACK A5 Pro Laser Engraver with Air Assist Pump, 5W-5.5W Output Power Laser Cutter, for Wood, Metal, Acrylic. Air Assist Kit for Laser Engraver Remove Smoke and Dust
Spot Compression Technology and Upgraded Fixed Focus: Atomstack A5 Pro Laser Engraver with up to 5.5W output power. The ultra-fine laser focus area is reduced to 0.08mm*0.08mm, with stronger engraving force, can easily engrave 6mm plywood, 12mm balsa wood and 10mm acrylic board.
Exclusive air-gathering Hood Design: The upgraded laser module adds an exclusive air-gathering hood design, which can effectively prevent smoke from adhering to and destroying the lens of the laser, and the guaranteed life is 3-5 times longer than other engraving machines.
With Air-Assisted Pump: ATOMSTACK Air Assist Pump powerful airflow can reduce the surface temperature of objects quickly and effectively during engraving and cutting, prevent excessive burning, and make the cutting edge cleaner and smoother. It will make the quality of your artwork better!
Extended laser head life: Air Assist Pump equipped with 10-30L/min adjustable airflow. The airflow will remove the smoke and dust effectively, it can prevent laser energy attenuation by avoiding smoke and dust touch the lens, ensures the stability of laser energy while extending the life of the laser head.
Wide Range of Uses: Atomstack A5 Pro laser cutting engraving machine can meet your daily needs, it can engrave on metallic paper, bamboo, wood, plastic, leather PCB board, alumina, etc. Allows you to create unlimited DIY.
This is another practical and magnificent laser engraver from ATOMSTACK. Its design revolves around bringing a compact yet advanced machine able to shape pieces out of wood, acrylic, and metal plates. It can cut through a 0.5-, 0.3-, and 0.002-inch-thick piece of wood, acrylic, and metal, respectively. This is done by a 20W beam.
The beam is a combination of four 6W beams, reflecting the same target by a laser coupling technology. It is one of the latest inventions in the industry, and ATOMSTACK is proud to use it to upgrade the output of this machine compared to its predecessors.
The brain of the machine is a 32-bit motherboard. In real life, this motherboard is built using the same architecture that runs some of our laptops and computers. Similar to the laptop's, the machine's motherboard can process up to 32 bits of data parallel to each other, offering stable and consistent results.
Supporting the motherboard is an advanced 254-bit color scale and a laser spot covering an area of 0.000012 square inches. In retrospect, this minute area is comparable to a single pixel (the smallest unit of an image). So, the smaller the laser spot's surface area, the clearer the final piece. Thus, this engraver creates delicate patterns with better contrast.
All these features, including an air assist kit, are built on aerospace-grade aluminum frames. The frames are durable, stable, and lightweight.
Highlighted Features
Speed: 470 inches per minute
Power output: 20W
Weight: 20 pounds
ATOMSTACK S20 PRO Laser Engraver,130W Laser Engraving Cutting Machine Air Assist Kits, 20W Output Power 0.08 * 0.1mm Compressed Spot, Laser Cutter and Engraver Machine Metal Steel Golden Gray
More Powerful Engraving: ATOMSTACK S20 PRO is the first 130W semiconductor laser engraving machine. It uses the newest generation of four 6W laser coupling technology to produce the output power soars to 20W. It can cut 15mm thick tung wood board and 8mm thick black acrylic board at one pass and easily cut more than 40 kinds of materials such as 0.05mm thick stainless steel board.
More Precise Engraving: ATOMSTACK laser engraver with a 32-bit motherboard works more smoothly and stable. The advanced built-in 256-bit color scale with 0.08 * 0.1mm laser spot area MAKEs the engraved pattern more contrast and more obvious. The finished pattern is like sketching on paper. the effect is more deliCATe and natural in the overlay of black and white.
More IntelLIGEnt Engraving: We have developed an ATOMSTACK APP to connect to the S20 pro laser engraving machine, supporting Android and Apple mobile phone systems. At the same time, It is equipped with a controller and emergency stop button, so that completely offline engraving can be achieved. You can do your engraving work smoothly and safely even without network environment or computer.
More Clean Engraving: The S20 PRO laser engraver is equipped with an upgraded F30 pro air assist kit, which have dual built-in air-assist pumps. It MAKEs it twice as efficient as other air assist units. The air assist kit keeps the surface clean and considerably optimizes engraving works' quality. The thick aluminum cover MAKEs it stronger and more durable, generating less heat and lasting longer.
More Stable Engraving: ATOMSTACK S20 PRO laser engraving machine is made of all anodized aluminum material. The internal structure is meticulous and sturdy. Equipped with a high-performance fixed-focus laser with a built-in focus-free module. The machine uses an integral screw that allows the laser engraving machine to move more stable and accurate and the couplings are more durable.
A new box with an ORTUR laser engraver has four aluminum frames, an X-axis gantry, belts, brackets, and some cables. You will also find the 5W laser module, a power supply cable, and an electronics enclosure.
Though setting up the unit is a bit complicated, manuals and tutorials simplify the job. Start by building the frame, followed by belts and the X-axis gantry. Finalize by screwing the electronic enclosure and laser module in place.
The electronic enclosure has a 32-bit 9th-generation motherboard for professional and accurate designs. With the laser output power of between 1 to 1.6W, the beam will cut through a credit card-sized piece of wood.
The ultra-fine focus area of 0.018 square inches produces pieces with clearer borders. If you have a large piece you wish to work on, the machine's working area of 247 square inches and an expansive top of around 96 inches per minute will get you through.
Safety is a major concern when it comes to using laser engravers. To reduce accident incidences and eye damage, ORTUR has invested in three safety features: if the USB cable is accidentally removed, the machine switches off a laser beam to reduce the risk of fire. Another feature is the G-sensor on the motherboard, which automatically switches off the laser when the machine is tilted. Lastly, the laser turns off automatically if left unattended for a long time.
Highlighted Features
Speed: 96 inches per minute
Power output: 1.6W
Weight: 7.8 pounds
Sale
ORTUR Laser Engraver, Laser Master 2 S2 SF, 20W Laser Engraving Cutting Machine, 0.12*0.15mm Fixed-Focus Compressed Spot Eye Protection 5.5W Output Power Laser Cutter for DIY Metal, Wood (390x410mm)
✅Ultra-Fine Compression: Ortur Laser Engraver has 32-bit Professional motherboard, which is smarter, faster, more accurate and easier to use. The laser engraving output power is 1W-1.6W, Engraving area is 390*410mm. Ultra-fine laser focal area is reduced to 0.12*0.15mm, The engraving machine speed can be as high as 5000 mm/min. The laser cutter can cleanly cut 6mm plywood plate in one pass.
✅Safety protection: Laser Engraver newly upgraded Safety protection. 1. There is a G-sensor on the motherboard, When the engraving machine is displaced or tilted, it will automatically stop the laser; 2. If your computer system halted or USB cable disconnected, led to that the laser engraver stops moving, the laser beam will stop, to prevent fire. 3. The engraving machine is turned on, but there is no movement for a long time, the laser will be turned off automatically.
✅New eye protection design: The laser engraving machine with newest panoramic filter glass protective cover plays a very good role in protecting your eyes, filtering 97% of the ultraviolet light to perfectly protect your eyes to reduce the cost of your goggles and the inconvenience of wearing goggles.
✅Extensive Compatibility & Uses: Ortur laser engraver and cutter can engraving cylinders by add to rotaty rollers. Unleash your creativity on over one hundred materials including paper, bamboo, wood, leather PCB board, aluminum oxide, metal, glass, etc.compatible with various mature engraving software, such as LaserGRBL(Free), LightBurn(Paid). The ORTUR laser cutter supports Win 7 / Win 8 / XP / Win 10 / Win 11, and also support MacOS and Linux system.
✅Quality and Assurance: We are the manufacturer of ORTUR. We only provide Amazon customers with the best quality and comprehensive pre-sales and after-sales services. The engraving machine enjoys a one-year warranty. If the engraving machine fails during the warranty period, please contact us.
RECI W8 is a hybrid laser cutter for engraving and cutting metallic and non-metallic materials. The futuristic machine has a strong lifting workbench, a cooling water system, and an exhaust gas system. The lifting workbench allows you to lower or raise the 1800 square inches working area. The water-cooling system, in contrast, uses two water chillers to cool down the machine when running, while the exhaust system has fans to suck out smoke.
The machine has American Ⅱ-Ⅳ and Singapore wavelength focusing lenses, a liner guide rail, and stepper motors. When turned on, the motor moves the engraving unit along the linear rail to cut or engrave on ceramics, leather rubber, and carbon steel.
Being the most advanced machine on our list, it supports AutoCAD, CorelDraw, and various file formats such as plt.,dxf.,dwg.ai. and las. In addition, it uses a very sensitive 1.3-million-pixel charge-coupled device (CCD) and WIFI.
Highlighted Features
Speed: cutting speed and engraving speed are 11 and 22 inches per minute, respectively.
Power output: 80W
Weight: 1100 pounds
180W RECI W8 and 80W RECI W2 Hybrid Metal Laser Cutter Laser Engraver for Metal Sheet Cutting and Non-Metal Engraving with CCD, Rotary Attachment, Lifting Workbench
Hybrid Laser Cutting Design. 180W RECI W8 Hybrid Laser Cutting Head for metal, non-metal Cutting and 80W RECI W2 Laser Engraving Head for non-metal Engraving.
Laser Source: RECI W8 and W2 CO2 Laser Tube; Control System: Ruida DSP; Focusing Lens and Mirrors: American Ⅱ-Ⅳ and Singapore Wavelength; Stepper Motor&Driver: YAKO; Guide: PMI Linear Guide; Water Cycle Cooling: S&A Water Chiller CW-5200 and CW-3000.
Cutting and Engraving Materials: Wood, Bamboo, Plexiglas, Crystal, Leather, Rubber, Marble, Ceramics, Nonmetals and Carbon Steel Sheet ≤1.8mm, Stainless Steel Sheet≤1.5mm.etc.
File Format: plt./dst./dxf./bmp./dwg./ai./las. Support AutoCAD, CoreDraw Output Directly.
1 Year Warranty; Customer and Technical Support. Software and Video Training Enclosed. Ships by sea to door including tariffs around 70 to 80 days(COVID-19 Affect). Warning: This machine is over size and weight for liftgate, customer need rent folklift to unload the machine to your door.
Buying Guide for Laser Engravers for Metal
Size
When buying a laser engraver using size as a factor, consider the working area, weight, and dimensions. The working area of most laser engravers is less than 2000 square inches. This means the machine can work only on small pieces. However, machines like LaserPecker 2 have motorized rollers to create wider patterns.
Go for machines whose dimensions are in line with your workshop's space. Compact machines are in high demand because they save space. Finally, a lighter machine weighing less than 500 pounds is enough for small-scale operation.
Power Rating
Power rating determines the strength of the laser beam and not the cutting power- the focal point of the lens regulates the latter. So, get a machine with a higher power rating for improved cutting speed and a better lens for deeper cuts.
Material for Engraving On
Even though most modern laser engravers can work on different materials, steel and hard ceramic surfaces are challenging. Thus, buy a machine that can work on both metallic and non-metallic materials.
Laser Engravers FAQs
Q: What metal can you use with a laser engraver?
A: A laser engraver can easily make permanent marks on steel, copper, brass, iron, and aluminum.
Q: What can you do with a laser engraver for metal?
A: The laser engraver cuts and engraves on metallic surfaces.
Q: How many watts are required to power a laser engraver to engrave metals?
A: A laser module with a power rating of 5W can engrave on metals.
Q: How much do laser engravers for metal cost?
A: Laser engravers are cheap machines costing between $389.9 and 1199.9. But in the case of multipurpose and bigger machines like RECI W8, the price per unit is over $10000.
Conclusion
Laser engravers are simple dual-purpose machines. They can engrave or cut through thin metal, ceramic and wooden plates by shooting a high-energy beam to the surface in question while following a programmed pattern.
Many types of laser engravers exist, but we have highlighted the top six choices. Most of them are small and highly portable, with frames being made from aluminum or steel parts. Besides, they run on easy-to-use software.
Relevant Buying Guide: