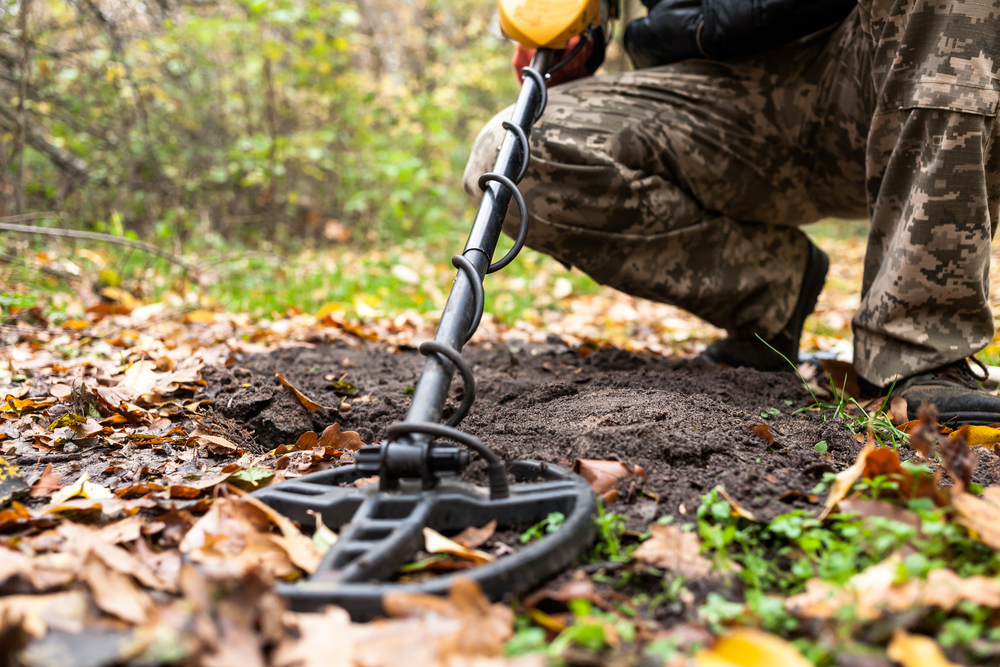 The thrill of finding gold is a big rush and can be a highly profitable activity. But locating those shiny nuggets doesn't come easily. Luckily there are many products on the market to aid your exploration. Having the best metal detector for gold can make the difference between striking rich and finding trash.
Not all metal detectors are designed to find gold. The right detector must also measure inductance and conductivity.
Inductance refers to the amount of current produced in the target
Conductivity refers to how easily the currents flow
Before you start, it's best to check the rules and regulations for the area you intend to hunt for gold as some National Parks have different rules which may see you losing your loot. Check this link to see which rules apply: https://geology.com/usgs/gold-prospecting
To find the best selection, we delved into reviews and recommendations from people who have used the detectors and been successful in finding gold. We then whittled down our selection by looking at different considerations.
Budget
Beginner to advanced
Frequency measurements
Extra features
You will notice that we have links to both Amazon and Kellyco Metal Detectors, if you are based in the USA, we would recommend always going with Kellyco as they provide a $40 kit including a metal detector shovel/digger, waterproof gloves and a sifter finds pouch, and are highly respected by the metal detecting community vs Amazon third-party sellers that can often be a mixed bag.  It's also worth mentioning that if you are looking to use your metal detector underwater, then be sure to check out our recently updated guide of the very best detectors for use underwater.
What Are The Best Metal Detectors for Gold?
Metal Detector
Best Overall for Most People
Pros
A great metal detector for gold that also performs well with relics and coins
With gold mode you can find nuggets even in mineralized soil and near salt water
Designed for the desert hills of Australia this is your best chance of finding gold across the United States
Cons
Not suitable for near salt water
This unit is an all rounder so gold only performance is better with the Gold Monster 1000
$900 is a lot to spend on a metal detector but for those that want the best from day 1 - this is the unit.
Frequency
Multi, 5kHz, 10kHz, 15kHz, 20kHz, 40kHz
Best from USA
Pros
A great metal detector for gold that also performs well with relics and coins
Cons
Not suitable for near salt water
Best Overall for Most People
Pros
With gold mode you can find nuggets even in mineralized soil and near salt water
Cons
This unit is an all rounder so gold only performance is better with the Gold Monster 1000
Frequency
Multi, 5kHz, 10kHz, 15kHz, 20kHz, 40kHz
Better for Gold Only
Pros
Designed for the desert hills of Australia this is your best chance of finding gold across the United States
Cons
$900 is a lot to spend on a metal detector but for those that want the best from day 1 - this is the unit.
8 Best Metal Detectors for Gold In-depth Review
1. Minelab Goldmonster 1000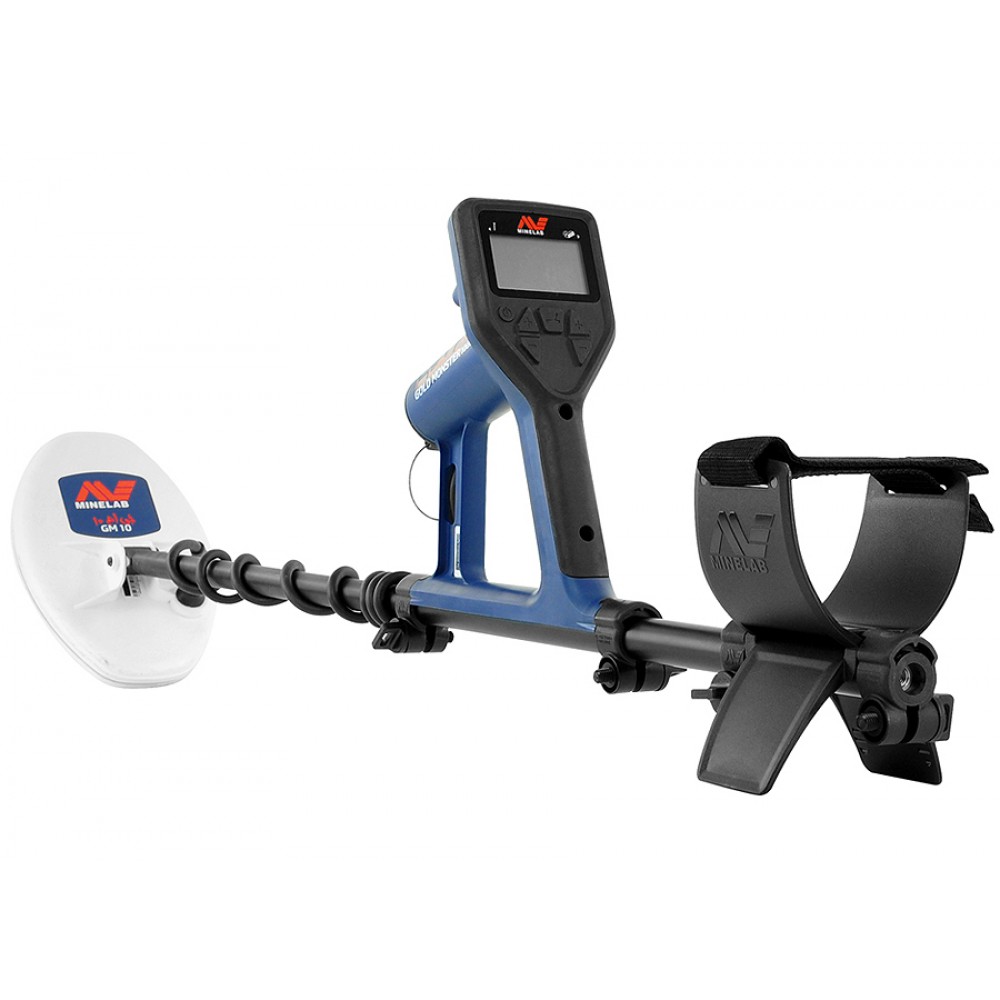 With the Minelab Goldmonster 1000, the clue is in the name. This monster of a metal detector will set you back $899 but for good reason. Minelab is one of the leading companies in metal detection and has a few models made for gold detection on the market.
The Goldmonster 1000 uses an ultra-wide dynamic range of 45kHz VLF which is ideal for locating small nuggets and gold flakes as well as other metals. It features automatic ground tracking so you don't need to adjust it every time you move locations. This unit comes with both a 10 inch elliptical and a 5 inch round DD coil which are both waterproof up to 1m so can adjust to your surroundings with ease.
It's monochrome LED display lets you seamlessly change the detect modes from Deep All-Metal to Gold, adjust the sensitivity or switch to auto, and adjust the volume. It also shows you the strength of the current being received.
This metal detector can be easily collapsed and packed away for ease of travel and comes with a few accessories in the box. As well as the unit itself, you get a pair of headphones, digging tool, AC charger, and carrier for a replaceable charger.
All in all, the Minelab Goldmonster is a great tool if you're a keen hobbyist and want a metal detector that's easy to use, comes with accessories, and will adjust to different environments.
Features:
Ultra-wide dynamic range 45kHz VLF
Gold Chance Indicator (high/low)
Internal speaker or headphones 3.5mm (1/8″)
Noise cancel
Automatic ground balance
What we love:
It is pretty lightweight
Automatic settings for beginners
Comes with headphones
We don't like this as much: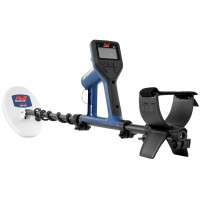 Minelab Gold Monster 1000 Metal Detector – $899.00
from: Kellyco Metal Detectors
Minelab Gold Monster 1000 Gold Detector
FULLY AUTOMATIC: The Gold Monster detector does it all for you with automatic noise cancelling, auto-ground balance and automatic sensitivity.
EASY-TO-USE CONTROLS: The touchpad interface provides a gold chance indicator, 3 detection modes, sensitivity options and adjustable volume controls.
ADAPTABLE FORM: The Gold Monster 1000 enables detecting on wide ground and in confined spaces. To fit your height, simply adjust the telescoping shaft.
WATERPROOF COIL: Follow the gold without worry. The Gold Monster 1000 coil is waterproof to 1 m (3 feet) and comes with a rain proof control box.
DISCRIMINATION: Improved ferrous/non-ferrous identification enhances searches in conductive (salty) soils for more precise detection.
2. Garrett AT Gold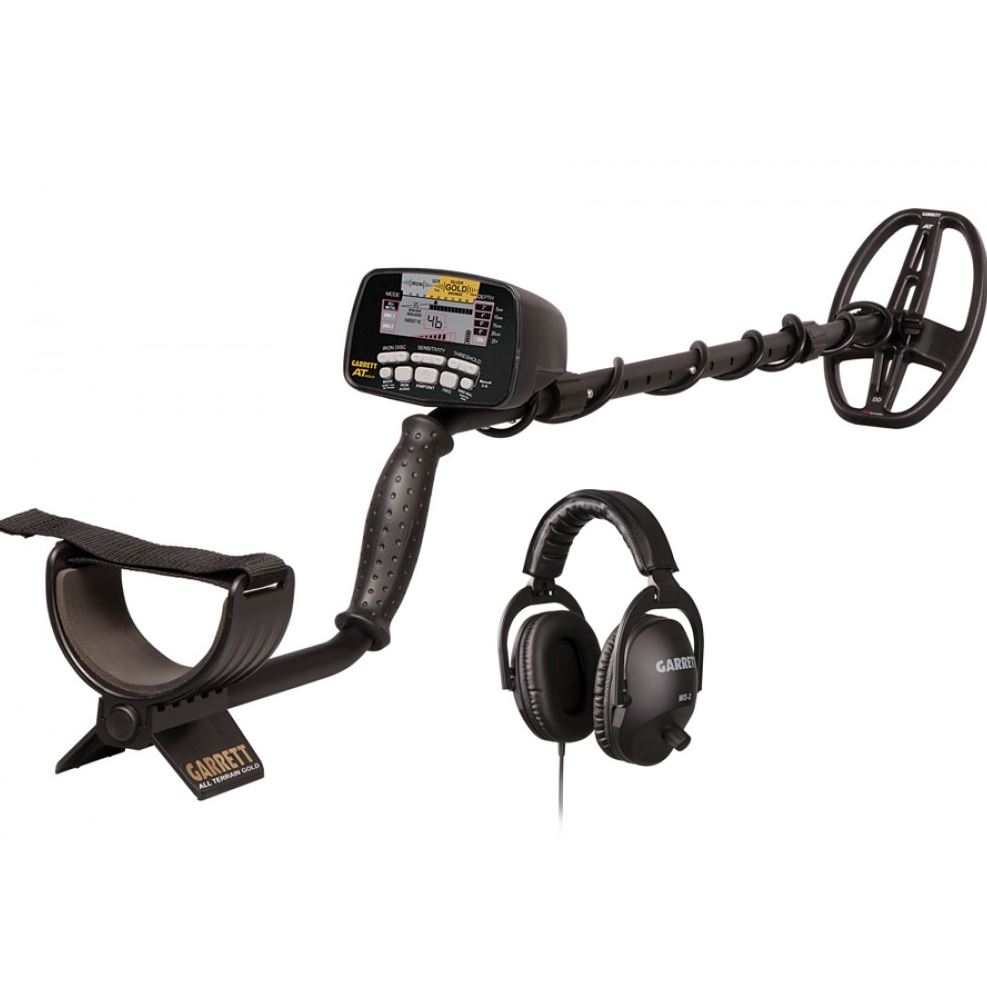 Another key name in the metal detector game is Garrett. The AT Gold is designed for those who want a metal detector with multiple features. It retails for around $750 and is ideal for intermediate detectorists who want to immerse themselves further into their hobby.
The great thing about this detector is that it is easily adjustable for different terrains. You can switch between manual and automatic ground balance or take advantage of its special Ground Balance Window. This allows you to spread the ground balance to reduce response to variations in the terrain. Plus it can be submerged up to 10ft if you're willing to get stuck into underwater detection.
The AT Gold display has all the information you need and more. It will show you the depth, mode setting, and battery life, but will also give you a digital target ID. This will tell you what type of metal the target is by giving you a number.
This detector runs on an 18kHz VLF frequency and comes with a 5 inch DD coil. It runs on AA batteries so you'll have to stock up as these can drain on a long day out detecting. In the box, they provide you with a pair of headphones, a waterproof ProPointer, and batteries to get you started.
The AT Gold is for those who want to take their detector to different environments and have the option to detect underwater. It is extremely easy to use and the display makes it plain what your target is most likely to be.
Features:
Fast track ground balance
Adjustable threshold
Ground balance window
Graphic target analyzing
Electronic pinpointing
What we love:
You can fully submerge it in water
They include a pointer
Only weighs 2.8lbs
We don't like this as much:
The headphones are not waterproof
Sale
Garrett at Gold Waterproof Metal Detector with Headphones and ProPointer at PinPointer
This package includes a Garrett AT Gold Waterproof Metal Detector with 5x8 DD Search Coil, Mastersound Headphones, Garrett ProPointer AT Pinpointer and AA Batteries
Highly Recommended - Prospecting, Coin, Jewelry, Cache Hunting, Relic Hunting, Organized Hunts and Shallow Fresh Water Hunting
Target ID Cursor Segments 20 | Iron Discrimination Segments 44 | Search Modes 3 | Sensitivity/Depth Adjustments 8
Electronic Pinpointing Yes | Frequency 18 kHz | Audio Tone ID Levels 3 | Standard Searchcoil 5" x 8" ( 14x20cm) DD PROformance
Length (Adjustable) 42" to 51" (1.06m - 1.29m) | Total Weight 3.03 lbs. (1.4 kgs.) | Batteries 4 AA (included) | Warranty 2 Year, Limited Parts/Labor
3. Nalanda MD056
The Nalanda MD056 is our choice for those who are looking to expand their gold finding skills but don't have the budget to go straight for a Minelab. It retails for around $140 so won't break the bank but will aid you in discovering the treasure you'll want to make bank.
This 18kHz high sensitivity VLF metal detector uses its 8.5-inch coil to find small particles of gold in shallow areas. The coil is waterproof but the digital control box is not, so you can't fully submerge it like the Garrett AT Gold.
The digital control box will give you all the information you'll need when out in the field. The backlit LED display will show you which type of metal you've targeted, an indication of depth, has an in-built speaker, and will tell you when your batteries are running low.
With five different detection modes to choose from, including pinpoint mode, custom mode, and memory mode. In memory mode, you can select which specific metal you want to target so you're not wasting your time digging up lost cutlery.
In the box, you also get a pair of headphones that you can assign one of four different alarm tones and a multi-function folding shovel to aid you in digging up your new discovery.
With the digital display, different modes to choose from, and pinpoint option, the MD056 is easy to use and takes the stress out of operating if you're not confident in the mechanics of gold detection. That combined with the price tag makes the Nalanda an attractive option for beginners-intermediate detectorists.
Features:
3-speed adjustable volume
5 segment depth level; 2"/4"/6"/8"/10"
Pinpoint precise positioning function
Preset ground balance
Memory mode
What we love:
Adjustable rod
The coil is waterproof
Detailed display for amateurs
We don't like this as much:
It needs six AA batteries
NALANDA 18 kHz Metal Detector with 5 Detection Modes, Outdoor Gold Digger Handheld Metal Finder with Adjustable Sensitivity Waterproof Search Coil LCD Display (Included Foldable Shovel and Headphone)
【18 kHz High Frequency / 10'' Waterproof Search Coil / metals discrimination 9 kinds 】With Automatically Ground Balancing and adjustable sensitivity, this 18kHz high-sensitivity detector easily and accurately locates even the tiniest pieces of gold. The 10'' waterproof search coil will detect 9 kinds of metals including Gold, silver, copper, coins, artifacts, jewelry, etc. in no matter beach, shallow cave, rivers where a lot of gold is located.
【5 Detecting Modes includes Discriminate Mode(Disc) etc.】①All METAL - the metal detector notifies you whenever it sees any metal. ②Disc mode - you can utilize this metal detector to discriminate other types of metal for a specific one. ③MEMORY - remember some kind of metals you choose, and it will only respond to this metal. ④CUSTOM – be free to choose the combination of metals that do not need to be detected.⑤PINPOINT - This mode aids in the detection of metals.
【75 * 55mm LCD display / 4-Discrimination mode Tones】The LCD display, showing possible metal type, target depth, sensitivity level, battery level, volume (3 levels adjustable), backlit cursor and target ID display. Low power - a red light will be displayed to remind you to replace the battery (Please note: the control box is not waterproof). The sound discrimination system will sound four frequency tones to help you discriminate the targets.
【Length-Adjustable 44'' to 54'' / Coins Depth Indication 2'',4'',6'',10''】The Nalanda detector is detachable and length-adjustable, suitable for adults and also children. Earphone included in the Package can help to find target metal easily. 18kHz high-sensitivity also make our detector grade up the depth indication to 10''. 5 Sensitivity Levels to have a deeper indication(2〞,4〞,6〞, 8〞and 10+) of target metal.
【12-months Warranty / with Full Accessories】What you will get: 1x metal detector, 1 multi-function foldable shovel, 1 x headphone, 1 x professional manual. 12-months warranty. *Any of the technical issues, please feel free to contact us to get a satisfactory solution.* Now start your treasure hunting with just 1x9V battery (not included) for up to 40 hours.
4. Bounty Hunter TK4 Tracker IV
Bounty Hunter are known for their entry-level metal detectors perfect for new enthusiasts and hobbyists. The Tracker IV is a great addition to their range. There's no fancy gadgetry, digital display, or knobs galore on this product. It is designed to be as straightforward as possible. This is why we've chosen it as the best metal detector for beginners.
It is only a 6.7kHz VLF detector so keep in mind that it will only find the gold that is on, or pretty close to the surface. It is also a motion metal detector which means it has to be moving to detect metal. Simply holding it over a target won't trigger a signal.
The control box is the most simplistic on our list. There's a target indicator dial, headphone input, sensitivity knob, discrimination notch knob, and a discrimination tone switch. That's it. The lack of features makes the Tracker IV easy to operate with no complicated buttons or displays.
It retails at around $85. For that low price, you sacrifice any of the box candy you get with our other picks. No alternate coils, multi-tools, or headphones which you should invest in as there's no volume control on this model.
There are three search modes included in this device, All-Metal, Tone, and Full Discriminate so you can adapt to different environments. A major demerit to the Bounty Hunter is that you can't adjust the ground balance. This will seriously limit the number of different terrains you'll be able to use it on.
Overall, the Tracker IV is an ideal introduction to the world of metal detection. It's the price point, minimal features, and build quality make for a quick learning curve to give you a taste of treasure hunting.
Features:
8-inch waterproof coil
3 operation modes
Built-in speaker
Low battery indicator
Analog meter
What we love:
Two-tone audio mode for discerning trash signals
Batteries can last up to 30 hours
Ready to use straight out the box
We don't like this as much:
No ground balance adjustment
Sale
Bounty Hunter TK4 Tracker IV Metal Detector
Rugged metal detector ideal for detecting treasure in extreme ground conditions
Motion All-Metal mode, Discrimination mode, and 2-Tone audio mode
Preset ground balance neutralizes response to mineral content in the ground
Disc/notch control distinguishes between targets and unwanted metals
Rugged metal detector ideal for detecting treasure in extreme ground conditions
5. Fisher Gold Bug-2
At a whopping 71kHz, the Gold Bug 2 from Fisher is one of the highest frequency detectors under $1000. It is designed with extreme sensitivity to the smallest gold nuggets over a multitude of terrains.
This model is built for one job, detecting gold. It doesn't come with a fancy digital display, automatic ground control, or pre-sets. The analog control box has three dials, two switches, and a headphone input.
A beginner may feel a little out of their depth with the Gold Bug 2 but for detectorists who don't need high-tech buttons and meters, and know how ground control works this model could be ideal. It comes with a 6.5-inch elliptical coil that comes in handy when navigating through rocky landscapes.
It has three operating modes including an audio boost and iron discrimination mode which will reject any targets made of iron. We would recommend using it with headphones because of the sensitivity in its iron discrimination mode, you may not hear the faint changes in frequencies if you're searching in a loud environment like next to a river.
A downside for some is that the coils are waterproof but the control box isn't so you can't submerge it if you want to search a deep riverbed.
With a price tag of just under $700, this model is designed for those who are on a mission and know how to find gold. The fine adjustments you can make to the ground control means you can take this detector anywhere and make it work for you. If you're serious about finding gold, you should really consider the Gold Bug 2.
Features:
Ultra-high 71kHz frequency
High precision dual control ground balance
Deep target audio boost
3 operating modes
Built-in speaker
What we love:
Made in the USA
Only needs two 9V batteries
Simplistic control box
We don't like this as much:

Fisher Gold Bug 2 Pro Metal Detector – $749.00
Retail Price: $999.99
You Save: $250.99
from: Kellyco Metal Detectors
Fisher Gold Bug-2 Metal Detector with 6 1/2" Elliptical Search Coil
Powerful 71 kHz Operation for extreme sensitivity to small gold nuggets
'IRON DISC'' mode rejects iron (trash) targets and hot rocks.
6.5 inch coil included.
Only 2.9 pounds and convertible to hip mount or chest mount
Dual-knob ground control for coarse and fine adjustment.
6. Minelab Equinox 800
The second Minelab metal detector on our list is the Equinox 800. This high tech model uses a system they call Multi-IQ. This offers the user a choice of five different VLF frequencies ranging from 5-40kHz. You can use these frequencies on their own or have a multi-frequency range to cover a broader range of targets. In the case of finding gold, you want to be using a higher range.
There are four different modes built into the 800, Park, Beach, Field, and Gold so you can easily dial into the terrain you're working with and automatically get the best settings for detecting gold nuggets. If you're more into using your own settings, there is a function to save your favorites for easy recall.
The user interface on this detector packs all the information you're likely to want on a big LED screen. Below the screen are eight buttons to access and control the multiple features this Minelab offers. Scroll through the detector settings, change frequency, accept or reject targets, and change from Pinpoint to Detect modes.
Another great feature of this device is the headphones. Instead of just having a standard jack input like the rest, they use a wireless pack to connect to the detector or you can connect using Bluetooth technology.
The whole unit is waterproof and can be submerged in up to 10ft of water for those who want to get to the bottom of a river. A downside to this device is the stock 11-inch coil. It can be too big to search around cracks in rocks and you may want to buy the 6-inch alternate if this is your target terrain.
Overall if it's features you're looking for, this is the metal detector for you. It's versatile and has a lot more to play around with.
Features:
4 detect modes
Multi-IQ frequencies
Wireless headphones
In-built speaker
5 level depth indicator
What we love:
At 2.96lbs it is very light
Its large digital display
Great for all metal detecting
We don't like this as much:
The stock coil is quite large

Minelab Equinox 800 Metal Detector – $899.00
from: Kellyco Metal Detectors
7. Fisher Gold Bug Pro Metal Detector
Another metal detector from Fishers Gold Bug range is the Pro. Unlike the Gold Bug-2, this has a digital display that will cater more toward detectorists who like to use different settings and features with the touch of a button.
With its 19kHz operating frequency, it's not nearly as powerful as the Bug-2 but it comes with a 5 inch round DD coil which can get into small crevices. It does shine over its predecessor with its Ground Grab feature which automatically sets the ground balancing wherever you are.
The smart digital display gives you continuous ground condition readouts, ground phase indicates the type of mineralization, and also gives you an indication of the amount of mineralization.
The dials on either side of the interface change the threshold and gain which adjusts the discrimination mode. There are buttons to increase and decrease the discrimination level and a large button in the middle to engage pinpoint mode. Which makes it extremely user friendly.
The Gold Bug Pro is not only great for prospecting but is ideal for detecting jewelry with little effort in adjusting its settings.
This addition to the Fisher family is perfect for finding gold in concentrated areas. Unless you spring for the bigger coil, you're best off using this metal detector in small sections over trying to comb a beach for example.
Features:
Variable breakpoint tone discrimination
Dual headphone jacks
Fe3O4 graphic indicator
Computerized ground balancing
Static Pinpoint with depth indicator
What we love:
No need to manually ground balance
Long battery life
Lightweight (2.5lbs)
We don't like this as much:
Only 19kHz operating frequency

Fisher Gold Bug Pro Metal Detector – $549.00
Retail Price: $699.00
You Save: $150.00
from: Kellyco Metal Detectors
Sale
8. Bounty Hunter Discovery 3300
Here's another option for the budget-conscious of you. The Bounty Hunter Discovery 3300 costs around $300 and is designed for intermediate treasure hunters and those who want to make the change from analog to digital.
On the interface, there's an array of buttons and a dial for ground balance which is great to have on an entry-level model like this. There are buttons to increase and decrease discrimination and sensitivity and engage pinpoint and all-metal discrimination modes.
It comes with an 8-inch open-faced coil and five different operating modes to select from including All Metal and Notch. Notch mode allows you to specifically eliminate metals from detection.
As well as the usual three tones, the 3300 offers a forth bass tone which will let you know if the target is a ferrous object or a small nugget of gold. As well as an audio guide, the interface displays a three-digit number when a target is acquired to give you an indication as to what type of metal it is.
Operating at 6.6kHz, this metal detector is not made for pros or people who take this hobby seriously. It may not have all the bells and whistles of the Equinox 800, but at this price point, you wouldn't expect it to have.
Features:
5 modes of operation
11 segment target identification
3 level iron discrimination
Seven segment target elimination indicator
Waterproof coil and rod
What we love:
Great for shallow water
Easy to use
Has a manual ground balance
We don't like this as much:
Built quality not as sturdy as others
Sale
FAQs about Metal Detectors for Gold
Can a metal detector detect gold?
Gold is a metal so a high-frequency VLF metal detector will pick up gold nuggets and in most cases gold flakes. They work by transmitting an electromagnetic field into the ground, which respond to the signal that bounces back. By measuring inductance and conductivity, the metal detector can tell what type of metal it is and sometimes even how deep it is buried beneath the surface.
You might also be interested in checking out some of the pulse induction metal detectors that are now on the market as many have significant benefits for gold hunters as they ignore a lot of the other minerals in the ground but they do come at a fairly large increase in price – so depends on your specific needs if they are worth the investment.
What are the best places to find gold with a metal detector?
Gold can still be found in many states around the US. Some of the top states where major amounts of gold have been found are Colorado, Georgia, Idaho, and Michigan to name a few. Each state has different laws and regulations for prospecting gold so make sure to check the rules in your area before you start hunting.
Will a metal detector find gold?
If you think you'll be finding big gold bars out in the forest, you're likely to return home disappointed. Certain metal detectors will find gold but only small nuggets and flakes. They can only detect to a certain depth and any large deposits won't be just sitting there on the surface. But find enough gold nuggets and your hobby will start to pay off big time.
Whether you're looking for something fun to do on a weekend, or you're in it for the fortune and glory, finding a nugget of gold is a thrill. It takes time and patience along with the right equipment to make your search successful. But even if you go home empty-handed, it's still a blast. Remember the old saying "There's gold in them thar hills", well now you'll have the right tools to find it.
Which gold detector should you choose?
Whether you're looking for a lower cost metal detector for a beginner or one of the best hobbyist options out there, here's our recommended picks:
If you are just looking for a metal detector for kids, then check out our partner site – TheToyZone.com who cover all things STEM for the metallurgists of tomorrow!
911metallurgist.com is a participant in the Amazon Services LLC Associates Program, an affiliate advertising program designed to provide a means for sites to earn advertising fees by advertising and linking to Amazon.com.
Disclosure: This post contains affiliate links and I may earn a small commission if you purchase through these links.