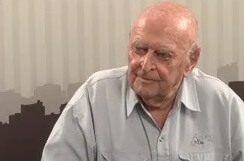 The experienced research coordinator Dr. Robbie Robinson recently said that a new mining method called selected blast mining (SBM) can avoid the wasteful shattering of precious ore during the blasting process, significantly boosting the extraction of gold and platinum. Even today, a high percentage of precious metal gets wasted after being widely scattered during blasting.
Talking to Mining Weekly, the former director of the National Institute for Metallurgy claims that SBM, which can be assisted by modern computer programming, could be re-programmed in a few months to become standard practice in South Africa.
SBM has the potential to increase the mine call factor – the difference between the quantity of precious metal in the ground and the actual quantity of precious metal that gets refined – dramatically. According to Robinson:
The critical part of this is that if you use SBM, you avoid this loss of gold and/or platinum.
The technique, which involves fracturing rock while keeping the reef intact, was created by the expert, after he formed AC Mining Consulting Services. Robinson would like to see SBM set in motion immediately and is "pretty sure" that the new mining method could be introduced "tomorrow", if the companies express the desire to do so.
Besides, Robinson also suggests the use of hydrometallurgical platinum processing to avoid the high cost of smelting.