Disclosure: This post contains affiliate links and I may earn a small commission if you purchase through these links.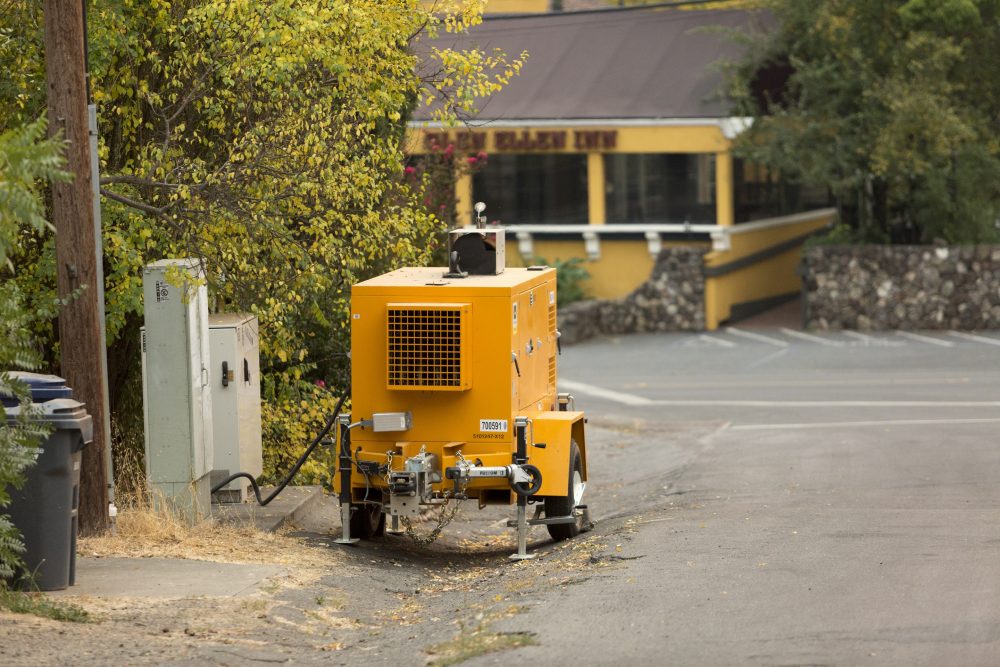 Are you in the market for a propane generator? If so, you've come to the right place. This buying guide for the best propane generators in 2023 will provide you with the essential information you need to make an informed decision. We'll cover everything from the different types of propane generators available to the benefits and drawbacks of using a propane generator to which brands offer the best propane generators.
What Is a Propane Generator?
A propane generator is powered by propane, a clean-burning liquefied petroleum gas (LPG). Propane generators generally provide backup power during outages and in recreational vehicles such as trailers and boats.
Most propane-powered generators are dual-fuel, but several single-fuel and tri-fuel generators also exist. Besides propane, the other types of fuel used include gasoline and natural gas, with dual-fuel propane generators getting their power from either propane or gasoline.
The versatility of dual-fuel propane generators is also worth mentioning. With a dual-fuel system, you can easily switch between gasoline and propane without turning off the generator. And since propane is an affordable fuel option compared to gasoline, this makes them a cost-effective choice in the long run.
But one may ask, how do propane generators compare to gas/diesel-powered generators?
Benefits of Propane Over Gas/Diesel
Propane generators are becoming increasingly popular for a variety of reasons. Unlike their gas and diesel-powered counterparts, propane generators use an efficient, clean-burning fuel that is both renewable and cost-effective.
Generally, propane burns cleaner than gas. The lack of exhaust fumes makes propane generators a good choice for various uses. Propane can burn for longer hours than gasoline and also has a longer shelf life, which makes it ideal for use in backup power systems.
The clean-burning mechanism of propane generators also makes them run quieter compared to their gas/diesel-powered generators of equal output. For instance, some propane-powered generators register noise levels as low as 50dB. In comparison, traditional generators may register noise levels of up to 100dB, primarily because they constantly run at a higher RPM.
Finally, propane is a much safer fuel option than gasoline. It is non-toxic, non-explosive, and does not generate sparks when used. This makes it less risky to use in enclosed spaces and more suitable for homes and RVs.
When You Are Looking for a Propane Generator, Take Note of the Following:
Power-Output
Calculate the total wattage by adding the wattage requirements of each appliance or tool you plan to use with the generator. This will help you determine the size of the generator you need. It is important to buy a generator with a higher wattage than the total wattage of all the appliances you wish to run.
Size and Weight
Portability is critical since you don't want to choose something too big or heavy that can't be moved around easily. Therefore, it is important to have something that fits your mobility requirements.
Noise Emission Level
If you plan on using the generator in an area with many people, you don't want to disturb them with loud noises. Therefore, it would be best to consider generators with low noise levels.
Purchase and Maintenance Cost
Propane generators can be relatively expensive, depending on the size and power output. Make sure to shop around and compare prices to get the best deal. To save money in the long term, look for generators with low maintenance costs, good warranties, and regular servicing options.
Fuel Efficiency Ratings
Generators that offer better fuel efficiency ratings tend to last longer and will save you money on fuel costs.
Below are five of the best propane generators in 2023 based on data science analysis of customer sentiment for all models available in the United States as of 18th January 2023, as well as recommendations from our community of metallurgists from around the world:
1. DuroMax XP12000EH Propane Generator – Best Overall
Nicknamed the "Beast", the highly-rated DuroMax XP12000EH Generator is one of the best dual-fuel propane generators on the market. With a 457cc 4-stroke DuroMax OHV engine, it generates about 12000 starting watts and 9500 running watts on gasoline, running for about 19 hours at 25% load on a full tank. When running on propane, the peak wattage is 11400 with 9025 running watts, lasting 14 hours at 25% load.
The electric start makes it simple to get up and running quickly, while the intuitive controls are easy to understand and operate. This generator is also equipped with a variety of safety features, such as low oil shutdown and overload protection.
The panels include a 120V/240V 50A heavy-duty outlet, a 120V/240V 30A twist lock outlet, and two 120V/30A household outlets. It also features the proprietary DuroMax MX2 switch, which allows you to level up power production.
The robust construction ensures that this generator will last for years to come, making it a great investment for those who plan to use it regularly. The XP12000EH is also EPA and CARB-approved and comes with a 3-year limited warranty
Features:
An electric start with intuitive controls making powering easy
Powerful 457cc DuroMax engine
MX2 power boost
8.3 gallons fuel tank
What we like:
Intuitive and easy controls
Robust, user-friendly design
What we don't like:
At 224 lbs, it's a bit heavy to move around
DuroMax XP12000EH Generator-12000 Watt Gas or Propane Powered Home Back Up & RV Ready, 50 State Approved Dual Fuel Electric Start Portable Generator, Black and Blue
Powerful DuroMax Engine: the XP12000EH is powered by a DuroMax, 457cc OHV engine..With Gasoline : Peak Wattage - 12,000., Running Wattage - 9,500., Running Amperage at 120V - 79.17., Running Amperage at 240V - 39.58., Runtime at 25% Load - 19., Runtime at 50% Load - 8With Propane : Peak Wattage - 11,400., Running Wattage - 9,025., Running Amperage at 120V - 75.21., Running Amperage at 240V - 37.6., Runtime at 25% Load - 14., Runtime at 50% Load - 7Please read the detailed safety instructions in the manual before operating.
Dual fuel technology: the ability to run on propane or gasoline allows the freedom and flexibility of fuel choice. Protects your investment by automatically shutting the generator off when it senses that the oil is low
Plenty of power: with 12,000 starting watts and 9, 500 running watts, This unit can handle heavy loads from lights and a refrigerator to a home air conditioner and high amperage power tools.
Maximum power: with DuroMax MX2 technology, get the maximum power from each of the 120 volt receptacle. Choose between operating the generator at both 120 V and 240 V Simultaneously, or at 120 only with full power.
Powering everyone anywhere: like all DuroMax generators, the XP12000EH is EPA and CARB approved For use in all 50 States.
2. Westinghouse WGen9500DF Dual Fuel Portable Generator
This powerful dual-fuel generator comes with a remote electric start, making it easy to turn on in an emergency. It is also transfer switch ready, so you can easily connect it to your home's electrical system to provide backup power.
At 12500 watts of peak output, the 6.6-gallon fuel tank can last for up to 8 hours when running on gasoline at 50% load. On propane, you get 11200 peak and 8500 running watts, with a full tank lasting up to 7 hours at 50% load.
This generator features two 120V household outlets, one Transfer Switch Ready 120V, and one 120/240V RV Ready outlet for versatile use cases.
Maneuverability and portability are important for generators. Fortunately, the WGen9500DF dual fuel generator includes wheels and folding handles, which make moving it from place to place easier.
With Westinghouse's EPA and CARB-compliant propane generator, you also get to enjoy a 3-year limited warranty and lifetime technical support.
Features:
Remote electric start
457cc 4-Stroke OHV Westinghouse Engine
Transfer switch ready
Overload protection
Auto voltage regulation
What we like:
The remote electric start eases operation
Easy maneuverability and portability
What we don't like:
The 74 dB noise level is too loud for most settings
Sale
Westinghouse 12500 Watt Dual Fuel Home Backup Portable Generator, Remote Electric Start, Transfer Switch Ready, Gas and Propane Powered, CARB Compliant
9500 Running Watts and 12500 Peak Watts (Gasoline); 8500 Running Watts, 11200 Peak Watts (Propane); Remote Start With Included Key Fob, Electric and Recoil Start; Up to 12 Hours of Run Time on a 6. 6 Gallon Fuel Tank With Fuel Gauge
Features Two GFCI 120V 5–20R Standard Household Receptacle, One Transfer Switch Ready 120V L14-30R, and One RV Ready 120/240V 14–50R; All Outlets Have Rubber Covers for Added Safety
Powered by a Heavy Duty 457cc Westinghouse 4-Stroke OHV Engine Featuring a Long-Lasting Cast Iron Sleeve With Automatic Low Oil Shutdown and Digital Hour Meter. VFT display gives you real time updates with the voltage output, frequency, and lifetime hours
Plug-and-Play: Comes With a Remote Start Key Fob, 12V Battery Charger, Oil, an Oil Funnel, a Tool Kit, and a User's Manual to Get You Started Right Out of the Box (Minimal Assembly Required)
All Westinghouse Portable Generators are Functionally Tested in the Factory and May Contain Minimum Residual Oil and/or Fuel Odor; EPA and CARB Compliant; Backed by 3-Year Limited Service, Labor, and Parts Coverage with Nationwide Customer Service Network
3. DuroMax XP13000HXT Tri Fuel Portable Generator – Best Trie Fuel
This generator can be powered by natural gas, propane, or gasoline. Currently considered the largest tri-fuel generator on the market, its fuel selector knob allows you to quickly change between natural gas, propane, and gasoline within a few seconds to adapt to changing conditions or to reduce costs.
Its robust 500cc 4-stroke OHV engine can produce up to 13000, 12000, and 10000 peak wattage when running on gasoline, propane, and natural gas, respectively. It can run for up to 17 hours on gasoline at 25% when its 8.3-gallon fuel tank is at full capacity, while on propane, it runs for about 13 hours on the same load.
The electric start system also allows you to easily start up your unit with just a push of a button. The DuroMax XP13000HXT also has a safety CO alert system that detects unsafe levels of carbon monoxide and automatically shuts down the generator if necessary.
The panel features three standard 120V outlets and two 120/240V outlets. The 120V outlets include four 20A GFCI household outlets and one 30A twist lock outlet, while the 120/240V outlets include a 30A twist lock outlet and a 50A heavy-duty outlet. All outlets come with circuit breakers to prevent overloads.
The power control switch lets you choose between Economy Mode and Standard Mode, depending on how much power you need at a given time. This EPA and CARD-compliant propane generator comes with a 5-year residential warranty.
Features:
Remote control
Propane regulator
Circuit breaker to prevent overloads
Top-of-the-line computer interface
What we like:
Tri-fuel advantage ensures fuel efficiency
Powerful enough to power the entire home
What we don't like:
The engine has a short life expectancy
DuroMax XP13000HXT 13,000-Watt 500cc Tri Fuel Gas Propane Natural Gas Portable Generator with CO Alert
Tri Fuel Technology: This generator runs on gasoline, propane, and natural gas, giving you the freedom and flexibility of fuel choice. Gasoline is a tried-and-true fuel option that's readily available. Propane is a cleaner burning fuel that is cost effective, fuel efficient, and has a long shelf life. Natural gas has the benefit of providing you with unlimited fuel supply and hooks up directly to your home's gas line, so you don't have to worry about storing tanks and spills.
Home Power Backup Ready: With 13,000 watts of POWER, the XP13000HXT will power your lights, appliances, AC system and other household essentials with ease during a storm or power outage. It comes equipped with a 50 amp plug that hooks up directly to your home via a transfer switch.
Powerful 500cc OHV Engine: At the heart of this generator resides a robust DuroMax engine designed to provide you with the most power.
CO Alert: Protect your family from dangerous engine fumes. DuroMax offers the safest generators on the market with our CO Alert technology, which turns off the generator automatically when an unsafe level of carbon monoxide is detected.
Push Button Start and Remote Start: Turn on your generator with a simple push of a button, or use the remote to conveniently start your generator from a distance.
4. Champion Power Equipment 100900 Dual Fuel Inverter Generator – Best Propane Invertor
This dual-fuel generator is built to easily switch between propane or gasoline, depending on your needs. Its 79cc Champion engine can provide 2,000 watts of starting power and 1,700 watts of running power for about 11 hours at 25% load when its 1.1-gallon gasoline tank is at capacity. When running on propane, a 20-lb propane tank can last up to 34 hours, with the engine generating 2000 and 1530 starting and running watts, respectively.
The Champion Power Equipment 100900 dual-fuel inverter generator is ultralight, and with its inverter technology, you don't need to worry about powering up your sensitive gadgets, such as smartphones.
Another of its great feature is its Quiet Technology which reduces noise levels. Its sound level is 53 dBA at 25% load, which makes it one of the quietest generators in its class. This quiet operation makes it perfect for camping trips and RV systems.
For even more convenience, the Champion Power Equipment 100900 is parallel-ready, which means you can pair it with another compatible unit for twice the power. This allows for increased wattage output and longer run time if necessary.
It also features Smart Economy Mode, which adjusts the engine speed based on the amount of wattage used, resulting in maximum efficiency and minimum fuel consumption. In addition, this Champion generator comes with a 3-year limited warranty on purchase. If you are interested in invertor generators, then look at our other list of what we think is best for 2023.
Features:
Dual-fuel technology
Ultralight
Smart Economy Mode to ensure maximum fuel efficiency
What we like:
Its Quiet Technology ensures it has the lowest noise level
High power wattage capability via its parallel-ready build
What we don't like:
Only functional as a portable recreational generator due to its low wattage.
Sale
Champion Power Equipment 100900 2000-Watt Dual Fuel Inverter Generator, Ultralight
Using gasoline, produces 2000 starting watts and 1600 running watts. Using propane, it produces 1800 starting watts and 1440 running watts.
DUAL FUEL: Operate your 2000-watt portable generator right out of the box on either gasoline or propane, plus at only 39 pounds, this inverter is one of the lightest 2000-watt inverters in the industry
QUIET OPERATION: With an ultra-quiet 53 dBA from 23 feet, enjoy 2000 starting watts, 1700 running watts and up to 11.5 hours run time on gasoline, and 1530 running watts and up to 34 hours on propane
PARALLEL READY: The optional, sold-separately clip-on parallel kit enables this inverter to connect with another 2000-watt Champion inverter to double your output power
CLEAN POWER FOR SENSITIVE ELECTRONICS: Includes two covered 120V 20A household outlets with clean electricity (less than 3% THD), a 12V automotive-style outlet, plus a handy dual port USB adapter
5. WEN DF475T Dual Fuel Portable Generator
The WEN DF475T dual fuel generator comes with an electric start and is Transfer Switch Ready. Its 224cc 4-stroke OHV engine powers the generator to produce 4750 peak watts, 3800 running watts on gasoline, and 4350 peak, 3500 running watts on propane. With its 4-gallon tank, you get up to 11 hours of half-load run time on gasoline and 7 hours on propane.
It has two 120V outlets, a 120V/240V NEMA 30A twist lock outlet, and a 12V DC cigarette-lighter-style plug to provide plenty of options for powering whatever you need. This generator weighs in at around 105.8 lbs, making it light enough to transport easily but heavy enough to stay stable in most conditions.
The model's transfer switch-ready cord allows you to connect the generator directly to your home's electrical system in case of an emergency without having to use extension cords or other adapters.
Get this compact CARB-compliant generator and enjoy a two-year warranty and lifetime technical support.
Features:
Transfer switch-ready
Moderate weight for easy transport and stability
Multiple power outlets
What we like:
The electric start makes powering easy
Large power output making it easy to power larger appliances
What we don't like:
WEN DF475T Dual Fuel 120V/240V Portable Generator with Electric Start Transfer Switch Ready, 4750-Watt, CARB Compliant
Switch between gasoline (4750 surge watts, 3800 running watt) and propane (4350 surge, 3500 running) with the simple turn of the selection dial
Voltage easily goes from 120V to 240V, perfect for transfer switches and emergency backup
Electric start powers the 224cc 4-stroke OHV engine with the turn of a key
4-gallon tank provides up to 11 hours of half load run time
Includes two 120V GFCI outlets (5-20R), a 120V/240V NEMA 30A twist lock (L14-30R), a 12V DC cigarette-lighter-style plug, a bottle of oil, a wheel and handle kit, a 47-inch LPG connection hose, and a 2-year warranty
Propane generators are generally more cost-effective than gasoline models, although their power output is usually lower. However, if you're looking for a portable generator that can be used in many locations, propane is often more convenient to transport than gasoline.
The above-listed propane generators are all excellent choices for finding an affordable and efficient option. Ensure you should consider your intended use and budget when making your choice.