Disclosure: This post contains affiliate links and I may earn a small commission if you purchase through these links.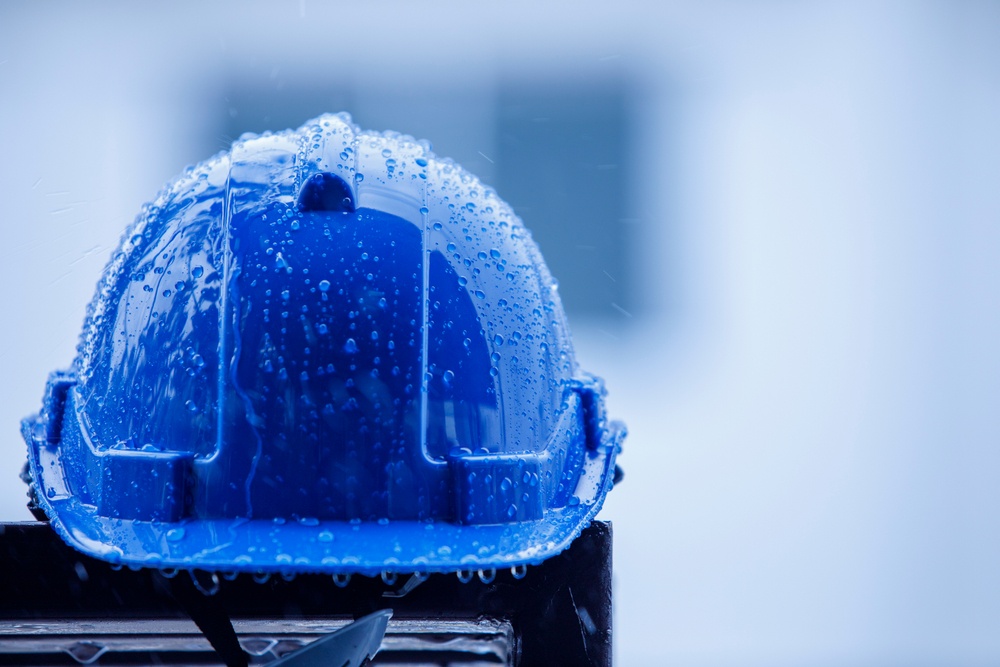 If your work involves handling objects or your working outdoors it can take a toll on your hands if you don't have the right protective gloves.
In order to find the right gloves, you need to look at what type of environment you'll be using them in. It's best to purchase gloves that are waterproof, windproof, and insulated as you never know when the weather may turn. 
To keep your hands protected it's advisable to use gloves that are designed for heavy work. You want them to last, keep your hands warm and dry, and give you the dexterity to be able to handle any size objects without impedance.
To find the best waterproof work gloves out there, we searched through recommendations from real people who have used them in the field including our community of Metallurgists around the world. We are looking for durability, cost and material performance to identify the very best waterproof work gloves for 2022.
What Are The Best Waterproof Work Gloves?
Preview
Pros
Breathes well and keeps your hands safe
More dexterity as thinner cut
Solid and secure grip with coating
Cons
Could get cold in very cold conditions
Best for Most
Preview
Pros
Breathes well and keeps your hands safe
Best for Budget
Preview
Pros
More dexterity as thinner cut
Cons
Could get cold in very cold conditions
Best High-End Option
Preview
Pros
Solid and secure grip with coating
Best Waterproof Work Gloves: In-depth Review
1. Ironclad General Utility Work Gloves
The Ironclad General Utility Work Gloves are recommended supportive, safe, and comfortable for a variety of tasks. From construction to yard work, these gloves are intended to keep wearers feeling secure. There is impact-protection across the knuckles, and thanks to the patented palm design, certain areas are reinforced for greater durability and dexterity.
These gloves protect against moisture well enough too what with how absorbent the terry cloth sweat wipe is. This way, you can continue working whether you get too sweaty or things get slippery outside. As these gloves are available in numerous sizes, they're designed for just about anyone. The hybrid cuff system doesn't just ensure a secure fit, but also one that is easy to slip off when the time comes. There is even a cuff puller built-in that helps you get the gloves on quickly.
Features:
Nylon/polyurethane material

Synthetic leather reinforcements

Hook and loop closure

Thermoplastic rubber knuckle
What we love:
Designed machine-washable for easier maintenance

Fabric breathes well to minimize sweating

Form-fitting glove design for a more secure fit

Material is made thick, yet soft and comfortable
We don't like this as much:
May want to order them a size down as they can run larger

Fingertips could benefit from more dexterity to pick up smaller items
Sale
Ironclad General Utility Work Gloves GUG, All-Purpose, Performance Fit, Durable, Machine Washable, (1 Pair), Medium - GUG-03-M , Black
HIGH PERFORMANCE TASK SPECIFIC WORK GLOVE - The number one selling Ironclad work glove
HAND SAFETY - Thermoplastic rubber knuckle protection provides impact and abrasion protection across the knuckles
SECURE FIT - Adjustable Hook and Loop Closure provides a secure custom fit for ideal performance
SWEAT MANAGEMENT FEATURE - Terry cloth sweat wipe conveniently located on the back of the thumb allows you to stay focused on the job at hand with one wipe of the brow
MACHINE WASHABLE - Machine wash cool. Air drying is recommended in order to keep the size consistent with its original form from time of purchase
2. KAYGO KG11PB Safety Work Gloves
Made from polyester material, the KAYGO KG11PB Safety Work Gloves excel in many areas such as automotive work, DIY and home improvement, and even warehouse work. If you need to get dirty on the job, the Knit Wrist is designed snug so that it stops debris and dirt from slipping into the gloves. This is even made for slightly wet or oily conditions too. Both the fingertips and palms are PU-coated, and this way, you should still maintain a reliable grip on things in those conditions.
The gloves are also designed with comfort in mind. Their seamless knit shell intends to offer users and easier time wearing them without feeling irritated. Besides being functional, you can also personalize these gloves to your liking as they're available in five different colors. Also, this is available in a pack. So, you can rotate through your gloves, especially if you use them frequently.
Features:
Seamless knit polyester shell

PU coated palm and fingertips

Machine-washable design

Secure Knit Wrist
What we love:
Breathable design so that your hands stay dry in even hot conditions

The gloves provide a good grip on numerous items such as sheet metal

Easy to remove and slide on fast

Light enough to offer good dexterity for smaller tasks
We don't like this as much:
Awkward fit at first as they take time to mold to your hands

The material may not be designed for use in cold conditions
Safety Work Gloves PU Coated-12 Pairs,KAYGO KG11PB, Seamless Knit Glove with Polyurethane Coated Smooth Grip on Palm&Fingers, for Men and Women, Ideal for General Duty Work (Small, Black)
✔️COMFORTABLE AND BREATHABLE:13 Gauge Seamless knit shell offers Good Comfort, finger Dexterity and Breathability. The strength of these gloves is significantly better than the regular cotton gloves.
✔️GOOD ABRASION PERFORMANCE:Polyurethane coated palm and fingertips provides a secure grip in dry and slightly wet/oily conditions and offers high dexterity and tactile sensitivity.
✔️Multiple Applications: Ideal for general light to medium duty tasks in dry and slightly wet/oily conditions,such as general purpose,DIY, Assembly, Auto Repairing, Warehouse, Home improvement,Yard, Gardening,Cleaning. Not Recommended for heavy duty work and any heavy oily/wet conditions.
✔️COMPLIANCE: CE EN388 3121
✔️Recommend washing gloves in tempered water not exceeding 104oF or 40oC. A mild non-ionic laundry soap or detergent should be used. Wash in a 5-10 minute cycle time. Rinse in cold water. Tumble dry at temperature not exceeding 140oF or 60oC
3. Gorilla Grip All Purpose Work Gloves
The Gorilla Grip All Purpose Work Gloves are simple, yet effective. Dubbed the "grip that never quits", these gloves are made to suit various workplace conditions. With the gripping power on their palms, they are made to hold up against wet, oily, and even muddy situations just as they are against work jobs that keep your hands dry. There is even a never-slip coating applied to the palms so that you can get the job done and stay safe.
Overall, the gloves are made with a reliable nylon shell. This doesn't just allow the gloves to hold up against light and moderately heavy-duty jobs, but also keep you comfortable throughout. The nylon material is made breathable so you can feel more comfort and less sweat as the work goes on. As you get a pack of five gloves with this, you can feel at ease knowing you can exchange the gloves out after you get your use out of one pair.
Features:
Polymer palm coating

Knit Wrist

Nylon shell

Breathable material
What we love:
The Knit Wrist design ensures that debris won't slip into your gloves

They offer a solid and secure fit

Material is stretchy enough so that you can still feel comfortable while wearing the gloves

Good coating on the fingertips
We don't like this as much:
The mesh backing doesn't offer as much moisture protection as the palm

Fingers on the gloves could be a bit longer for greater mobility
Gorilla Grip Slip Resistant Work Gloves 5 Pack, Medium
Gorilla Grip | Gloves with a grip that never slips
Gorilla Grip Slip Resistant All Purpose Work Gloves | Size: Medium | Pack of 5 Pairs of Gloves
Unique coating maintains grip in wet, dry and oily conditions| Polymer palm coating pushes grease and fluids away from the center of the glove to enhance the grip
Gloves designed for superior dexterity and breathability
Great gloves for plumbing, oil changes, and wet surface jobs | Multi-Pack of gloves designed with the work crew in mind
4. DEX FIT Cut Resistant Gloves
The DEX FIT Cut Resistant Gloves are optimal safety gloves. They offer the highest cut protection at CE EN 388 4544. This way, your hands remain safe while performing a variety of tasks such as construction work, cutting meat, yard work, handling sharp metal, and much more. With such heavy-duty protection, the gloves are still designed with comfort and ease of use in mind. There is still dexterity offered so you can perform all your duties.
On the water protection side, the gloves offer a non-slip grip. Such a power grip allows you to use the gloves in oily situations or general wet conditions without worry of you dropping anything. Thanks to the dexterity, you can still maintain a hold on large or smaller tasks.
Features:
13-gauge HPPE and spandex material

Level 5 cut protection

Elastic knit wrist cuff

Water-based rubber coating
What we love:
Ergonomic fit to securely mold to each finger

Breathable rubber coating that withstands sweat

Non-slip design that still allows you to take off the gloves quick and easy

Lightweight design to minimize hand fatigue
We don't like this as much:
Sizing runs a bit small so it may help to order up a size

The touchscreen design on the fingertips could be more sensitive
DEX FIT Level 5 Cut Resistant Gloves Cru553; Firm Non-Slip Grip; Thin & Lightweight; Durable & Foam Coated; Touchscreen Compatible; 3D-Comfort Fit; Cut Proof Work Gloves; Black Grey L (9) 1 Pair
HIGHEST CUT PROOF CE EN388 4544 - Protect hands from cuts and punctures while handling sharp metals, knife, blade, glass, plastic sheet, paper, construction materials, and cutting meat
SO COMFORTABLE 3D SNUG FIT into all fingers. Second-skin feel. Lightweight 13-gauge cool HPPE & Spandex performs outstanding MANUAL DEXTERITY at various delicate professional work
NON-SLIP EVEN IN LIGHT OIL & UNDERWATER - Prevents the slippage on a pipe or hard materials and minimizes hand fatigue. Convenient SMARTPHONE TOUCHSCREEN. Extremely DURABLE water-based foam nitrile rubber coated. Passed FDA Food contact coating test
PREMIUM & STYLISH - Easy on and easy off thanks to the high elastic knit wrist cuff. Silicone free. Excellent for mechanics, gardening, carpentry, kitchen, plumbing, filleting, fishing, oyster sucking, woodworking, metalworking, auto, HVAC, and carving. Suitable for boys and girls. Next level cut-proof gloves for men, women, chef, ladies, and children
RELIABLE OUTSTANDING PERFORMANCE - CE Qualified and met ANSI Cut standards
5. Wells Lamont Women's Hybrid Work/Gardening Gloves
The Wells Lamont Women's Hybrid Work/Gardening Gloves combines durability with flexibility. Not only are the palms made from cowhide, the HydraHyde treatment provides water-resistance. This way, water beads on the surface of the gloves rather than seeping through so that you keep your hands dry. At the same time, with the full leather palm design, the gloves are meant to last you time and time again
There is even reinforced leather on the fingertips of the gloves for additional durability and protection. Meanwhile, the spandex is made to stretch so that you have an easier time wearing the gloves. This provides you with more dexterity as well. There is added safety thanks to the neoprene knuckle inserts that give some padding in the area to protect against light impacts and abrasions.
Features:
Neoprene, leather, and spandex material

Adjustable wrist

Lightly padded knuckles

Reinforced fingertips
What we love:
Good water-resistance to handle mud exposure

Leather palms have good mobility for an easy wearing experience

Adjustable wrist strap lets you get a customize fit

The gloves wash well for a long-lasting design
We don't like this as much:
Velcro corners can be a bit sharp and scrape along the skin

Could benefit from more cut protection
Wells Lamont Women's Hybrid Work/Gardening Gloves | Water-Resistant HydraHyde Leather |Aqua, Medium (3204M)
WATER-RESISTANT HYDRAHYDE: Water-resistant leather keeps moisture from getting to your hand while preventing the glove from getting stiff
EXTRA DURABLE: Heavy duty leather palm & reinforced leather fingertips increase grip and durability
ADJUSTABLE WRIST: Comfort Closure wrist ensures dirt and debris never make it into your gloves
BREATHABLE WORK GLOVES: The HydraHyde leather is more breathable than standard leather, and the spandex back provides a more pliable fit
VERSATILE: Water-resistance and durability make this glove ideal for gardening, housework, landscaping, farming, ranching, DIY projects, and more!
6. LOCCEF Work Gloves
The LOCCEF Work Gloves are worthwhile options for light to moderate jobs. You receive a pack of six pairs with this so that you can change out as needed. They are available in numerous sizes too so that everyone can find the fit they need. With that said, the gloves are designed with an ergonomic and 3D fit overall, more so in the fingers so that they don't impede your mobility.
The coatings applied are designed so that you can maintain a good grip in oily or slightly wet conditions. At the same time, this coating also intends to give you abrasion resistance so you are kept safe from some impacts during the job. With their Ultrathin build, the gloves intend to provide you with breathability alongside some more water-resistant protection.
Features:
Nylon material

Micro foam nitrate coating

Flexible and seamless liner

Ultrathin design
What we love:
Easy to rewash and use for various jobs

Seamless liner for a comfortable wear

Ideal protection against light impacts

Knit Wrist layout to keep your hands and wrists clean
We don't like this as much:
Best to order them in a size up for a more reliable fit

May need to wash frequently as the gloves can hold a smell
Sale
LOCCEF Work Gloves MicroFoam Nitrile Coated-6 Pairs,Seamless Knit Nylon Gloves,Gray Work gloves (8/M, Gary-6 Pairs)
SUPERIOR GRIP and EXCELLENT DEXTERITY:Micro-Foam Nitrile coatings are compatible with light oils and will provide a good grip and excellent abrasion resistance.Economic designed comfortable 3D snug fit into all fingers.
ABSOLUTELY BREATHABILITY and COMFORTABLE: Ultrathin Design provide absolutely breathability and with water repellent performance.Seamless liner and spandex assure a maximum comfort and minimum hand fatigue.
WRIST DETAILS:Knit Wrist helps prevent dirt and debris from entering the glove.
COMPLIANCE: CE CERTIFICATED EN388 2016.
Designed to produce minimal lint and dust.Recommend washing gloves in tempered water not exceeding 104oF or 40oC.
7. OZERO Winter Thermal Glove
The OZERO Winter Thermal Gloves are a go-to pair of gloves for cold conditions. They feature windproof material designed to keep your hands nice and warm, a helpful aspect if you work outdoors or indoors in chilly situations. At the same time, these gloves are also intended to provide water-resistance. This way, water will bounce off rather than soak into your gloves, allowing you to work in rainy or snowy weather. Additionally, this also means that the gloves provide you with some sweat protection too.
The gloves are also made with silicone particles along the palm and fingers. These particles are able to help you achieve a good grip no matter what tool you need to hold. Putting these on is a breeze too thanks to the pull on closure so that you can jump right in and get to work fast.
Features:
Polyester, TPU, and thermal fleece material

Touchscreen fingertip pads

Elastic cuff

Silica gel particles
What we love:
Cuffs are long enough to keep your wrists safe and warm

Balance between thermal protection and a thin design for mobility

Tiny rubber pads on the palms make for a non-slip grip in wet conditions

The touchscreen feature performs moderately well
We don't like this as much:
The exterior may get a little stiff over time

May take awhile to dry after they get soaked or washed
OZERO Touch Screen Gloves for Men, Winter Warm Touch Glove for Smart Phone Texting with Non-Slip Silicone Gel - Thermal Windproof and Waterproof for Running, Cycling, Driving - Black (Large)
STYLISH FOR MEN - OZERO windproof and water resistant touchscreen sensitive gloves are fashion and moderately warm for men on the go. *Please refer to the size chart in the product image area for choosing the fittest size*
SENSITIVETOUCHSCREEN FINGERTIP PADS - Keep your fingers warm and dry while you use your devices. OZERO texting gloves are coated with a conductive fabric on the thumb and index finger that allows you to tap and swipe with ease. Works great with iPhone XS/XS Max/XR/11/11pro/11pro Max/8/7/7s/6/6s etc, iPads and Samsung Galaxy Note/S/A series etc
WATER RESISTANT AND WINDPROOF FABRIC AND TPU - High-quality water resistant shell keeps your hands dry in snow or light rain while a waterproof TPU component keeps freezing wind and cold water off your skin. Please note that the fabric of shell is waterproof, but it is not suitable for dipping gloves into water for a long time because the seams and tips of the thumb and index finger is not waterproof
SILICA GEL PARTICLES FOR PERFECTLY GRIP - These thermal running gloves, with silicone particles on the palm, index finger and middle finger, let you grip any tool firmly
ELASTIC CUFF FOR A SNUG FIT - Snug fit elastic cuffs keeps the gloves tight to your hands and keeps cold wind and water out. Choose from M, L, XL for a perfect fit according to the image diagram. These sports gloves are slightly tight, please choose one size bigger for relaxed feeling
8. Leather Safety Work Gloves
The Leather Safety Work Gloves are heavy-duty gloves intended for a variety of jobs such as gardening, carpenter work, and even camping. These gloves are made with high puncture-resistance and abrasion-resistance, ensuring that you are kept safe no matter what you're doing. With less stress on the seams, the gloves provide some more freedom of movement so that even with the protection in place, you can still perform at your best.
Meanwhile, the leather material features water-resistant protection. This keeps your hands dry so that you aren't hindered while on the job in changing circumstances. Also, the cowhide leather is meant to be breathable. This way, you shouldn't sweat as often even in hot conditions, further keeping your hands nice and dry. With the elastic, slip on style, the gloves provide good flexibility and an easy on and off process.
Features:
Split cowhide material

Gunn cut design

Water-resistance

Abrasion-resistance
What we love:
Increased grip strength along the palm

Hands have enough room to breathe to ward off hand fatigue

Keeps heat off your hands well

Sturdy and comfortable leather design
We don't like this as much:
Fingers are a bit long so they can hinder some dexterity

The gloves seem to get dirty rather fast
Leather Safety Work Gloves Gardening Carpenter Thorn Proof Truck Driving for Mens and Womens Waterproof heavy duty (Medium, Black)
[ 100% SPLIT COWHIDE ]- High abrasion and puncture resistance high temperature resistance and cut resistant performance creates a durable work glove that lasts. BTW, If you no need finger cover or need to touch screen ,You can DIY your gloves
[ WIDE RANGE APPLICATION ] - This gloves features and excellent quality make it useful for Yard Rose Pruning Thorn Proof Gardening Gloves ,carpenter gloves, truck Driving, painting,grill bbq gloves heat resistant barbecue , Construction, Fence Fix, Trucking, Heavy Duty Work, Wood Cutting, Warehouse, Camping, Ranch or Farm, Landscaping, Diy, Garage, Moving, Welding, Grinding, Chopping, Mulching, Digging and any heavy or outdoor work.
[ GUNN CUT DESIGN ]-These gloves have superior durability and flexibility because the fingers are sewing with the palm independently. Less stress on the seams of our keystone thumb allows our gloves to last a long time while giving your hands more dexterity and freedom of movement
[ WATER-RESISTANT LEATHER ] - Our leather is created during the tanning process, ensuring the water-resistance that won't rub off over time
[ 100% SATISFACTION GUARANTEED]- We offer a 100% satisfaction guarantee. If the gloves are defective or damaged within 90 days, will replace them for you or provide a full refund so can feel confident purchasing with COREGROUND.
9. Wells Lamont Men's Leather Palm Work Gloves
With the Wells Lamont Men's Leather Palm Work Gloves, you get a form-fitting pair of gloves that stay on well and last a good deal of time. With the HydraHyde material, these gloves should withstand exposure to some light watery conditions, letting the water bead up and stay away from your hands so you keep dry throughout. They pair well with providing you with good breathability so that you won't sweat through either.
There is additional protection found with these gloves thanks to the neoprene padding in the knuckles. So, you can perform some heavier duties and keep safe from various impacts and potential abrasions. You can see more protection within the fingertips too thanks to the reinforced leather material found there. Still, the gloves are made to stretch to properly fit you with the use of spandex material, ensuring that you have more dexterity and mobility.
Features:
HydraHyde water-resistant material

Cowhide palm construction

Velcro wrist closure

Neoprene and spandex material
What we love:
Leather doesn't stiffen up even when dried out

The leather feels comfortable and smooth against the skin

Closure secures well to ward off dirt getting inside

Palm side does well at keeping water out
We don't like this as much:
A bit thick in design so they may not be ideal for smaller tasks

Although water-resistant, the leather can get a bit slippery when wet
Sale
Wells Lamont Men's Leather Palm Work Gloves | Heavy Duty, Form Fitting for Improved Dexterity | Made with Water-Resistant HydraHyde, Large (3207L) , Blue
WATER-RESISTANT: Breathable HydraHyde grain cowhide leather keeps hands dry and comfortable
MAXIMUM DEXTERITY: Form-fitting spandex back creates comfort and flexibility while you work
A SAFER FIT: Comfort closure adjustable wrist controls how tight the glove fits to your wrist; keeps gloves in place while protecting from dirt and debris
VERSATILE DESIGN: Ideal for jobs requiring a full range of motion. Perfect for any worksite including landscaping, construction, demolition, farming, handyman & house work, DIY projects, and more
ADDED PROTECTION: Knuckles are lightly padded with Neoprene to add a layer of protection without sacrificing dexterity. Leather palm and reinforced fingertips keep you protected on even the most demanding job sites
10. .Carhartt Men's W.P. Waterproof Glove
Carhartt is well known for both fashion and for producing durable, comfortable workwear that stands up to the elements. Their range of gloves is renowned for their lifespan and the way they mold themselves to your hands over time. 
They have an inner waterproof insert that closes around your hand to form a protective layer keeping you warm and dry. The lining also has FastDry technology which will soak up unwanted sweat that occurs on hot days or long journeys.
This glove is made from polyester with a polytex shell which will shield you from any sharp edges you may be handling at work. They are extremely malleable and will move easily making it easy to pick up objects, use tools, and operate machinery. 
Features:
Hook and loop closure

Reinforced polyurethane palm

Breathable material

Stick grip fingers and thumb
What we love:
They come in a wide range of sizes

They're very flexible

Great for long periods of use
We don't like this as much:
11. Koxly Waterproof Gloves
These next gloves from Koxly are ideal for detectorists who like to get their hands dirty on their hunts. They're made of flexible materials that lend themselves to lots of movement when you're handling objects, driving, or using handheld devices.
They are waterproof and windproof sealing in your hands with a handy zipper on the back making them easy to remove. The inner layer of the gloves is lined with warm cashmere and breathable film to keep your hands toasty warm throughout the day.
The palm of the gloves have a non-slip PU (polyurethane) design to aid you in gripping objects and the fingertips have conductive corrugated PU so you can easily push buttons to adjust settings and you won't need to remove them when using a touchscreen cell phone.
Features:
Windproof

Touchscreen function tips

Anti-lost buckle

Waterproof zipper
What we love:
Highly durable 

They're lightweight

Ideal for cold conditions
We don't like this as much:
Sale
Koxly Winter Gloves Touch Screen Fingers Warm Gloves Insulated Anti-Slip Windproof Waterproof Cycling Riding Running Work for Men Women Mens Womens
Keep warm in winter:Winter gloves are made of high-quality thick-layer windproof materials. The inner side of the gloves is lined with warm cashmere and breathable film to keep your hands warm in winter.
More convenient design: The winter gloves have an extra back waterproof zipper, which is convenient to wear and take off, and the cuffs are slippery and comfortable, without restricting your outdoor sports and movement.Zipper design makes gloves more suitable for most people's hands.
Anti-slip design: Anti-slip and wear-resistant PU provides better grip on the palm of the glove, and the grip makes the connection between the steering wheel and the glove stronger. Provide security for your travel.
Unique touch screen technology : The fingers of winter gloves are made of high-quality conductive corrugated PU, allowing you to use smart phones and touch screen devices freely without taking off your gloves when doing housework, outdoor sports and playing games with your family.
Suitable for daily use and work: The insulated gloves can be used when walking in the street, biking to work, running in cold conditions, riding motorcycle in snow, driving,hiking and in other outdoor activities.Windproof thinsulate gloves are suitable for all men/mens ,women / womens and ladies.If you have any problems with your winter gloves, we will help you within 24 hours, please feel free to contact us.We are committed to providing you with a better shopping experience!
12. HANDLANDY Waterproof Insulated Work Gloves
t's clear from the design on these work gloves from Handlylandy that they are made for the cold outdoors. They're designed for long periods of time spent outdoors and their waterproof TPU bladder will keep your hands dry when working in the rain or in waterlogged environments.
The inside of these gloves is a waterproof bag that sits between the liner and the shell. The lining is made from 100g 3M microfleece which will keep your hands warm in under -35℉ making them perfect for hunting in the snow or in sub-zero environments.
So you have complete control of your tools, there are palm and fingertip reinforcements designed for grip and abrasion resistance which will also allow you to use any touch screen devices and use machinery. 
Features:
3M Thinsulate

Synthetic leather and cotton lining

Wearable and grip palm

Multiple sizes
What we love:
There's a tab to pull gloves on/off

They come in different colors

Snug warm fit
We don't like this as much:
 Your hands can get sweaty after long periods
Waterproof Insulated Work Gloves, Thermal Winter Gloves for Men Women Touch Screen, Warm Ski Snowboard Cold Weather Gloves (Large, Blue)
Waterproof winter gloves for men & women: Full waterproof bag insert between liner and shell keep your hands warm and dry when working in snow and cold wet environments. great for ice fishing, industrial freezer, shoveling snow, ski and other winter outdoors sports.
Definitely keep your hands warm and dexterity: Thermal insulation cotton insert ensures maximum warmth in thin and flexible in verious cold weather conditions, and wicks out moisture quickly in case of heat accmulation.
Reinforced anti slip palm and fingertips for better grip, abrasion resistance, extended wear during your outdoor cold weather activities. Easy pull tabs for easy to adjust winter ski gloves with one hand.
Touch screen thumb and index fingers allowing you to tap and swipe easily on smart phones without having to take the waterproof ski gloves off in cold weather.
Please notes: colors: Pink is design by WOMEN size. Blue is design by MEN size. These winter waterproof gloves could run SMALL, please choose a size up or contrast the Size Chart in the picture before order.
13. Vgo Waterproof Work Gloves
Another glove that is perfectly at home in cold temperatures is from Vgo. These coldproof, windproof, and waterproof gloves are designed to keep your hands warm in temperatures down to -4℉ and use a special membrane that allows vapor to escape saving your hands from getting sweaty.
What makes these gloves special is the fact they are made with six layers of different materials to get the maximum protection and performance whilst you're out with your metal detector. Included in the layers is a 3M 100g insulation, 130g warm cotton, polar fleece, and stretchable fabric for maneuverability.
The palms and fingertips are lined with synthetic leather for durability as well as between the thumb and index finger. This also lets you use your touchscreen device without removing them. To top it off there is a reflective strip on the back for safety when hunting in the dark. 
Features:
PVC patched key palm areas 

6-layer structure

Material cut using 3D hand modeling technology

360-degree waterproofing
What we love:
Great balance between warmth and dexterity

There's a loop closure to lock out cold

There's a pull tab for easy removal 
We don't like this as much:
 Can get hot when the temperature rises
Vgo 2-Pairs -4℉ or above 3M Thinsulate C100 Lined High Dexterity Touchscreen Synthetic Leather Winter Warm Work Gloves, Waterproof Insert (Size L, Black, Fluorescent Green, SL8777FW)
WIDE RANGE APPLICATION: Our gloves with decent quality are designed for regular construction, logistic, warehousing, forest, ranching, landscaping/gardening, hand tools and DIY works in cold conditions.
COLDPROOF & WATERPROOF AND WINDPROOF-The lining of the gloves is covered with TPU waterproof membrane, which creates a barrier that blocks cold, moisture and wind, also provides an escape route for perspiration vapor to help your hand stay dry and comfortable on the inside. Gloves with 3M Thinsulate insulation C100(-4℉ or above) inside provides superior warmth and comfort in cold conditions. Wind stop and water repellent stretchable back protect your hands from wet conditions.
HIGH DURABILITY AND KEEP PROTECTED-Synthetic leather palm offers long-lasting durability, with higher durable PVC patched on key palm areas to add extra protection and resistance to wear when in busy works. Reflective strips on the back for high visibility, make you safer during working. Your hands and fingers will appreciate the durable quality protection of these grip gloves.
ERGONOMICS DESIGN & TOUCHSCREEN FUNCTION-Three dimensional hand modeling conforms to ergonomics for a great fit and makes it comfortable to wear. The fine cutting removes excess materials on the palm, which grants you the highest possible flexibility and feels no extra materials blocking when bending your hands. The gloves have a good touchscreen function on the thumb and index/middle fingertips, which provide you with the convenience of dialing or answering the phone when in busywork.
QUALITY GUARANTEE & CUSTOMER SERVICE GUARANTEE-This glove is approved with CA65/ complies with REACH regulation. If you have any problems with the products, or the product does not meet your expectation, please contact us anytime via emails. We will always strive to provide you with timely and effective service.
14. Ironclad Waterproof Gloves
The next glove in our selection is from Ironclad. They are the most expensive of the selection but the clue is in the name. These gloves are designed for durability and strength perfect for dealing with harsh terrains like rock and gravel.
The palms and fingertips are reinforced with Duraclad which provides 8x more durability than normal synthetic leather which is used on most of the other gloves in this list. They also have knuckle protectors made from neoprene which will protect you when moving objects.
As well as being waterproof and windproof, these Ironclad gloves have a four-layered, 150g insulation that keeps your hands warm and dry. This high insulation is also breathable to stop you from getting sweaty. If you're the kind of worker who uses their hands more than tools, these gloves will be an ideal asset.
Features:
Impact protection

4-layer insulation

Reinforced Duraclad

Cold Condition Waterproof – Down to 20°F
What we love:
They have reflective stripes for safety in low light conditions

Have a cuff tab for easy positioning

They remain comfortable during use
We don't like this as much:
 Can take a while to dry out
Sale
IRONCLAD COLD CONDITION® WATERPROOF GLOVES - Rated to 20° Cold, Cold Weather, Windproof, Waterproof Gloves, Safety, Hand Protection Gloves ,Black
WATERPROOF INSERT - Guaranteed to keep your hands dry, which helps keep them warm whatever the activity
INSULATED PROTECTION - 4 layer, 150 gram insulation to provide warm, waterproof, windproof breathability
STRENGTH & DURABILITY - Gloves are manufactured with DURACLAD reinforcements that are 8X'smore durable than standard synthetic leather
IMPACT PROTECTION - Neoprene knuckle impact protection will help keep your hands safe from minor unexpected, accidental impact
QUICK FIT - With our TPR Cuff Puller for the easy, smooth positioning of your glove so you can get down to business quicker
15.. KINGSBOM Waterproof & Windproof Gloves
Kingsbom gloves offer flexibility and dexterity for those who need them for handling small tools and machinery. They are great for people who work in soil and sand as they allow you all the movement of a lighter glove without compromising on protection from the elements.
They are designed with cold weather in mind as the lining is made from 3M 200g Thinsulate insulation which allows maximum heat retention but remaining breathable so unwanted moisture can escape. 
These Kingsbom gloves come with gel padding on the palm to absorb any tension coming from using your tools all day. They're intended for bike riders but are perfect for carrying around heavy objects. They also have a conductive layer on the tip of the thumb and index so you don't need to remove them when using touchscreens.
Features:
Waterproof and windproof

Non-slip silica gel printing

Elastic cuff 

Reflective bands
What we love:
They provide more movement than others

Deals well with sweat 

Can be used for different activities
We don't like this as much:
 They can't be fully submerged
KINGSBOM -40F° Waterproof & Windproof Thermal Gloves - 3M Thinsulate Winter Touch Screen Warm Gloves - for Cycling,Riding,Running,Outdoor Sports - for Women and Men (Black,Medium)
HARD-WEARING , STYLISH & UNISEX: KINGSBOM winter thermal screen-touchable gloves are perfect for both men and women on the go. Designed with reflective lightening materials making it more stylish and safe for night sport.
QUALITY FABRICS : Constructed with multiple layers of 3M's 200g super-efficient Thinsulate insulation, ensuring breathability and maximum heat retention. They are light enough to ensure optimal mobility and dexterity.
OUTSTANDING FUNCTION : WATERPROOF, SNOWPROOF & WINDPROOF. Exterior surface sheds water and snow, Moisture-wicking and air-circulating interior. KINGSBOM high quality thermal winter gloves which keep your hands warm while doing your favorite sport or chores in extreme cold weathers. Ideal for skiing, snowboarding, hiking, snow shoveling, riding motorcycle, climbing, biking, camping, hunting and many other outdoor winter activities.
SENSITIVE TOUCH FOR SMART SCREENS: Keep your fingers warm and dry while you use your smart devices. KINGSBOM gloves are coated with a conductive fabric on the thumb and index fingers allowing you to tap and swipe easily. Works great with all electronic products with touch screen. That is, you'll be able to use your smart phone or device without having to take them off!
WIDE SIZE SELECTION : The size is measured by circumference, S:6.7"-7.5" 17-19cm/ M:7.5"-8.3" 19-21cm/ L: 8.3"-9.0" 21-23cm/ XL: 9.0"-9.8" 23-25cm/ XXL: 9.8"-10.6" 25-27cm.[NOTE:gloves tend to run a bit smaller than the average glove with the athletic fit so you may want to order a size larger if you prefer a looser fit.]
16. Wells Lamont 568L Work Gloves
For our budget option is work gloves from Wells Lamont. They may not have all the bells and whistles like the others in the list but for a solid waterproof glove for everyday working, they do the job of keeping your hands dry when you're not battling against the cold and wind.
The coating on this glove means you can dip your hands into water without getting wet. There is no protection around the cuff so make sure not to fully submerge your hands when working in river beds, streams, or deep puddles.
They're made from latex so you can move and grip with ease making them ideal for sifting through soil, dirt, and sand when using your hands as digging tools. These gloves are hard wearing and won't tear easily as well as protecting your hands against any pollution in the water or soil.
Features:
Waterproof latex

Textured layers for grip

Elastic cuff

Lightweight polyester shell
What we love:
Easy to slip on and off

No need to machine wash

Extremely flexible
We don't like this as much:
 Won't protect against wind and cold
17. G & F Waterproof Gloves
These waterproof gloves from G & F products are our choice for those just starting out in a new job that may require hand protection. These bright orange work gloves will not only keep your hands dry when out in the field, they will also keep them warm in temperatures as low as -58℉.
They come with two coatings to make them 100% waterproof and windproof. The first is an HPT coating covered with a second layer of black microfoam to protect you against even the harshest of elements. The palm of the glove is designed to give you extra grip when handling tools.
The lining is made from 7 gauge acrylic terry which is often used to line hardy winter coats to keep you warm. These gloves are definitely made to last in cold, wet environments and would suit a worker who needs an all rounder type protection.
Features:
Meet ANSI industrial standard

Double coating technology

Flexible

15g nylon shell
What we love:
The color means they're hard to lose

They'll protect you when moving dirt

They have a non-slip palm grip
We don't like this as much:
 You can't use a touchscreen device 
Sale
G & F Products 100% Waterproof Winter Gloves for outdoor cold weather Double Coated Windproof HPT Plam and Fingers Acrylic Terry inner keep hands warm at -58F Large (1628)
KEEPS YOUR HAND WARM At -58F: Mens Winter Gloves are made with 100% Acrylic Terry and 100% nylon which keeps you hands warm in cold weather. Perfect snow gloves for husbands who work outside when shoveling snow.
WINDPROOF AND WATERPROOF GLOVES: 100% Waterproof and windproof palm, back and all fingers with exclusive Double coating technology, HPT first coating, microfoam second coating, keep your hands warm and drop in the winter as low as -58F.
UNISEX HEATED GLOVES: Now no need to wear thin inner gloves these Insulated work gloves are perfect for your daily use. Either you are driving or riding motorcycle or dealing with snow.
MUST HAVE GLOVES: The Double coating palm and fingers can still remain soft and flexible. These work gloves men meets the ANSI Industrial standard ANSI Abrasion 3, ANSI CUT Level A3, ANSI puncture 2.
MONEY BACK GUARANTEE: These gloves for men cold weather features a 15 gauge black nylon shell with a 7 gauge acrylic terry interior liner comes with 30 days money back guarantee.
FAQs about Waterproof Work Gloves
Why do I need waterproof gloves?
If you're spending long periods of time outdoors, it can take its toll on your hands especially if you're using them. Waterproof gloves will protect them not only against the elements but against objects you're handling. 
Can you use work gloves underwater?
These work gloves are waterproof but you cannot use them fully submerged in water. Many have elastic cuffs or loop closures but these are designed to keep cold temperatures and wind from getting in and won't stop water.
Will these gloves protect against handling hot objects?
Gloves for handling hot objects are a little more specialist. They have to have an extra coating to protect your hands against heat. These gloves will allow you to pick up warm objects but we wouldn't advise using them for anything with a high temperature.
Finally:
Wearing waterproof work gloves is a great way to keep your hands protected from your days at work handling objects and working outdoors or in cold environments. They will reduce the risk of cuts, blisters, and dry skin which can occur when at work. Whatever your scenario, we're sure you'll find the right gloves for the job here. 
Related guide: 8 Best Slip On Work Boots
Preview
Pros
Breathes well and keeps your hands safe
More dexterity as thinner cut
Solid and secure grip with coating
Cons
Could get cold in very cold conditions
Best for Most
Preview
Pros
Breathes well and keeps your hands safe
Best for Budget
Preview
Pros
More dexterity as thinner cut
Cons
Could get cold in very cold conditions
Best High-End Option
Preview
Pros
Solid and secure grip with coating
911metallurgist.com is a participant in the Amazon Services LLC Associates Program, an affiliate advertising program designed to provide a means for sites to earn advertising fees by advertising and linking to Amazon.com.