Use Add New Topic to ask a New Question/Discussion about Crushing.
OR Select a Topic that Interests you.
Use Add Reply = to Reply/Participate in a Topic/Discussion (most frequent).
Using Add Reply allows you to Attach Images or PDF files and provide a more complete input.
Use Add Comment = to comment on someone else's Reply in an already active Topic/Discussion.
Mobile VS Static Crushing Plant for Selection (33 replies and 1 comment)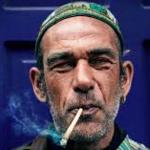 2 years ago
Mobile VS Static Crushing Plant: I am in the process of purchasing a crushing plant and find myself in dilemma: Apart from the standard reason like ease of relocation, which one is better economically and in terms of working performance. Any inputs and clarity will be most welcome to help me select between a Mobile OR a Static/Fix Crushing Plant. Why is it that in Europe are they switching to Mobile crushers yet they have good roads and infrastructure while diesel is more expensive?