Use Add New Topic to ask a New Question/Discussion about Crushing.
OR Select a Topic that Interests you.
Use Add Reply = to Reply/Participate in a Topic/Discussion (most frequent).
Using Add Reply allows you to Attach Images or PDF files and provide a more complete input.
Use Add Comment = to comment on someone else's Reply in an already active Topic/Discussion.
Coal crushing and processing by Rotary breaker (4 replies)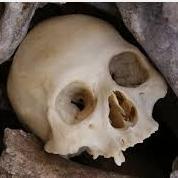 1 year ago
What is the optimum value of ash that be reduced by comminution operation using rotary breaker in coal preparation? What modifications can be follow through to improve its ash reduction ability? I aim to enhance to separation of hard rocks and crushed coal via rotary breaker. The rotary breaker using has apertures of size 72mm and sufficient length and diameter to facilitate and separate rejects and product coal. But some of the smaller size hard rocks after breakage, also mix up with the product coal and increases the ash value of the product. I wish to reduce this amount. I needed some suggestions on what methodology can I implement to overcome the problem.