Use Add New Topic to ask a New Question/Discussion about Crushing.
OR Select a Topic that Interests you.
Use Add Reply = to Reply/Participate in a Topic/Discussion (most frequent).
Using Add Reply allows you to Attach Images or PDF files and provide a more complete input.
Use Add Comment = to comment on someone else's Reply in an already active Topic/Discussion.
Pre-concentrate Mill Feed based on Size while rocks are still coarse (30 replies)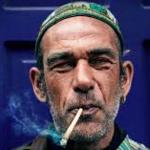 2 years ago
Watch the related presentation here. This is a very good explanation of the benefits of pre-concentration, where the resource is amenable to it. I have also found some similar reactions to those the presentation found when I have suggested pre-concentration can improve project economics - example: you mean you are not going to process everything?
Pre-concentration, where applicable follows the Whittle principle of "Money mining rather than metal mining" i.e. there is no point in mining and processing etc a particular part of a resource if it is going to lose money to do so. Maybe keep it as a low grade stockpile for later (if it has to be mined to access positive value ore) rather than process it while prices etc are lower than needed to make money.
Pre-concentration is an area that can retard the gradual deterioration of our mill feed - both in terms of metal grade as well as 'quality'. Why should we not segregate the 'high quality' component from the 'low quality' component or at least use this knowledge to our benefit? We should not be recombining coarse, competent and (possibly) low grade material with our good feed; instead, we should be processing it separately, stockpiling or even rejecting the material as its doesn't satisfy the definition of ore as "material from which a metal or valuable mineral can be profitably extracted".
Pre-concentration is an innovation that the mineral industry should be embracing to significantly improve the economics of many projects.