Use Add New Topic to ask a New Question/Discussion about Crushing.
OR Select a Topic that Interests you.
Use Add Reply = to Reply/Participate in a Topic/Discussion (most frequent).
Using Add Reply allows you to Attach Images or PDF files and provide a more complete input.
Use Add Comment = to comment on someone else's Reply in an already active Topic/Discussion.
what is the best control strategy or logic for choke feeding MP1000 for reaching the maximum power d ... (2 replies)
11 months ago
Hello Friends there,
To maximize the MP 1000 power draw for the tertiary crusher circuit, we try to look at the feeder speed and cavity level to control the power draw. Accurate cavity level measurement is critical for choke feeding the crusher. at the same CSS, what is the best control strategy or logic for choking feed the MP1000 to reach the Maximum power draw? 
Hope some friends or experts here could share some insights or thoughts on this topics!
Appreciate it
BillX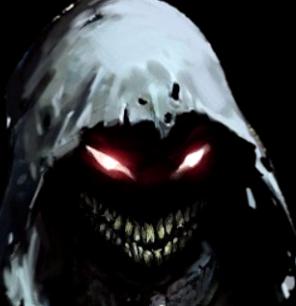 11 months ago
Hi Bill,
Assuming you have robust process control capabilities at your disposal, you should try cascade control to set a target choke level that achieves full power and use a simple PID loop to control feeder speed to achieve the desired level.  If the power draw drifts high or low, the cascade controller should adjust the level target appropriately.
I recommend that you calculate a 30 to 60-second moving average of power draw pv (depending on the polling rate) to temper reaction to the short-term power fluctuations typical for most crushers.  Also recommend an override function to rapidly slow or stop the feeder if the power (real time) suddenly spikes (e.g. wet feed, fines, rubber chunks, etc.).
Once you have the loop running properly, you should then optimize the choke level target range by adjusting the gap setting and observing the resulting choke level, power draw, product size, and vibrations.  You will want to target a gap that delivers stability at full power (i.e. full power draw, low-to-moderate vibration, no power spikes or other feed interruptions) - this will also give best opportunity for prolonged reliability of the crusher.  Once you find this range, it is easy to see when the crusher needs to be adjusted - either the choke level will be too low and you will experience ring bounce, power spikes, and feed interruptions (need to open the gap), or too high and the product size will increase (need to close the gap).
If you want to automate the gap setting function, I suggest you limit individual adjustment increment to 2 mm or less.  Also, make sure the crusher is calibrated (slug or metal-to-metal) at least once per shift - liner surfaces will lose 3 to 6 mm of metal per shift.  Metal-to-metal should be done at least three times a week.  Operators need to be rigorously trained, particularly for slugging - one bad calibration can have devastating consequences.
Good luck Bill!  If you want to discuss further, you know how to reach me.
Cheers, Craig
11 months ago
Adding to Craig's post - I have seen the use of variable speed for crushers to maximize choke feeding.  The speed of the crusher changes in relation to the crusher level.  It is a bit of an investment (VVVF) but seems to have merit.  There have been a few papers published on this and it looks to be gaining acceptance.  I would caution though, the benefits can be hard to quantify.
Regards