Use Add New Topic to ask a New Question/Discussion about Thickening, Filtering or Tailings and Water.
OR Select a Topic that Interests you.
Use Add Reply = to Reply/Participate in a Topic/Discussion (most frequent).
Using Add Reply allows you to Attach Images or PDF files and provide a more complete input.
Use Add Comment = to comment on someone else's Reply in an already active Topic/Discussion.
Minerals which act as base (4 replies)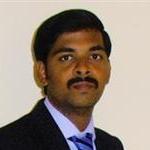 2 years ago
I need your help againcould you please send me some links of journals or books for my reference (with authors in it) that show and explain minerals which act as base in solution?
And I have result from thin section's lab it came out with mineral kuarsa, clay, mica, and titanit. Do they act as base? Because my AMD going to neutral every day.