Use Add New Topic to ask a New Question/Discussion about Thickening, Filtering or Tailings and Water.
OR Select a Topic that Interests you.
Use Add Reply = to Reply/Participate in a Topic/Discussion (most frequent).
Using Add Reply allows you to Attach Images or PDF files and provide a more complete input.
Use Add Comment = to comment on someone else's Reply in an already active Topic/Discussion.
Procedure Acid Leaching Potential Testing (3 replies)

2 years ago
For an acid drainage study I need a Procedure for ARD AMD Leach Test for Assessing Water Reactivity and Leaching Potential of Mine Wastes. My project requires the assessment of the selective copper extraction from a waste material (AMD Sludge) in Alkaline-Ammonia media. Does anyone have a laboratory procedure to do extraction tests (Agitated leach tests). I hear it was a good idea to extract Cu from slurry so that copper can be recovered and metal content in slurry is therefore reduced.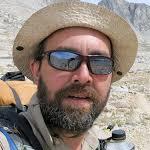 2 years ago

2 years ago
On a mineral processing route basis and very simplistically, assuming you have determined the optimal liberation grind size:
3-necked Kontes flask w/overhead agitator, immersed in a water bath;
20-wt% solids (dry basis);
Add sufficient DI followed by 28-wt% NH3 to achieve pH ~10.8;
Sufficient rpm's to avoid slurry vortexing;
Continuously monitor pH & add NH3 to pH 10.8;
Kinetic samples every 1/2 hour for Cu AAS.
Leach for 4-hours under ambient conditions.
Depending on results, you can increase temp to 60C to improve kinetics Note that NH3 loss, as vapor, will be exacerbated at higher temps.

2 years ago
Regardless if you are wanting to use the method to assess the extraction process or conduct the extraction itself, you would be best to use rotary end-over-end extraction at 29+/-2 rpm which is the standard used except in a few European methods and the old LEP previously used in the Province of Ontario. Liquid-to-solid ratio should be determined based on whether you want maximum concentration in the extract (low L/S down to 3), or to maximise the mg/kg extraction efficiency (higher L/S of 20) without the possibility of reaching the solubility limitation.
It would also be best to go with an identifiable method such as the ASTM D3987 20:1 L/S DI extraction. There can be much added confusion when researchers add modified to a method where they have changed the method of agitation, L/S ratio and the leachant. If you were to supply a better idea of what needs to be determined we could give some appropriate suggestions.