Use Add New Topic to ask a New Question/Discussion about Thickening, Filtering or Tailings and Water.
OR Select a Topic that Interests you.
Use Add Reply = to Reply/Participate in a Topic/Discussion (most frequent).
Using Add Reply allows you to Attach Images or PDF files and provide a more complete input.
Use Add Comment = to comment on someone else's Reply in an already active Topic/Discussion.
Sulphide Waste Dumps Dangers (6 replies)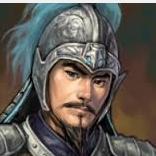 2 years ago
It is now apparent that sulphide waste dumps are associated with an unrecognized atmospheric hazard. Following the confined space accident at Sullivan mine, it became apparent that sulfide waste dumps are associated with an unrecognized atmospheric hazard. Various future changes in the properties of the dump as well as its environment affect the atmospheric risk, which if remained unrecognized can result in major damage to the health of mine employees and the public at large. To reduce the risk, potential failure conditions should be quantified to provide assurance for satisfactory and reliable performance of the dump.
I have developed a software to assess the risk of fatality due to this hazard at various locations around the dump. The software can predict when throughout the year the level of risk may increase to hazardous level. This can help to recognize the high risk places and mitigate the risk in these areas to prevent fatalities due to exposure to hazardous gases. This is an early stage screening tool for atmospheric risk of sulfide waste dumps and can reduce the costs related to possible fatalities and injuries at mine sites.
I am currently looking for potential industrial interest in my software. I am also seeking industrial feedback to improve the software.