Containerized Laboratory and Pilot Plants
Our portable laboratories or pilot plants provide a secure, weatherproof, durable, and portable building for use in remote or temporary sites.  Portable structures can range from the basic such as steel shipping containers ranging from 20 ft to 40 ft in length to custom built modular designs. Laboratories can be custom configured to handle a full range of analysis and assays including precious metals, base metals, water and other elements.  Pilot plants can also be designed with purpose-built layouts including crushing, grinding, gravity, flotation, leaching, thickening/filtration, detox, and more.
Our new Containerized Laboratories/Pilot Plants are available for purchase and are ideal for a wide variety of applications in the mining & metallurgical industry.  We have a set of predesigned systems to choose from or let us customize it to suit.  Additionally, custom modified containers/buildings are also available to provide solutions for assay offices, metallurgical laboratories, sample preparation, workshops, MCC rooms, generator rooms, accommodation units and more!
OPTIONS FOR CONTAINER LABS/PILOT PLANTS:
Custom Layout
Customer Paint Scheme
Personnel Doors
Windows
Rollup Doors
Insulation
HVAC
Electrical
Plumbing
Paneling
Lighting
Shelving
Work Benches
Custom Equipment Layout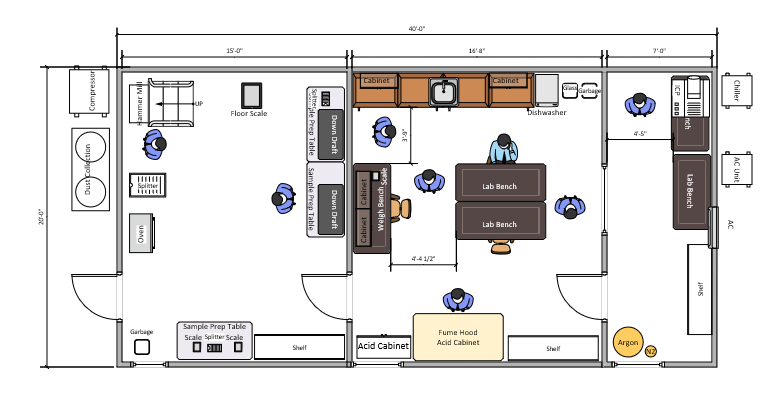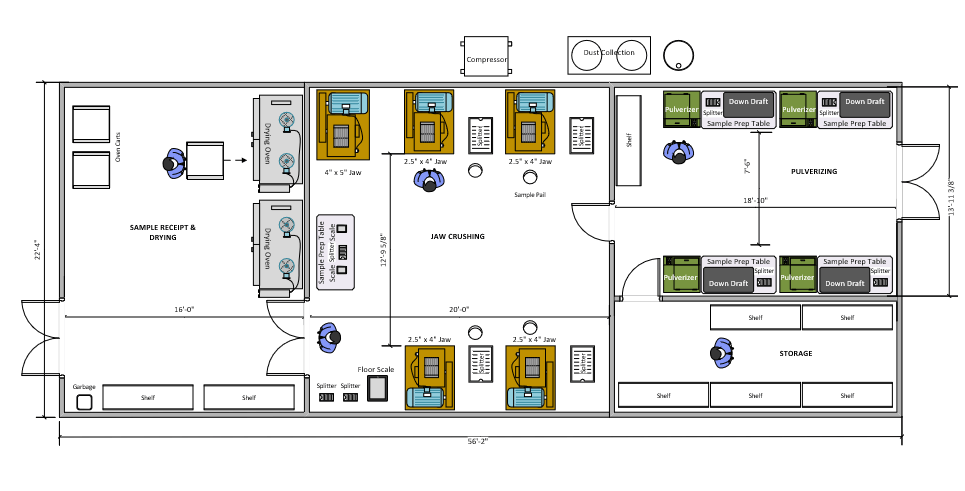 GOLD EXPLORATION PROJECT – SAMPLE PREPARATION LABORATORY
METAL RECYCLING FACILITY – BASE METAL AND PRECIOUS METAL SAMPLE PREPARATION AND ASSAYS