To participate in the 911Metallurgist Forums, be sure to be Logged-IN
Use Add New Topic to ask a New Question/Discussion about Mineralogy or Microscopy .
OR Select a Topic that Interests you.
Use Add Reply = to Reply/Participate in a Topic/Discussion (most frequent).
Using Add Reply allows you to Attach Images or PDF files and provide a more complete input.
Use Add Comment = to comment on someone else's Reply in an already active Topic/Discussion.
XRF Resolution (13 replies)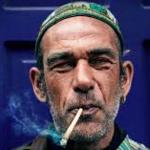 11 months ago
Does anyone know how deep generally a hand-held XRF HHXRF analysis can go in the sample? I believe it depends on the sample's density, but I'm looking for a general idea. In my case I work with rock samples.