Use Add New Topic to ask a New Question/Discussion about Flotation.
OR Select a Topic that Interests you.
Use Add Reply = to Reply/Participate in a Topic/Discussion (most frequent).
Using Add Reply allows you to Attach Images or PDF files and provide a more complete input.
Use Add Comment = to comment on someone else's Reply in an already active Topic/Discussion.
Effect of Size Distribution on Laboratory Results to Full Plant Flotation Scale-Up (6 replies)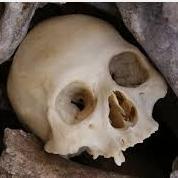 1 year ago
It is a well-knownphenomenon that every operations metallurgist knows, that the full scale grinding circuit over grinds higher density minerals/elements in a manner that reduces the grade of those minerals/elements in the coarse size fractions and concentrates these to some size fraction/range that is often close to the natural mineral/grain size.
In the gold industry this is so marked that it is common practice to use 2 standard screen sizes coarser than the laboratory results for full scale design, i.e. leaching/flotation processes.
The same phenomena occur for base metals, but typically no credit for these phenomena taken as part of the design process. This being one of the key reasons why the large scale Chilean porphyry operators can push tonnage at coarser grinds without too much reduction in recovery. Typically the large scale SAG/Ball milling circuits generate significantly more fines and these are lost in the flotation circuits due to either inappropriate collectors or the inability of the flotation equipment to recover ultrafine material.
My question is "Does anyone actually evaluate or actively take advantage of this issue at the design phase" or is it an opportunity that is left for operations to take advantage of. Using one standard screen size coarser in design than that obtained from the laboratory results could make a significant difference to project economics!