Use Add New Topic to ask a New Question/Discussion about Flotation.
OR Select a Topic that Interests you.
Use Add Reply = to Reply/Participate in a Topic/Discussion (most frequent).
Using Add Reply allows you to Attach Images or PDF files and provide a more complete input.
Use Add Comment = to comment on someone else's Reply in an already active Topic/Discussion.
Flash Flotation (6 replies)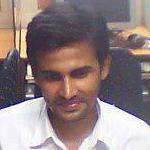 1 year ago
I would like to try flash flotation in my concentrator. Anyone can help with vendors or share experience of proper test work procedures for flash flotation technology and testing?