Use Add New Topic to ask a New Question/Discussion about Flotation.
OR Select a Topic that Interests you.
Use Add Reply = to Reply/Participate in a Topic/Discussion (most frequent).
Using Add Reply allows you to Attach Images or PDF files and provide a more complete input.
Use Add Comment = to comment on someone else's Reply in an already active Topic/Discussion.
flotation circuit selection (5 replies and 2 comments)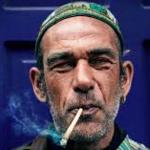 11 months ago
how to select flotation cell and size for a capacity upto 125 t/h of copper (chalcopyrite ore). the pilot plant flowsheet is given and also copper grade and recovery is given in attached picture.
https://www.911metallurgist.com/wp-content/uploads/2016/12/pilot-scale.png
https://www.911metallurgist.com/wp-content/uploads/2016/12/feed-to-flotation.png