Use Add New Topic to ask a New Question/Discussion about Flotation.
OR Select a Topic that Interests you.
Use Add Reply = to Reply/Participate in a Topic/Discussion (most frequent).
Using Add Reply allows you to Attach Images or PDF files and provide a more complete input.
Use Add Comment = to comment on someone else's Reply in an already active Topic/Discussion.
Free - Residual Xanthate Measurement in Flotation Circuit (24 replies)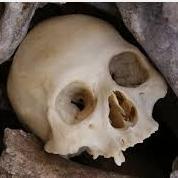 1 year ago
I was wondering if anyone is checking into "free Xanthate" or "residual Xanthate" in flotation circuit; specifically in copper flotation.It's more common in Gold leaching to always keep tabs on your "Free Cyanide", but in Copper flotation there is very little interest in knowing what's the residual Xanthate after first rougher, second rougher, etc.
How would you know if your circuit is starving for collector or not?
If you're looking into this in your operations or research and have some cool findings to share, I would really appreciate the input.I'm aware of the Xanthoprobe trials.