Use Add New Topic to ask a New Question/Discussion about Flotation.
OR Select a Topic that Interests you.
Use Add Reply = to Reply/Participate in a Topic/Discussion (most frequent).
Using Add Reply allows you to Attach Images or PDF files and provide a more complete input.
Use Add Comment = to comment on someone else's Reply in an already active Topic/Discussion.
Limestone Flotation using Oleic Acid (8 replies and 1 comment)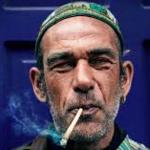 1 year ago
Does anyone know of any commercial operations employing forward flotation of limestone using oleic acid or sodium oleate? I am aware that there are several flotation plants in Europe and North America treating limestone using reverse flotation by amines. However, our testwork shows it is considerably cheaper to use forward flotation in this case due to the reduced reagent cost. Unfortunately this doesn't seem to be something that has been widely applied commerically. Any comments or relevant literature much appreciated.