Use Add New Topic to ask a New Question/Discussion about Flotation.
OR Select a Topic that Interests you.
Use Add Reply = to Reply/Participate in a Topic/Discussion (most frequent).
Using Add Reply allows you to Attach Images or PDF files and provide a more complete input.
Use Add Comment = to comment on someone else's Reply in an already active Topic/Discussion.
Molybdenum Flotation (7 replies)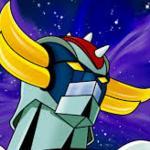 2 years ago
Do you know a mineral of molybdenum with unacceptable floatability? Molybdenum is a valuable mineral which could be found in porphyry copper deposits and molybdenum is the main mineral of molybdenite. According to our recent studies we have observed a new mineral of molybdenum with different float-ability which is corresponding to loss of molybdenum recovery. The attached Figure shows molybdenite and new mineral with different color. What is the new mineral? Are these minerals ready for Molybdenum Flotation and processing?