Use Add New Topic to ask a New Question/Discussion about Flotation.
OR Select a Topic that Interests you.
Use Add Reply = to Reply/Participate in a Topic/Discussion (most frequent).
Using Add Reply allows you to Attach Images or PDF files and provide a more complete input.
Use Add Comment = to comment on someone else's Reply in an already active Topic/Discussion.
Phosphate Flotation Cell Size (7 replies)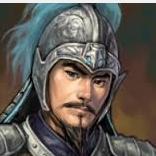 1 year ago
Why is no one using mechanical cells larger than 30m3 for igneous phosphate beneficiation?This is a question for the suppliers/designers of mechanical flotation cells why can one have a plant with 200m3 column flotation cells for igneous phosphate recovery but when the equivalent plant with mechanical cells is specified no one goes above 30m3 mechanical cells?