Use Add New Topic to ask a New Question/Discussion about Flotation.
OR Select a Topic that Interests you.
Use Add Reply = to Reply/Participate in a Topic/Discussion (most frequent).
Using Add Reply allows you to Attach Images or PDF files and provide a more complete input.
Use Add Comment = to comment on someone else's Reply in an already active Topic/Discussion.
Pyrite Depressant (22 replies)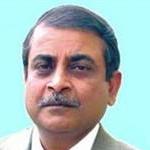 2 years ago
What can be used to depress pyrite in sulphide ore without affecting copper recovery greatly? I am currently undertaking a project on the depression of pyrite, am trying to use aeration and milling at high pH. It's proving to work but at the expense of copper recovery.