Use Add New Topic to ask a New Question/Discussion about Flotation.
OR Select a Topic that Interests you.
Use Add Reply = to Reply/Participate in a Topic/Discussion (most frequent).
Using Add Reply allows you to Attach Images or PDF files and provide a more complete input.
Use Add Comment = to comment on someone else's Reply in an already active Topic/Discussion.
Zinc Sulphide-Sphalerite Deposition (11 replies)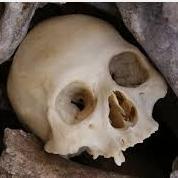 1 year ago
I am seeing a grey /white deposit on stainless parts in a zinc flotation cell. The deposit is hard and can only be removed by HCl. Anyone seen this and know what it could be? I would like to prevent it happening. Do you think Zinc Sulphide from Sphalerite Deposit on Stainless Steel?