To participate in the 911Metallurgist Forums, be sure to be Logged-IN
Use Add New Topic to ask a New Question/Discussion about GeoMetallurgy or Geology.
OR Select a Topic that Interests you.
Use Add Reply = to Reply/Participate in a Topic/Discussion (most frequent).
Using Add Reply allows you to Attach Images or PDF files and provide a more complete input.
Use Add Comment = to comment on someone else's Reply in an already active Topic/Discussion.
Studying to become a Geometallurgist (15 replies and 3 comments)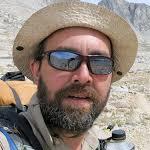 11 months ago
Can we define the skills and field of study of a "Geometallurgist"? Are we able to define a specific undergraduate program in Geometallurgy?
I would like to hear what is your ideas on this topic. How prepared should an engineer or geologist be to cover what is today the concept of a geometallurgist.