Use Add New Topic to ask a New Question/Discussion about Geology and Geometallurgy.
OR Select a Topic that Interests you.
Use Add Reply = to Reply/Participate in a Topic/Discussion (most frequent).
Using Add Reply allows you to Attach Images or PDF files and provide a more complete input.
Use Add Comment = to comment on someone else's Reply in an already active Topic/Discussion.
Continuous wet RC sampling in high gold nugget environment (22 replies)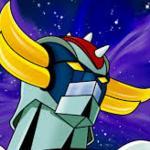 1 year ago
Has anybody been convinced of the appropriateness of a continuous wet face-sampling RC program? Assuming the wet sample with copious water will flush the system clean and allow for representative sampling. Particularly in regards to an environment with distinct high grade gold zones. What procedures were used in similar environments to mitigate sample contamination?