Use Add New Topic to ask a New Question/Discussion about Geology and Geometallurgy.
OR Select a Topic that Interests you.
Use Add Reply = to Reply/Participate in a Topic/Discussion (most frequent).
Using Add Reply allows you to Attach Images or PDF files and provide a more complete input.
Use Add Comment = to comment on someone else's Reply in an already active Topic/Discussion.
Spatial Interpolation (7 replies)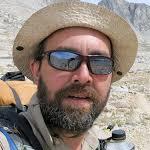 2 years ago
Discussion on Geostatistics wasn't going to work as a number consider Geostatics synonymous with the work of Krig. Hence I have changed the topic to spatial interpolation (which is now inclusive of Geostatistics).
Where do you see major advancements in spatial interpolation?
Is the variable set for spatial interpolation appropriate.
What variables should be included but aren't?
How is Geostatistics related to spatial interpolation?
How long does it take to apply a spatial interpolation model?
What we can see from history is that spatial modelling can be sourced to the 1600s. But more modern spatial interpolation originated in about 3 separate fields. Various authors are commonly referred to, and the area of mining this mainly includes Krig and Matheron.
The work of Matheron in particular lead to its acceptance in mining.
One thing which is weird was that I learnt 'Kriging' via application of Golden Software in the 80s. But the context was Oceanography. Certainly there was no mention of this being Geostatistics. Yet when I went to mineral processing, the realm of Geostatistics was near-taboo because it was regarded as a highly specialised field. So in the area of Oceanography it was user-friendly but in Mineral Processing it was mystified. Can anyone explain why?
I still do not understand why Geostatistical courses don't start by providing a simple example using a user-friendly software software package such as Golden Software?
Yet another thing I find interesting is that now there is an abundance of algorithms available using the R language. R is a public-domain mathematical language similar to Matlab. Has anyone in this forum used this? James said 6 weeks to run a Geostatistical model? What are the accuracy/cost/benefit tradeoffs?
A form of spatial simulation was developed by Kolmogorov in the 40s. Kolmogorov was a mathematician, famous for his work in probability theory, but he also developed spatial methods in areas as diverse Oceanography.
I notice a group called 'Mathematical Geology'. Has anyone studied this? Is this different to Geostatistics (I notice it included Geostatistics)?
In simple language what is the difference between conditional simulation and Kriging? and what level of a depth should a Geometallurgist be required to understand the subject area?