Use Add New Topic to ask a New Question/Discussion about Grinding.
OR Select a Topic that Interests you.
Use Add Reply = to Reply/Participate in a Topic/Discussion (most frequent).
Using Add Reply allows you to Attach Images or PDF files and provide a more complete input.
Use Add Comment = to comment on someone else's Reply in an already active Topic/Discussion.
Grinding Mill Control (23 replies)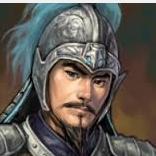 2 years ago
Having used weight control and power draw to control Mill operations, using Mill Sound to run a mill was a new one for me. I found it unusual and not that effective.
Has anyone else used that style of operation control to run their mill and did you find it more effective than the more traditional way.
The required acoustic level is entered by the control room operator as a set point into the acoustic controller. The acoustics of the mill charge motion is measured by a device mounted adjacent to the SAG Mill shell. The resulting signal is transmitted to the acoustic indicating controller which, in turn, sends a remote set point to the SAG mill speed controller. The speed of the SAG mill is then automatically adjusted (within set limits) to maintain the required acoustic level.