Use Add New Topic to ask a New Question/Discussion about Grinding.
OR Select a Topic that Interests you.
Use Add Reply = to Reply/Participate in a Topic/Discussion (most frequent).
Using Add Reply allows you to Attach Images or PDF files and provide a more complete input.
Use Add Comment = to comment on someone else's Reply in an already active Topic/Discussion.
How Steel Charge affects Ball Mill Power Draw (4 replies)
9 months ago
Yesterday I calculated the power draw of our ball mill. I attach a graph of it. 
Is it possible to have calculated mill power draw to be greater than mill motor HP?
Calculated mill power draw is 1,509 HP

Mill motor HP is 1,500 HP
 According to the calculations, at 54% mill volumetric loading, max power draw of 1,796 HP is obtained. Is it practical to achieve this?
Thank you.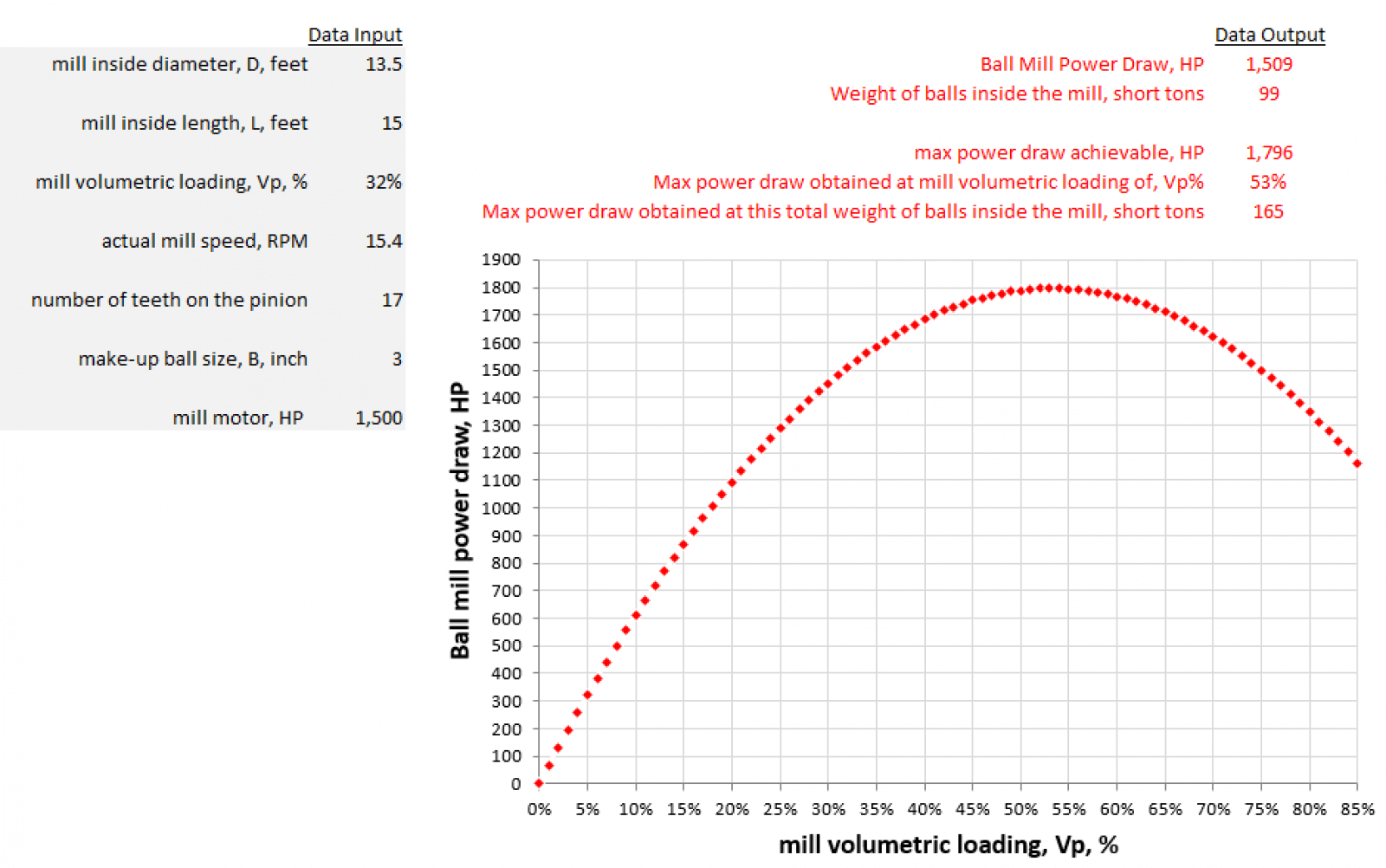 https://www.911metallurgist.com/wp-content/uploads/2016/10/Ball_Mill_Power_Draw_VS_Steel_Charge.png