Use Add New Topic to ask a New Question/Discussion about Grinding.
OR Select a Topic that Interests you.
Use Add Reply = to Reply/Participate in a Topic/Discussion (most frequent).
Using Add Reply allows you to Attach Images or PDF files and provide a more complete input.
Use Add Comment = to comment on someone else's Reply in an already active Topic/Discussion.
SAG Mill Liners Breakage (26 replies)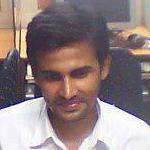 2 years ago
What are the reasons and solution for liner breakage? Tell us about effect of changing liner geometry, adding some feature to liners, type of material and metallurgical operation of liners on deceasing break.
It may happen for both of them but since nowadays mostly rubber liners are used in ball mills so the breaking refers to SAG mills also this issue is critical in SAG mills.