Use Add New Topic to ask a New Question/Discussion about Grinding.
OR Select a Topic that Interests you.
Use Add Reply = to Reply/Participate in a Topic/Discussion (most frequent).
Using Add Reply allows you to Attach Images or PDF files and provide a more complete input.
Use Add Comment = to comment on someone else's Reply in an already active Topic/Discussion.
Trunnion Bearing & Slide Shoe Bearing (9 replies)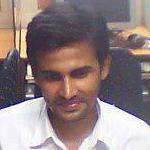 1 year ago
What is difference between Trunnion Bearing & slide shoe bearing in respect of cost, maintenance, reliability?From what I understand, slide shoe bearings are cheaper for smaller and medium sized mills. So why does the industry in general only offer mills with trunnion bearings?
Is there a problem of protecting the slide shoe bearings from dirt/pulp?