Use Add New Topic to ask a New Question/Discussion about Hydrometallurgy.
OR Select a Topic that Interests you.
Use Add Reply = to Reply/Participate in a Topic/Discussion (most frequent).
Using Add Reply allows you to Attach Images or PDF files and provide a more complete input.
Use Add Comment = to comment on someone else's Reply in an already active Topic/Discussion.
Analyze for CN- (11 replies)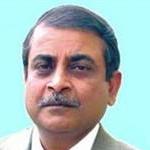 1 year ago
Wondering if it is possible to test for CN- only as opposed to free cyanide (HCN and CN-) in conventional CIL leaching, as a way to justify maintaining high pH in the circuit?
My understanding is that at a pH of 9.3, 50% of the free cyanide is HCN, which eventually evolves into the atmosphere, which in turn would require a constant high dosage of NaCN to maintain set points. Economically, would it be a sound argument that the cost of the extra CaO to get a high pH would be offset by the decrease in NaCN usage (which is more costly)?
Please
join
and
login
to participate and leave a comment.