Use Add New Topic to ask a New Question/Discussion about Hydrometallurgy.
OR Select a Topic that Interests you.
Use Add Reply = to Reply/Participate in a Topic/Discussion (most frequent).
Using Add Reply allows you to Attach Images or PDF files and provide a more complete input.
Use Add Comment = to comment on someone else's Reply in an already active Topic/Discussion.
Assess and Evaluate Gold Recovery Improvements (11 replies)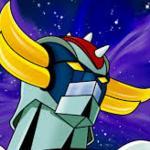 1 year ago
What is the best method to determine gold recovery improvements in a cyanide leach circuit?
Depending on the head grade and through-put of a gold leach circuit, Just a 1% increase in gold recovery can mean millions of dollars of additional revenue per year to the bottom line of a mining company. Bottle rolls seem to be the most common laboratory method to determine recovery differences due to ore changes, process changes or reagent additions. However, control bottle roll results, from the largest and most respected metallurgy and research labs, can vary as much as 2+%. With this poor accuracy, using this method could mean missing some important process improvements that could add up to a significant amount of gold in a year.
Are bottle rolls the only method to determine gold recovery or are there better methods out there that can accurately detect small improvements in recovery?
Please
join
and
login
to participate and leave a comment.