Use Add New Topic to ask a New Question/Discussion about Hydrometallurgy.
OR Select a Topic that Interests you.
Use Add Reply = to Reply/Participate in a Topic/Discussion (most frequent).
Using Add Reply allows you to Attach Images or PDF files and provide a more complete input.
Use Add Comment = to comment on someone else's Reply in an already active Topic/Discussion.
Carbon Adsorption Columns (12 replies and 1 comment)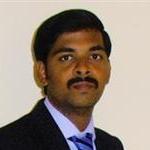 1 year ago
We ran a milling in cyanide CIL plant for reprocessing a gold tailings dump for one and half years. We were achieving 60-70% dissolution in the mill then followed by adsorption in 6 CIL tanks.We are now looking at modifying the process and introducing carbon in column adsorption on the primary classification over flow which is 20-30% solids and grind 80% passing 75 microns. We would also want to increase the mill dissolution to 80% since we noticed this can be achieved. Will then get the other 20% through CIL or depending on the economics might take out the CIL.
The question is on the practical capability to run the carbon adsorption columns in this process.
Please
join
and
login
to participate and leave a comment.