Use Add New Topic to ask a New Question/Discussion about Hydrometallurgy.
OR Select a Topic that Interests you.
Use Add Reply = to Reply/Participate in a Topic/Discussion (most frequent).
Using Add Reply allows you to Attach Images or PDF files and provide a more complete input.
Use Add Comment = to comment on someone else's Reply in an already active Topic/Discussion.
Cyanide Alternatives (6 replies and 2 comments)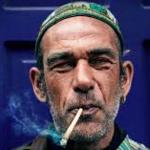 2 years ago
What is the best alternative way to replace cyanide in gold heap leaching. I am looking for an industrial method. Laboratory methods used for gold Leach know as thiosulfate and thiosulfate urea to replace very toxic cyanide.
If an industrial method that can be used instead of cyanide will be very good
Please
join
and
login
to participate and leave a comment.