Use Add New Topic to ask a New Question/Discussion about Hydrometallurgy.
OR Select a Topic that Interests you.
Use Add Reply = to Reply/Participate in a Topic/Discussion (most frequent).
Using Add Reply allows you to Attach Images or PDF files and provide a more complete input.
Use Add Comment = to comment on someone else's Reply in an already active Topic/Discussion.
Cyanide concentration in the leach tank (23 replies)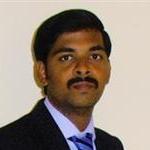 1 year ago
On the CIL processing of free milling oxide gold ore, how far I can drop the free cyanide concentration in the leach tank#1? In order to minimize the cyanide consumption without any impact on gold recovery! Currently our practice in the 1st leach tank the cyanide concentration is 165 ppm and there is still remaining 110 ppm of free cyanide on the last leach tank, is it good enough?
Please
join
and
login
to participate and leave a comment.