Use Add New Topic to ask a New Question/Discussion about Hydrometallurgy.
OR Select a Topic that Interests you.
Use Add Reply = to Reply/Participate in a Topic/Discussion (most frequent).
Using Add Reply allows you to Attach Images or PDF files and provide a more complete input.
Use Add Comment = to comment on someone else's Reply in an already active Topic/Discussion.
Gold Leaching in a CIP circuit (7 replies)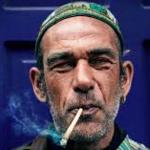 2 years ago
Can you assist me with information on how I can determine the positioning of the adsorption stage for gold leaching in a CIP circuit set-up.
As a young metallurgist, I have a lot of questions! I will join a professional society like the South African Institute of Mining and Metallurgy. Memberships such as this usually have a lot of added benefits, such as access to their electronic information and affiliate memberships to sites such as OneMine.
Am also now reading excellent book called "The Extractive Metallurgy of Gold, SAIMM Monograph Series M7".
Gold Leaching in a CIP circuit is where am stuck now.
Please
join
and
login
to participate and leave a comment.