Use Add New Topic to ask a New Question/Discussion about Hydrometallurgy.
OR Select a Topic that Interests you.
Use Add Reply = to Reply/Participate in a Topic/Discussion (most frequent).
Using Add Reply allows you to Attach Images or PDF files and provide a more complete input.
Use Add Comment = to comment on someone else's Reply in an already active Topic/Discussion.
Measuring Organic entrainment (6 replies)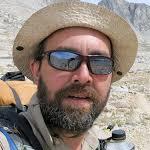 4 years ago
I'd like to know if there is a methodology to measure organic entrainment in aqueous phase. I've found a methodology with UV-visible, but I was wondering if there is another way.
Please
join
and
login
to participate and leave a comment.