Use Add New Topic to ask a New Question/Discussion about Mineral Processing or Laboratory Work.
OR Select a Topic that Interests you.
Use Add Reply = to Reply/Participate in a Topic/Discussion (most frequent).
Using Add Reply allows you to Attach Images or PDF files and provide a more complete input.
Use Add Comment = to comment on someone else's Reply in an already active Topic/Discussion.
CIP and CIL Testing (8 replies)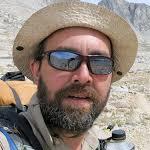 2 years ago
I have done cyanidation tests on concentrates. In the beginning I did pregrrobing test, to determine the optimal size of a concentrate for gold recovery. After these tests, others were conducted to determine the time of cyanidation. Then, a test to determine the optimum parameters of solids in pulp.
I do not have a continuous plant for cyanidation (cascade) There is only an agitator with air. Bottle tests. I am interested in a detailed test CIP and CIL. I can identify the leaching kinetics for both processes. What remains to be investigated?