Use Add New Topic to ask a New Question/Discussion about Mineral Processing or Laboratory Work.
OR Select a Topic that Interests you.
Use Add Reply = to Reply/Participate in a Topic/Discussion (most frequent).
Using Add Reply allows you to Attach Images or PDF files and provide a more complete input.
Use Add Comment = to comment on someone else's Reply in an already active Topic/Discussion.
Concentrator Completion Tests – Process Equipment Performance Guarantee (31 replies)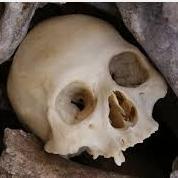 2 years ago
Which parameter (Grade, Recovery and Reagent, Utility consumption, etc.) could be defining in concentrator plant (Flotation& Grinding) performance guarantee? How can we determine the liquid damages?While recovery is a deciding factor in performance guarantee figures, however measurement of recovery in the plant could not be effected in ideally constant and unvarying conditions. Therefore such measurement should also take into consideration this fact by considering and applying the concept of standard deviation. In other words, in determination of liquidated damage, (and for example deduction of 1% of contract value for not achieving the targeted 89% recovery), different variable conditions prevailing during measurement of recovery should also be considered in view of the respective standard deviation.