Use Add New Topic to ask a New Question/Discussion about Mineral Processing or Laboratory Work.
OR Select a Topic that Interests you.
Use Add Reply = to Reply/Participate in a Topic/Discussion (most frequent).
Using Add Reply allows you to Attach Images or PDF files and provide a more complete input.
Use Add Comment = to comment on someone else's Reply in an already active Topic/Discussion.
Moisture effects on iron ore Standards analysed by lithium borate fusion - ICP (11 replies)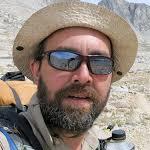 1 year ago
I am trying to determine the cause of errors in analysis of iron ore standards where the analytical technique involves lithium borate fusion followed by ICP-AES. Manufacturers of the standards specified they must be oven dried prior to fusion to avoid moisture effects. Does anyone know what the magnitude of such moisture effects is likely to be, i.e. by what percentages will the analyzed grade under- or over-report?