Use Add New Topic to ask a New Question/Discussion about Mineral Processing or Laboratory Work.
OR Select a Topic that Interests you.
Use Add Reply = to Reply/Participate in a Topic/Discussion (most frequent).
Using Add Reply allows you to Attach Images or PDF files and provide a more complete input.
Use Add Comment = to comment on someone else's Reply in an already active Topic/Discussion.
Process Retention Time Estimate Evaluation (19 replies and 2 comments)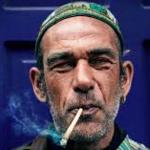 2 years ago
How do you perform a Process Retention Time Estimate Evaluation to study what time needed for a mineral to travel from before the mill until to concentrate and tailings and how to estimated this time. I thought using a nuclear tracer to be measure at the feed and at the tailings. For a conventional operation saying crushing, classification, milling, flotation , including cyclones for de-watering etc, and finally thickening , can be assumed a range of 6 to 8 hrs?
I was planning to use a radioactive material on the feed and detect it on the final products:concentrate and tailings