Use Add New Topic to ask a New Question/Discussion about Mineral Processing or Laboratory Work.
OR Select a Topic that Interests you.
Use Add Reply = to Reply/Participate in a Topic/Discussion (most frequent).
Using Add Reply allows you to Attach Images or PDF files and provide a more complete input.
Use Add Comment = to comment on someone else's Reply in an already active Topic/Discussion.
Stockpiles Sampling, Modeling and Reconciling (8 replies)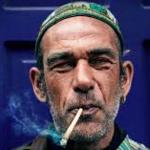 1 year ago
I've read some comments in other debates on stockpile sampling, modelling and reconciling but here is my question:
How do you manage very large, old, buried stockpiles (up to millions of tons, dumped years to decades ago, buried a couple meters down) for which you have some historical production records and sufficient confidence that most of the ore grades are above the current cut off grade?
Do you consider is worth to drill the stock? What has been your experience?
How can you build a reliable stockpile model for grades and tons?
Has anybody built one? If yes, have you done stockpile to plant reconciliation?