Use Add New Topic to ask a New Question/Discussion about Mineral Processing or Laboratory Work.
OR Select a Topic that Interests you.
Use Add Reply = to Reply/Participate in a Topic/Discussion (most frequent).
Using Add Reply allows you to Attach Images or PDF files and provide a more complete input.
Use Add Comment = to comment on someone else's Reply in an already active Topic/Discussion.
Top Reasons for Project Failures and Examples (62 replies)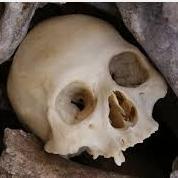 2 years ago
As a follow up to Chris Twigge-Molecey's paper "Knowledge, Technology and Profit", which investigated the aggregate causes for many problem projects in the mining and metals industry, Hatch is conducting a study to update the paper with more current examples as many things have changed in the industry.
We are looking for people to nominate some "problem projects" to include in our analysis of which you have some particular familiarity. We are casting a wide net for now and will investigate the projects in more detail based on the nominated projects. So we are only asking for project names and brief information about the nature of the failure at this point and would appreciate your insight into any unusual challenges faced.
We are looking for projects from the last ten years that moved into the execution phase (FEL4) with board sanction and then did not achieve the owner's targets.
As per Ed Merrow's recent book "Industrial Megaprojects" we are defining "problem projects" as projects with:
Substantial overruns (>25%),
Substantial delays (>50% schedule extension) or;
Significantly reduced production below the plan (>2 years after completion)
Stalled and were never completed
Also could you please identify any key contributing challenges faced by the project of which you are aware, such as:
Environmental, Social and Regulatory compliance Issues
Poor Project Phasing
No Continuity in project team
Turnkey Fixed Price Projects
Major New Technology
Changing Market Conditions
Dissolving of a Partnership
Or other factors