Use Add New Topic to ask a New Question/Discussion about Pyrometallurgy and Electrometallurgy.
OR Select a Topic that Interests you.
Use Add Reply = to Reply/Participate in a Topic/Discussion (most frequent).
Using Add Reply allows you to Attach Images or PDF files and provide a more complete input.
Use Add Comment = to comment on someone else's Reply in an already active Topic/Discussion.
Aluminum Dust for Billet Brushes (8 replies)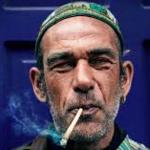 2 years ago
With regards to the disposal of billet brushes' aluminum dust, what is the best way to dispose the aluminum dust produced from billet brushes in extrusion lines? Is remelting in melting furnaces safe?
I am aware that the dust is highly explosive and the recovery will be negative. It is only a question of disposing the dust.