Use Add New Topic to ask a New Question/Discussion about Pyrometallurgy and Electrometallurgy.
OR Select a Topic that Interests you.
Use Add Reply = to Reply/Participate in a Topic/Discussion (most frequent).
Using Add Reply allows you to Attach Images or PDF files and provide a more complete input.
Use Add Comment = to comment on someone else's Reply in an already active Topic/Discussion.
Fire Assays and Preg-Robbing Organics (9 replies)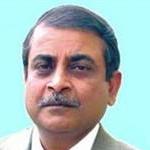 1 year ago
Fire assays are returning double the Au reading when using a standard aqua regia method. Suggestions are that the preg robbing material could be adsorbing the gold during the acid digest, which would not be transferred to the aqueous phase to organic (DIBK) and hence under-reported. How likely is this scenario, and what would be the best way to check/ deal with this issue?